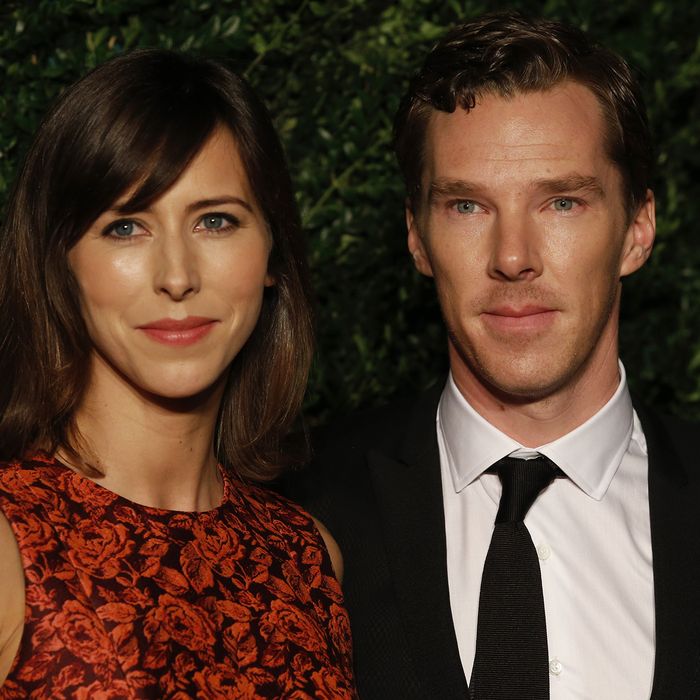 Benedict Cumberbatch and Sophie Hunter.
Photo: JUSTIN TALLIS/AFP/Getty Images
The Cumberbatch family is adding another baby to the mix! E! News reports that Benedict Cumberbatch and his wife, Sophie Hunter, are expecting their second child.
The couple hasn't released a statement with the official news yet, but the two were spotted on Thursday at the premiere of Cumberbatch's latest movie, Doctor Strange. Their first child, a boy, was born just over a year ago, and the low-key couple asked for some privacy at the time, according to E!. So it's unlikely we'll have too many other details in the meanwhile.
The highly private couple has known each other for years, after initially meeting while working together on a film back in 2009, though they didn't start dating in the public eye until 2014. Things took a sharp uptick after that. The pair got engaged in November 2014, just two months prior to Hunter announcing her first pregnancy in January and four months prior to their private wedding in February. Seems like the two aren't wasting any time on growing their family!