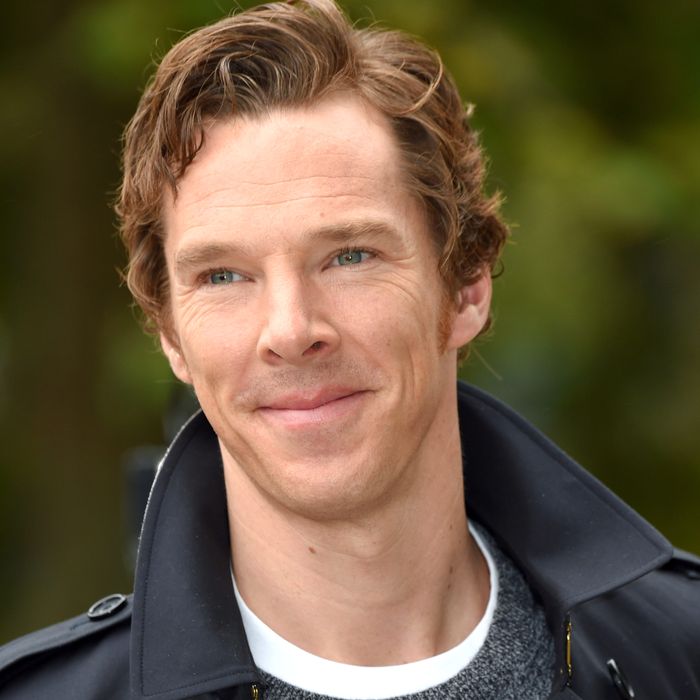 Photo: Karwai Tang/Getty Images
Vanity Fair has a new profile story about Benedict Cumberbatch, and while he may be the internet's boyfriend now, 21 years ago he was just another dude on gap year looking for his own Eat Pray Love experience. "No longer a schoolboy in tailcoat and boater, not yet the internationally known star of Sherlock and one of the world's most unlikely sex symbols, he had taken a gap year before university to get a glimpse of life beyond A-level exams and Sunday chapel," we learn. So relatable!
Vanity Fair goes on to provide a lengthy description of Cumberbatch's 19-year-old exploits in the Himalayas. We learn that "in a hillside town near Darjeeling, he taught English to Tibetan monks, giving himself a crash course in improvisation as he conjured up instructional games." But naturally: "The mountains beckoned."
Alas, things did not go well for Cumberbatch in the mountains. He and friends unwisely decided not to get a sherpa, and then they all got altitude sickness. Next: "He and his friend reached a spiritual fork in the road, which happened to be a literal fork in the road: up or down?" They got lost and "ran out of biscuits" (no!) and "drank rainwater squeezed out of moss." After a night in an abandoned barn, they followed a river to safety where they "found a path with fresh yak droppings: a good sign." Finally, they reached a village which "looked like something out of The Sound of Music" (did it?), upon which Cumberbatch got dysentery after eating some unwashed greens.
Why is this story relevant? No idea. But we do know that, when preparing for Doctor Strange (which has been accused of Orientalism), the script "put him in the mind of his sojourning teenage self, reading The Tao of Physics and searching for 'the godhead within.'"
Been there.