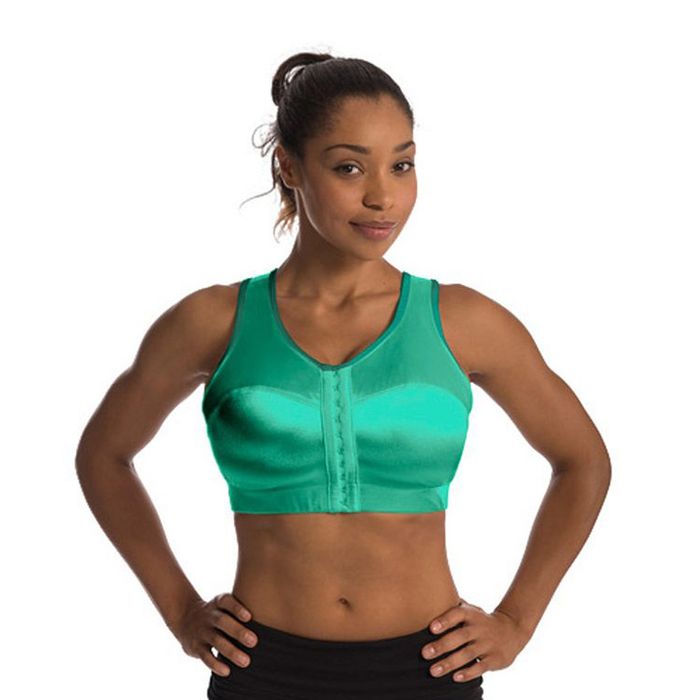 Photo: Courtesy of vendor
"A friend recommended the Enell Sport bra about ten years ago, after it was one of Oprah's Favorite Things," says Krista Henderson, a triathlete and founder of Born to Reign Athletics. "At the time, I had been looking for a sports bra that kept the girls securely contained during indoor cycling. All the other brands I'd tried were too small, either in the cup size or the band around the rib cage. I had chafing and bounce. But then I tried the Enell and that was it — lots of support without any irritation. The sizes range from 32- to 60-inch busts. (I'm a 42J bra size and wear a 6 in Enell.)"
"I started wearing it for all my activities — indoor rowing, walking, squash, cardio machines like the elliptical, and strength training. Then I got into triathlons, and the bra came with me for those, too. I could wear it underneath my singlet during the swim, and while the bra got wet, it didn't slow me down. It dries quite fast while racing and doesn't chafe."
"I usually get two wears out of my sports bra before I decide to wash it. A lighter workout with a lot less sweat followed by a harder workout, an indoor-cycling class, for example, with tons of sweat. I probably should hand-wash it, but I just throw it in the washing machine then air dry. I have three Enell sports bras and have replaced them about once in the last 12 years. That's how long they last. My only complaint is that I live in Canada and it can be hard to find here."
Buy it: $64 at Amazon


And
four
more
for
busty
athletic-types: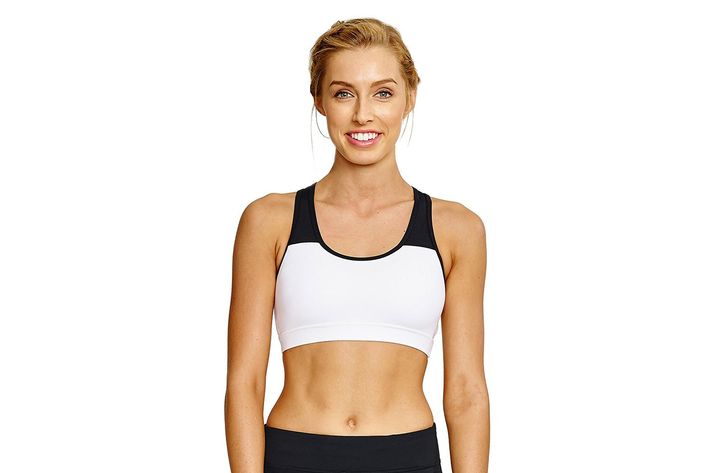 "The Abi and Joseph Leo Hi-Tech Sports Bra is my favorite. I wear this crop style because I am still breastfeeding my baby, Ravi, and my breast size fluctuates, and one breast is significantly larger than the other. I find that having a fitted crop accommodates for this variance. The structure of the back of the crop is very supportive, and I loved the option of the insert pads also. I use it for most of my harder training like running, brick sessions (where I will ride then run), and racing." — Leah Gilbert, plus-size endurance athlete and founder of Body Positive Athletes
Buy it:$46 at Amazon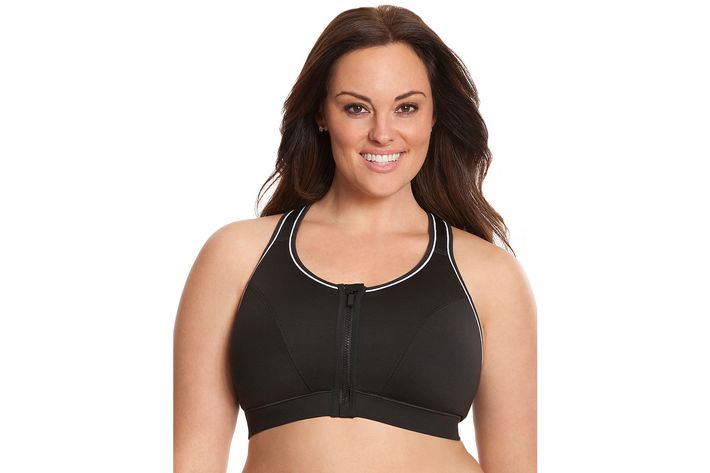 "My upper body is bigger than the average girl's — mix that with perspiration, and removing a bra after working out can feel like a whole other workout. But the Zip Front Sport Bra by Lane Bryant, in addition to being a great bra, is much easier to take off post workout than traditional styles. You just unzip and unhook it in the front. The hooks are backup, just in case the zipper slides down. (It won't.) Also, the panels of the bra cover my side cleavage so I can move around without the bra rolling down. I found it online while shopping during Lane Bryant's semiannual bra sale — the best time to buy bras with them." — LeeAnn Willis, blogger and author of Weight Loss DIVA
Buy it: From $54 at Lane Bryant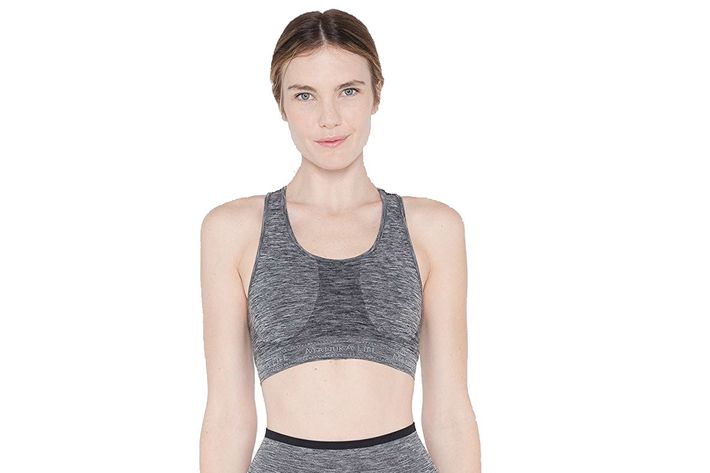 "Every sports bra I've tried in the past either leaves me spilling out or is so restrictive that I can't breathe. These crop-length bra tops from Manuka are not constricting. I wouldn't wear one of these running or [doing] any high-impact activities, but they're flattering and comfortable. The only drawback is that they only go up to XL, which I hope changes soon — it just fits me at a 38D. — Dana Falsetti, yoga instructor, Nola Trees
Buy it: $45 at Amazon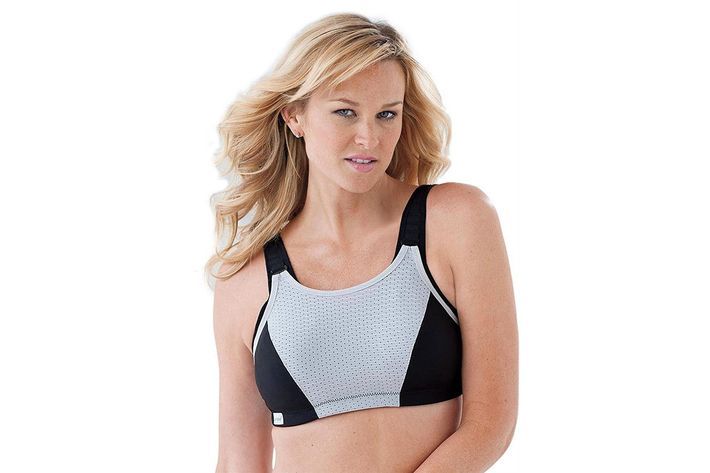 "The Glamorise Double Layer Custom Control Sport doesn't have an underwire but has this cool outer layer that clips up to give increased support, so you can adjust it based on what you're doing. It's pretty genius and goes up to an H cup. I use it in boot camps when I'm doing a mix of low-impact floor work and high-impact jumping. This bra has me covered during the whole session and I can also wear it for yoga or walking. I love my breasts, but when I'm at the gym I don't want them bouncing around. I want them to stay put so I can focus on my workout. I've tried so many sports bras. This one really impressed me. — CeCe Olisa, blogger, Plus Size Princess
Buy it: $53 at Amazon
The Strategist is a series of smart, obsessive shopping guides from the New York Magazine section of the same name. We've scoured the web to bring you the best of the best. Some of our latest conquests include a hair dryer, bandannas, hand cream, yoga mats, perfume, and a facial razor. If you buy something through our links, we may earn an affiliate commission. Please note that all prices are subject to change.