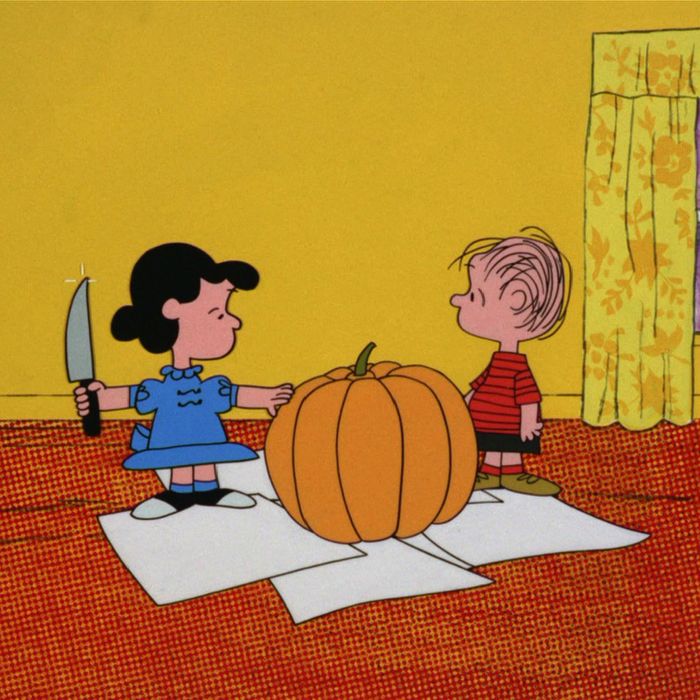 So, you got a pumpkin.
Now what? In order to create a jack-o'-lantern that will impress the neighbors, you'll need the proper tools. So we turned to the folks behind Brooklyn-based Maniac Pumpkin Carvers, who are known for creating intricately etched and sculptural designs for clients including the Museum of Modern Art (they've reimagined works by Keith Haring and Matisse) and the New York Botanical Garden (counting an 1,800-pound pumpkin as one of the projects). Co-founder Marc Evan took a break out of his hectic carving schedule (he's carved 100 pumpkins already this season) to share his go-to gadgets.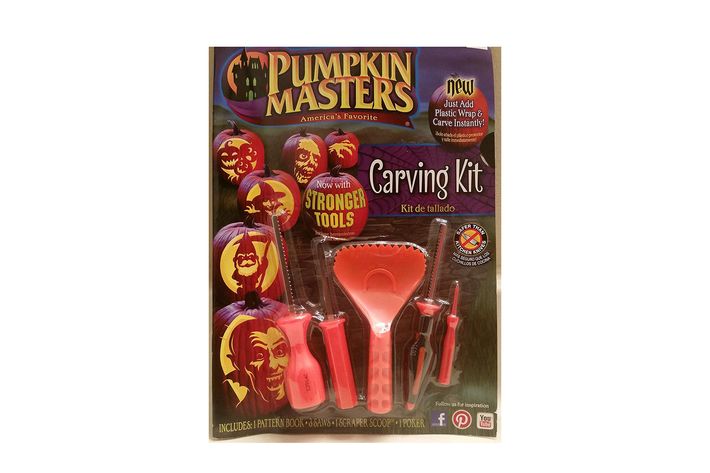 The All-in-One Super-Cheap Set: Pumpkin Masters Pumpkin Carving Kit
"We're big fans of the classic Pumpkin Masters carving kits. The saws they come with are actually much better than a paring knife for getting into corners and removing shapes. While the saws definitely do bend, they're very easy to use and aren't too sharp. The key is using an up-and-down saw motion like a sewing machine; it's best to lay the pumpkin flat when sawing through it. You can carve a lot of pumpkins really fast like that, and you don't have to worry about injuring yourself. Pumpkin Masters' scooper is also the best thing that we've found for cleaning the seeds out of a pumpkin. Every fancy device and power tool we've used, nothing works as well as that classic little orange spoon."
Buy it: $9 at Amazon
Plus, some other tools, depending on your ambition and commitment.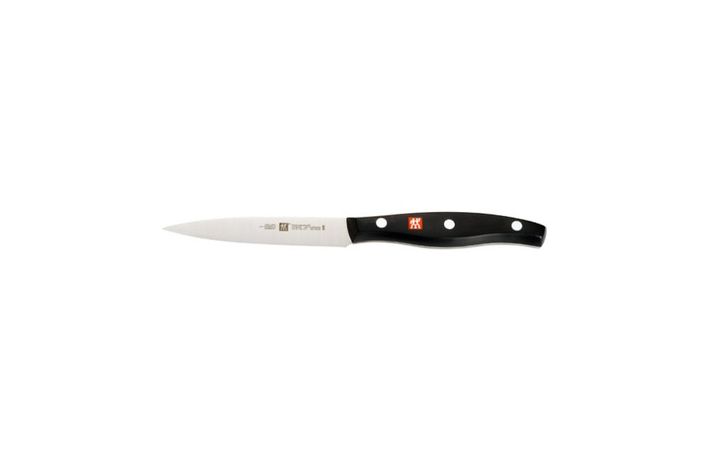 The Long-Lasting Paring Knife: Zwilling J.A. Henckels Twin Signature 4-Inch Paring Knife
"Those kits are pretty disposable; for something more substantial, this J.A. Henckels paring knife is pretty darn good. We typically will use a paring knife for opening up the tops and cutting out the eyes and mouth. This knife is sharp and has a long, thin blade — that's advantageous for the type of work we're doing. Henckels is a famous knife company that makes pretty expensive knives, but this one was actually kind of cheap."
$18 at Amazon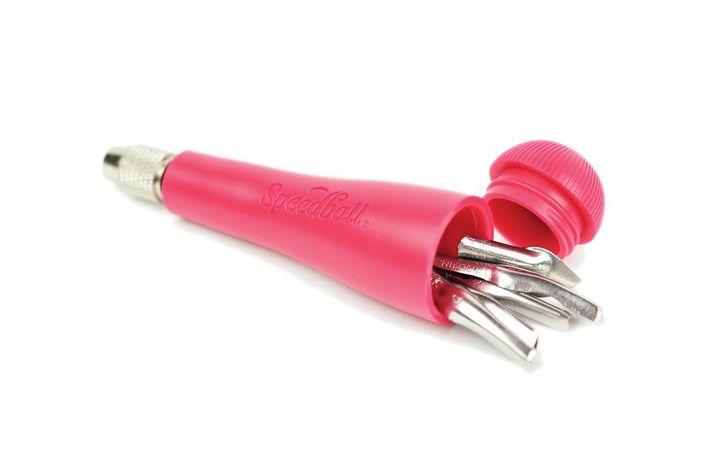 The Etcher: Speedball Linoleum Cutter Assortment
"Linoleum cutters are used primarily in printmaking for different types of monoprints or cutting rubber stamps. We like using them for etching into the skin of the pumpkin. Linoleum cutters are made for very shallow cuts, so you're basically skimming the surface of the pumpkin, almost like drawing on it. Depending on the different nibs that you have — they come in different shapes like small V's to wider U shapes — you can vary your line width and how deep you're going. But the deepest one is only going a quarter of an inch into the skin. Note: If you're doing an etched design, you'll need multiple candles or a lightbulb inside to make sure the light is bright enough to shine through. We like using LEDs because it doesn't cook the pumpkin (an incandescent bulb gets a little too hot). Don't buy the LEDs they sell for pumpkins — those are made for jack-o'-lanterns, but they're not bright enough for etched designs. You should use a 40-watt-equivalent LED bulb instead."
$12 at Amazon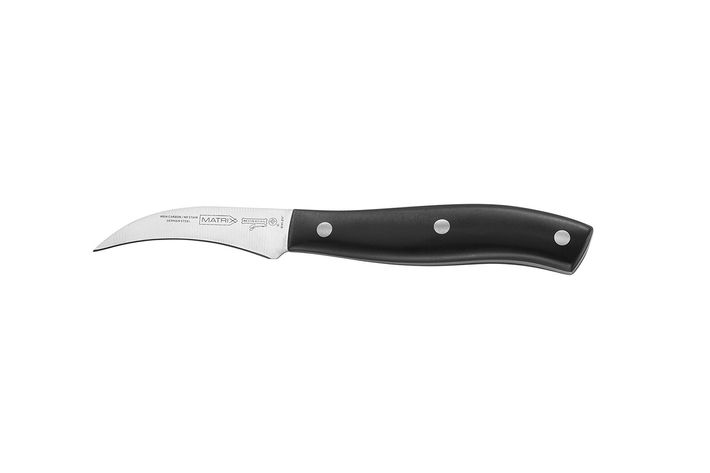 The Eyeball Sculptor: Mundial Matrix Peeling Tourne Knife
"We love using the bird's-beak-style paring knives to finish off details. They're great for doing your sharpest, finest features because they have a slight curvature that can help you get into tight spots. For example, when I'm sculpting eyes into a character's face, I'll primarily use the bird's-beak paring knife to really establish the roundness of the eyeball and the lids."
$11 at Amazon
The Strategist is a series of smart, obsessive shopping guides from the New York Magazine section of the same name. We've scoured the web to bring you the best of the best. Some of our latest conquests include a hair dryer, bandannas, hand cream, gifts for 10-year-olds, perfume, and stain remover. If you buy something through our links, we may earn an affiliate commission. Please note that all prices are subject to change.