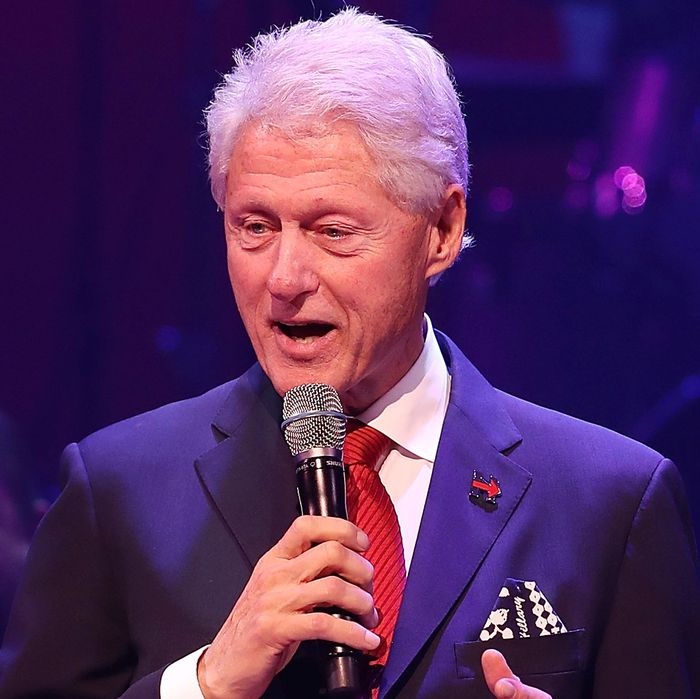 Bill Clinton at the Broadway for Hillary event.
Photo: Justin Sullivan/Getty Images
He's no Mr. Adele when it comes to romantic gestures, but Bill Clinton opted for a sweet and subtle nod to his wife at the HRC campaign's Broadway for Hillary event last night. Twitter users noticed that Bill had on a polka-dotted "Hillary" pocket square — a more understated gesture of support than your average "Yaaas Hillary" T-shirt. Does this bode well for his potential First Man fashion statements?