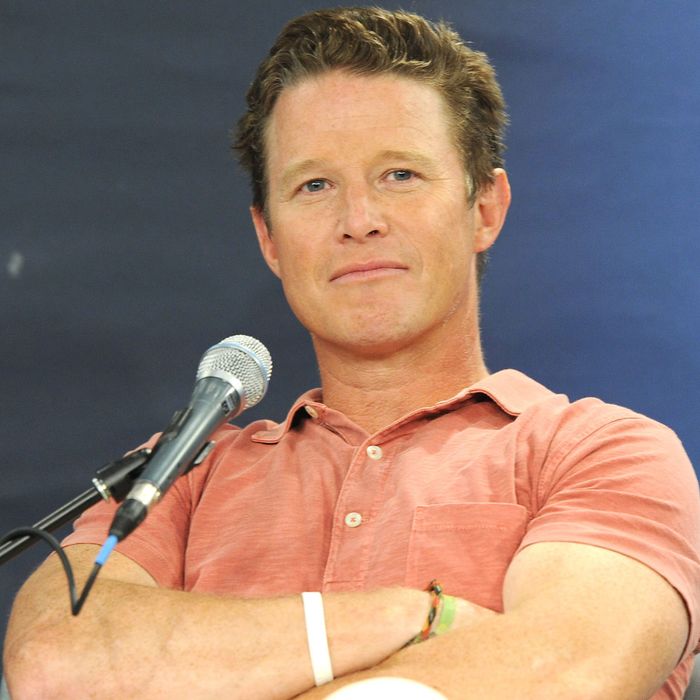 Billy Bush.
Photo: Craig Barritt/Getty Images for SiriusXM
Billy Bush reportedly bragged about the tape in which Donald Trump made comments about groping women to NBC staff while covering the Olympics in Rio de Janeiro, and NBC News executives are pissed, "Page Six" reports.
The now-suspended Today host revealed at an August party that he had a "tape of Trump being a real dog," which prompted Access Hollywood staff members to track the video down, sources told "Page Six." However, as it turns out, Bush never told NBC News bosses about the tape when he first joined Today in May, and they're reportedly fuming. The video may even violate the "morality clause" in Bush's contract, according to sources.
"Billy was bragging about the tape to other NBC staff while in Rio," the source said. "If he knew about the tape, and remembered the full extent of such an explosive conversation with a presidential candidate and didn't disclose that to NBC News, that is a very, very serious problem."
The source noted that it "is not clear if Billy remembered the exact level of vulgarity in the conversation with Trump," or if he just didn't declare the tape to protect himself. The Today host was suspended as of Sunday night for his appearance on the tape. NBC could end up investigating Bush for signs of possible sexual harassment in the Trump video, since comments were made about his former Access Hollywood co-host Nancy O'Dell.
Al Roker filled in for Bush on Monday, and Carson Daly is filling in today. It is unlikely that Bush will ever return to Today, a source told CNN Money.