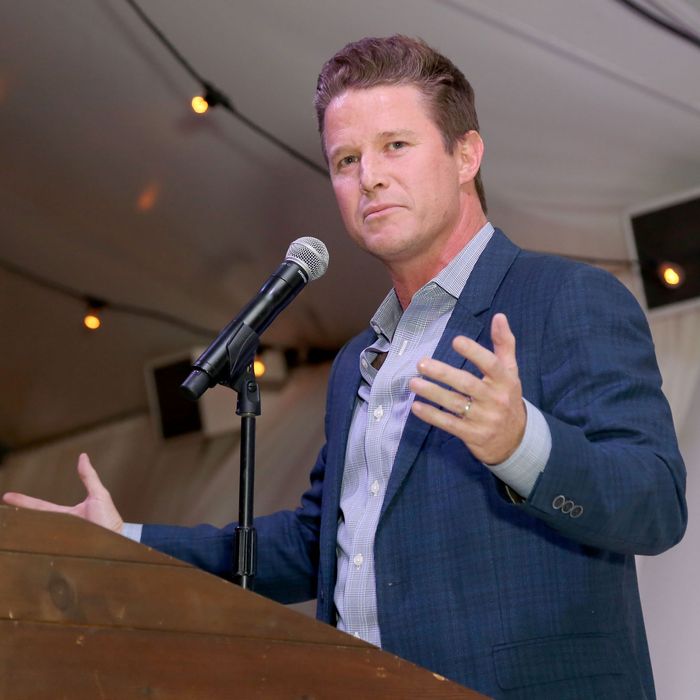 Billy Bush.
Photo: Rachel Murray/Getty Images for imagine1day
Billy Bush is reportedly about to get fired from NBC for the now-infamous lewd conversation he had with Donald Trump. But now, the Today host's attorney claims Bush would have been fired if he had told Donald Trump to shut up at the time.
A tape emerged last week of a conversation between the two men in 2005, back when Bush was hosting Access Hollywood. In the tape, Trump bragged about sexually assaulting women, and Bush appeared to be a willing participant in the conversation. However, his attorney Marshall Grossman told Us Weekly that Bush didn't have any choice but to go along with the conversation.
"If Billy had been passive or responded 'Shut the f–k up' to Trump, Billy would have been out of a job the next day," Grossman said.
Hmm. Well, keep in mind Bush reportedly has a history of making offensive comments about women, and that he blatantly asked a very annoyed Jennifer Lopez about her butt in an interview.