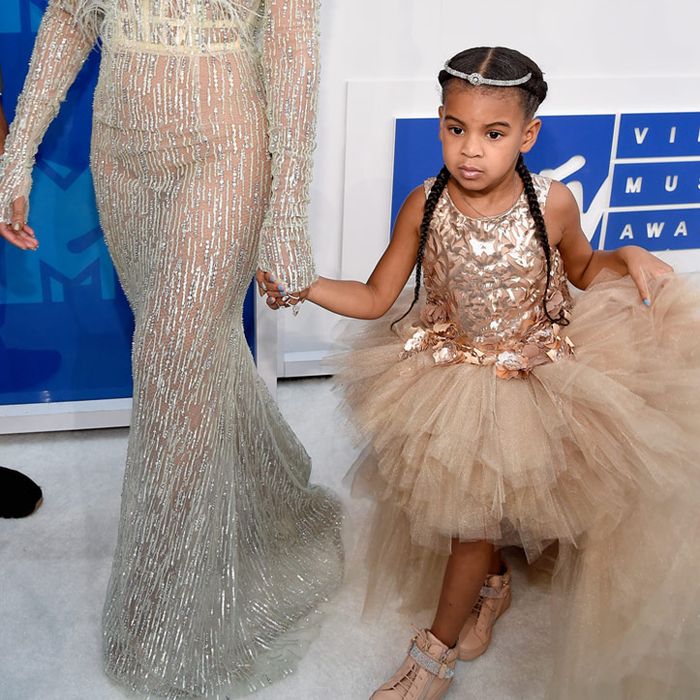 North West (left) and Blue Ivy Carter (right).
Photo: Getty Images
We've long imagined what a typical Blue Ivy Carter and North West playdate might look like. Beyoncé and Kim would sit on the couch sipping rosé as they laughed about some hilarious comment Khloé made, while Jay Z and Kanye flipped burgers on the grill outside. Meanwhile, Blue Ivy and North would be on their miniature gold thrones, wearing custom Balmain attire, as they had a tea party with their Barbies.
Yet, as it turns out, Blue Ivy and North have never had a playdate. That's right, the scions of the two most powerful couples in the world are not even friends. During a rant at his Saint Pablo tour show in Seattle, Kanye revealed that he and Jay Z had been feuding over "some Tidal/Apple bullshit." He also said Jay Z called him after Kim's robbery, but never stopped by the house to check in.
"I can't take this shit, bro! Our kids ain't never even played together. Run that shit," Kanye told the crowd.