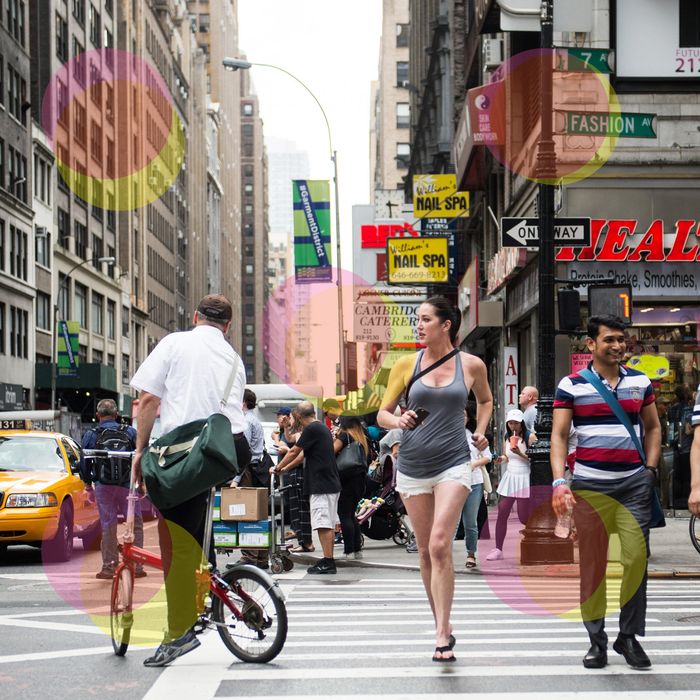 Perfection is a moving target. This week, the Cut explores the allure of trying to achieve the impossible.
Chances are, if you've ever worn a swimsuit you felt kind of good about yourself in, Bonnie Fischer had a lot to do with it. Fischer is a swimwear and intimate-apparel fit model. Fit models are different from the models in fashion magazines or in advertisements because they don't appear in promotional images; they provide feedback to design teams on how a new garment feels. How supported do their boobs feel by the elastic underneath? Does the strap feel secure or like it's going to fall off your shoulder any second? Their comments about design elements like these make the next round of samples better and after a few rounds, the kinks are worked out, and the design is finalized and produced en mass in a range of sizes.
Fit models refer to each other with first names because they rarely know each other's last names. Bonnie is Bonnie 34B. There is Julie 34C, Katie 34D, a Casey 34DD, a Jessica 38C, and so on. Bonnie is a perfect size 6 and covers a huge part of the market because her measurements are smack in the middle of the American women's sizes you'd find on a clothing-store rack. Having your body be similar to the proportions of a fit model is likely the reason a garment felt really good on you and why you keep returning to a particular brand. The All-Stars of fit — Araks, J.Crew, Reebok, Badgley Mischka, Kohl's, American Eagle, Jockey, even Thinx — are all among Bonnie's massive list of clients.
I met Bonnie through my job running a design consultancy where we try to improve product categories that have traditionally been disempowering for women. In interviews, women kept telling us that they never feel less confident than when they're trying on and wearing swimsuits. So since last year, we've been working on custom swimsuits. To get the basic patterns perfect, I hired Bonnie and we had a bunch of fittings as prototypes came back from the factory.
Bonnie is one of those women whose age is impossible to guess. You've probably passed her in midtown, rushing from one appointment to another in a hoodie and flared jeans with her long brown hair tied up in a bun. She arrives with a half-finished slice of pizza and says, "Okay. What do you have for me?" In less than a minute, she is out of her clothes and in my newest bikini. A feeling comes over me, similar to seeing a hickey on your boyfriend's neck that you didn't put there, as I spot marker lines all over her chest and torso from the hems of other bikinis she tried on that day.
Bonnie works with the focus of a surgeon. She can describe in amazing specificity how changing the tightness of the elastic will make her thigh look less like a bratwurst and how taking a ¼ of an inch off a strap will allow her boob to "fulfill the cup" properly. When the comments are done, we photograph her as she pivots front, side with arm raised, and back like a lieutenant in formation. Bonnie is so good, I don't care if she isn't monogamous.
Bonnie came to New York from Florida to be a dancer in the late '80s. She was enrolled at Alvin Ailey and worked odd jobs to make ends meet. A friend suggested she walk the halls of 1411 Broadway, where there were a bunch of swimwear companies looking for trade-show models. She made $150 a day for two weeks. It was the most money she'd ever made in her life. One day she fit a swimsuit for Bill Blass and he liked her so much he put her in his show.
From there, word spread about Bonnie. Now, she estimates that she and five other swimwear fit models cover about 80 percent of the swimwear that's produced in the United States and Europe. She's been fitting for over 20 years and has been able to keep her measurements consistent. She can try on a garment she fit ten years ago and it still fits like a glove.
I wondered if it would be a lot of pressure to be a living, breathing point of truth for over a billion dollars of revenue per year. "Historically, I've been lucky and have had to eat up rather than starve down," she says. "I've kept active, but ironically I've had to stop swimming because it was altering my measurements."
As someone who's hired her, though, I can attest that her job isn't really about having the perfect body. In order for my little company to be successful one day, I have to make a bathing suit to match every customer's unique measurements. The math has to be right, but the other stuff has to be perfect, too — it has to provide structure and give in all the right places, it has to feel lovely when she moves her arm through water, and there can never be a camel toe or a saggy bottom.
These things are hard to plug into a design algorithm without Bonnie translating them into geometry. Swimwear companies should fit with models who understand intimate apparel, and her understanding of how to fit things close to the body goes deep.
"Our knowledge of how to make you look good as a foundation makes you look good when you have no clothes on," she explains. When we are in swimsuits, we are somehow more naked than actually being naked: We are at our least clothed in public, a state of vulnerability that deserves special attention and compassion. Bonnie can determine that an ⅛ of an inch off there and a realigned dart here will save the day, and help bring a little extra swagger in the women's locker room come next season.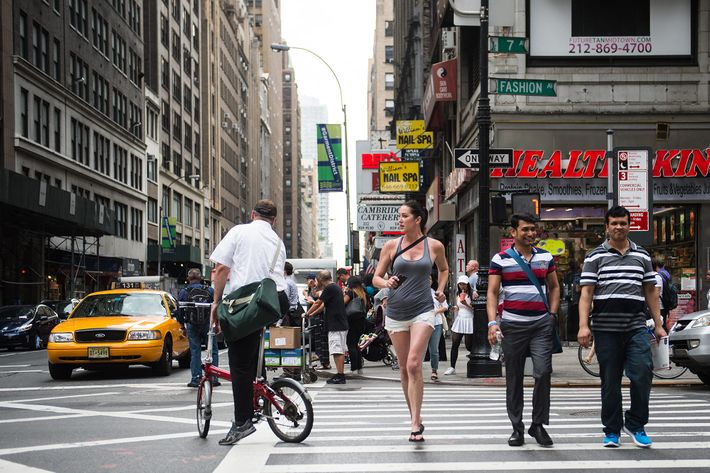 Meet Bonnie Fischer.
Rushing between appointments on 37th Street.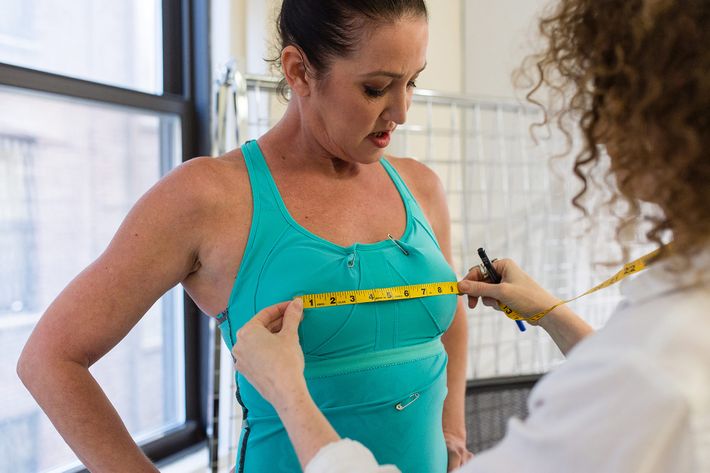 Meet Bonnie Fischer.
Often the swimsuit is turned inside out to fix fit issues in the bust during a fitting.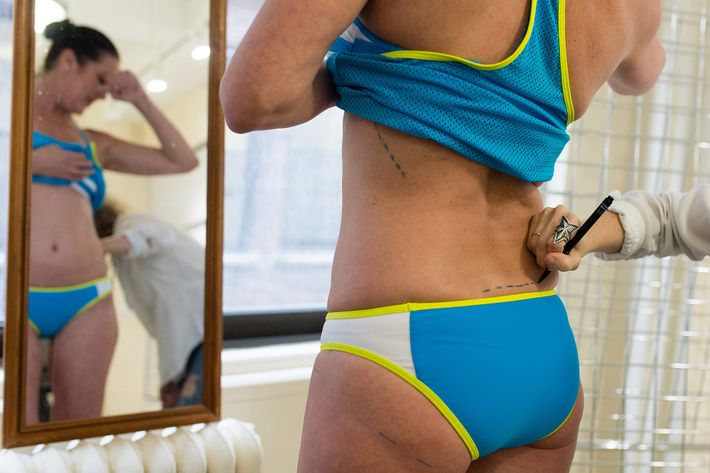 Meet Bonnie Fischer.
At the end of the day, Bonnie will be tattooed all over with alteration lines from a day's worth of fittings.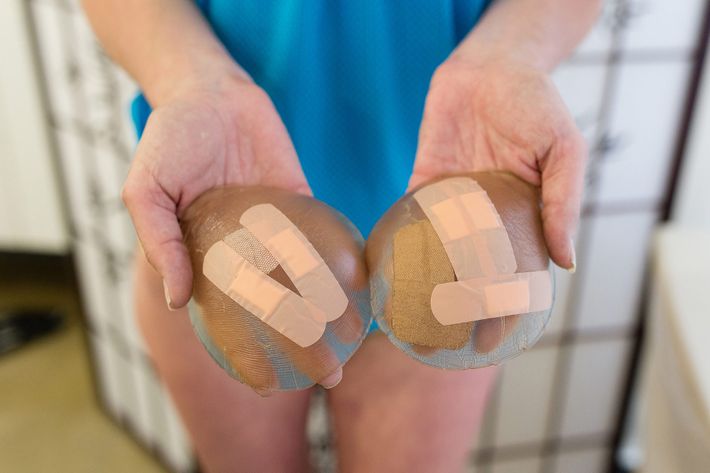 Meet Bonnie Fischer.
Swimwear and bras need to be fitted for augmented and natural busts, so Bonnie sometimes fits with these on top of her bust: her lucky bra cutlets. They help her make suggestions so a single bra can fit a B or C cup.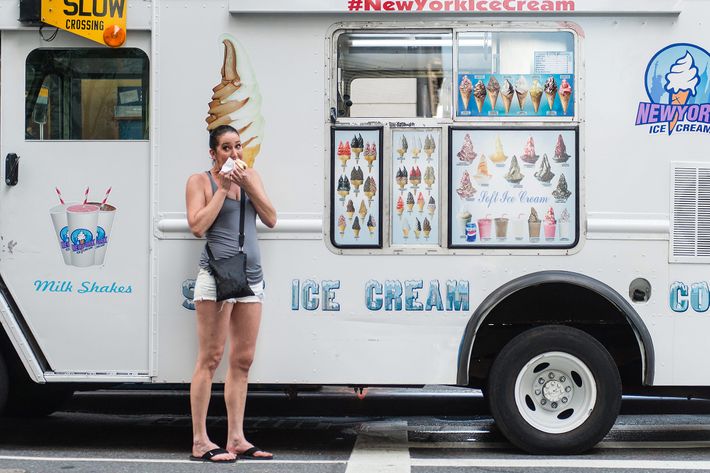 Meet Bonnie Fischer.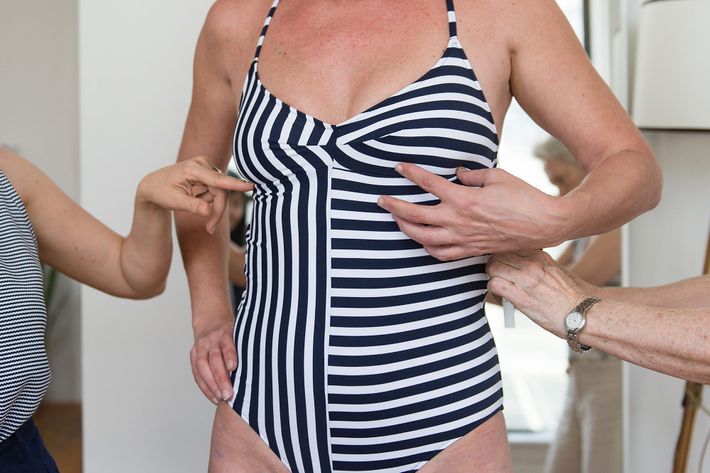 Meet Bonnie Fischer.
Working out better support in a one-piece suit at Araks.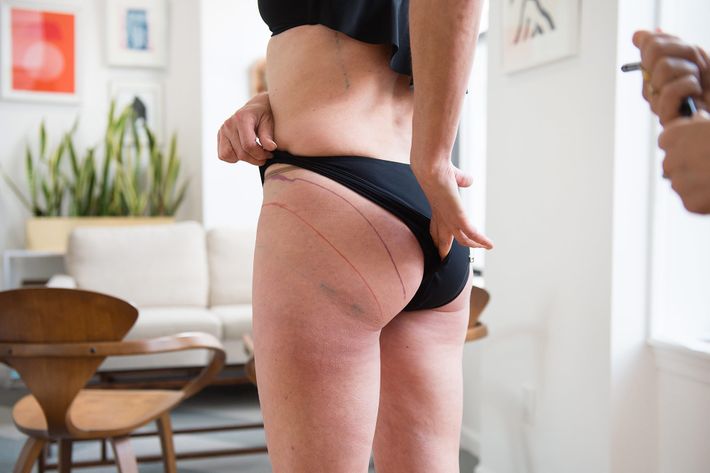 Meet Bonnie Fischer.
Deciding on a higher rise that shows more skin on a new bikini bottom.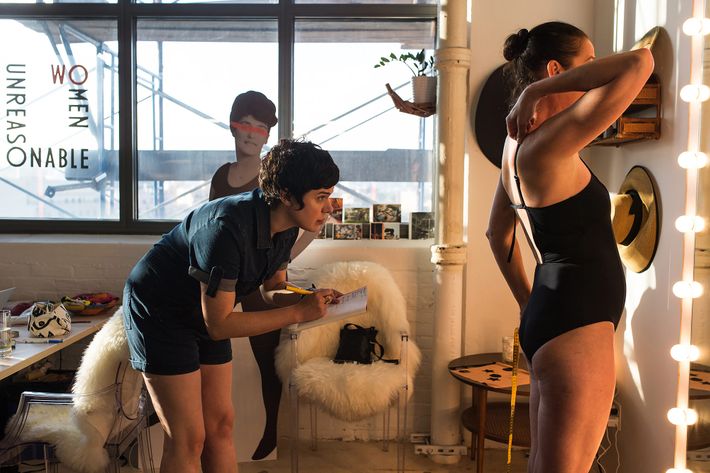 Meet Bonnie Fischer.
The author and Bonnie working out the cross-pull of a strap at Unreasonable Women's studio.