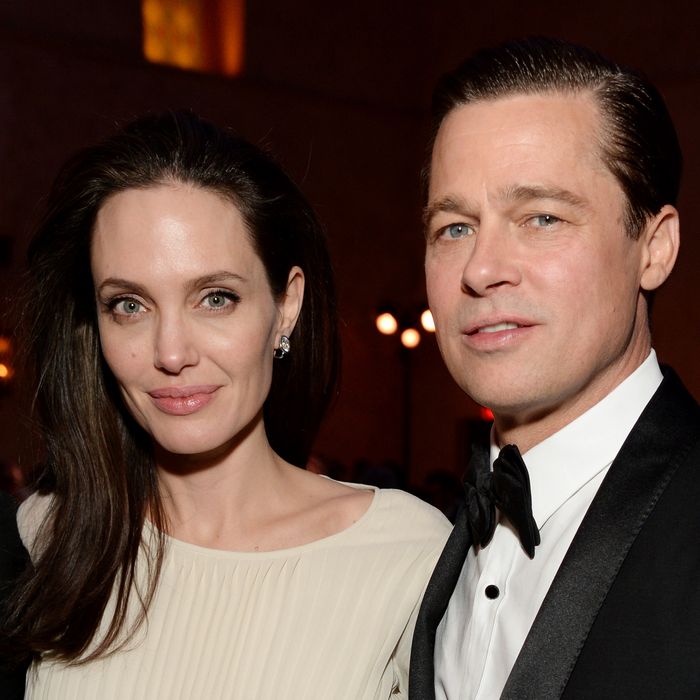 Brad Pitt and Angelina Jolie.
Photo: Michael Kovac/Getty Images for AFI
It seems like Brad Pitt is in for a longer investigation from the Los Angeles County Department of Children and Family Services. According to E! News, the department has extended its current investigation after new accusations surfaced involving the A-list actor.
These new accusations seem to be tied to the same alleged incident that happened aboard Pitt and Angelina Jolie's private plane and allegedly involved their children. The same article, though, cautions that "the information about all sorts of other problems is not accurate." So, there's that. Since the department has already interviewed the family and other potential witnesses, the case will likely wrap up soon enough. Whatever the outcome of the investigation, though, Pitt and Jolie still have to separately settle their divorce and custody agreement. With so many moving parts, we're betting Pitt is looking forward to tying this one up soon enough — hopefully.