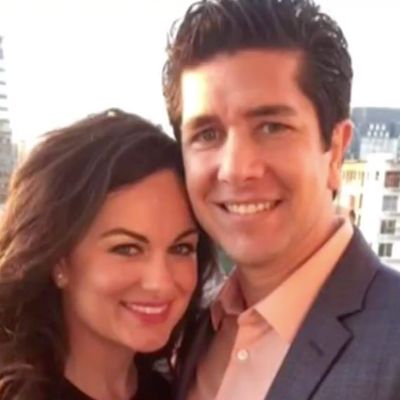 Kendra Hatcher, pictured here with boyfriend Ricardo Paniagua, was murdered by his ex-girlfriend.
Photo: WFA/WFAA
Brenda Delgado allegedly decided to kill her ex-boyfriend's new girlfriend after he introduced the woman to his parents. She hired two people to kill Kendra Hatcher, fled from Texas to Mexico, and became the ninth woman ever on the FBI's Ten Most Wanted Fugitives List. Yesterday, she was extradited back to the U.S. to await trial for murder.
It was a love triangle among Dallas physicians, or aspiring ones: Delgado, a dental-hygienist student, and dermatologist Ricardo Paniagua, a Stanford grad, reportedly broke up after dating for two years. When he started seeing Kendra Hatcher, a pediatric dentist, Delgado was apparently jealous. Authorities said she planned Hatcher's murder after learning the couple flew to San Francisco to meet his parents.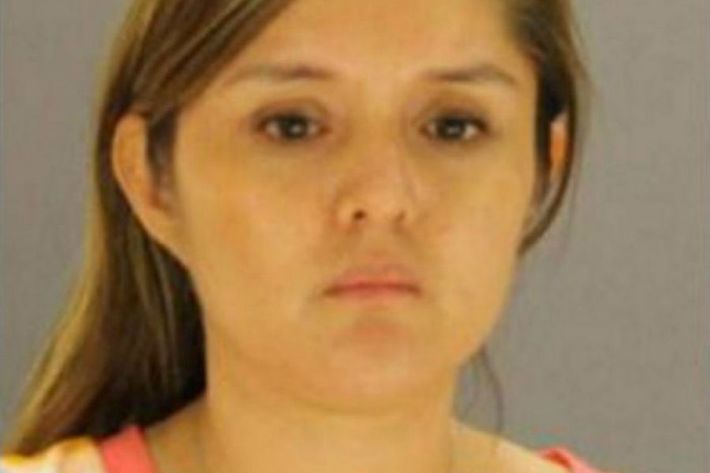 In September 2015, Delgado allegedly hired a hitman to shoot Hatcher in the parking garage of her upscale Dallas apartment complex and flee the scene with a getaway driver. She apparently promised them money and drugs.
After Hatcher was found dead, Delgado spoke with investigators and then disappeared, prompting murder charges and a federal warrant for her arrest. She was on the run for six months before the FBI placed her on its Ten Most Wanted Fugitives List. Two days later, last April, she was arrested in northern Mexico.
On Thursday, Delgado was extradited back to Dallas after five months in a Mexican prison, on the condition that U.S. prosecutors will not seek the death penalty. She is charged with murder for the alleged contract-killing.
Delgado's lawyer told CBS Dallas a different story, explaining why Delgado fled at the time. "She knew if she went to trial then, she would have no defense, she wouldn't have the ability to hire a lawyer," attorney George R. Milner said.
Milner said he had already negotiated Delgado's surrender to Texas police before she was placed on the FBI's Most Wanted list with a $100,000 reward. Other sources also claimed authorities already knew where she was. A retired FBI agent told the TV station the money likely motivated her swift arrest in Mexico.
On Thursday, the judge set Delgado's bond at $1 million. Her alleged conspirators, the hitman and getaway driver, have both been arrested and charged.