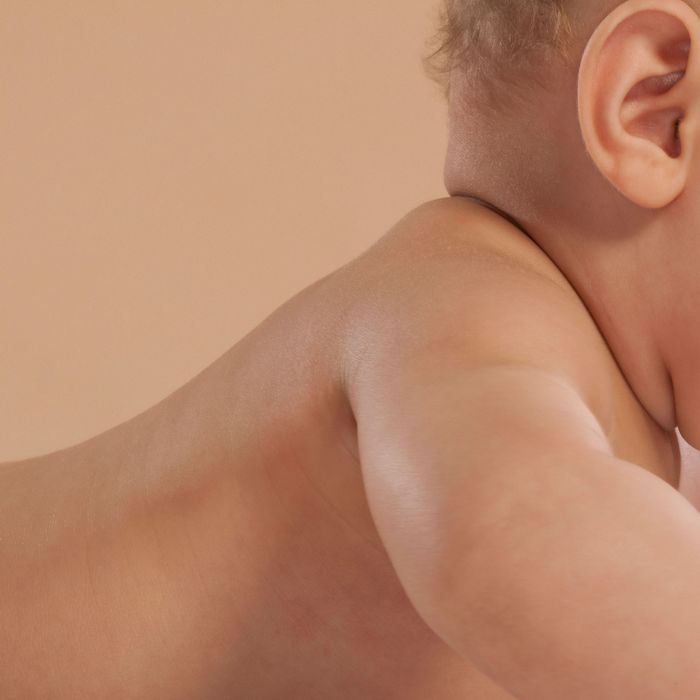 Photo: Jayme Thornton/Getty Images
The founder of a well-known natural skin-care company for babies has just launched the Natural Advisory Council, an organization that advocates for regulations in the natural skin-care industry. But it's not just natural skin-care products that aren't being regulated.
Even if you have a baby, you may not be aware that their skin-care products — and indeed all skin-care products and cosmetics — are virtually unregulated in the United States. Though there are guidelines and a very short list of banned ingredients, no agency does any testing or overseeing of the products we use on our bodies every single day.
So how do we know if they're safe or not? Well, the short and sort of scary answer is that we don't. The FDA, which regulates food and drugs in the United States, takes complaints and even occasionally releases warnings about products. But it does not directly manage the safety of products, and it doesn't directly recall anything.
Jessica Iclisoy, who founded California Baby two decades ago*, has formed the Natural Advisory Council to pay particular attention to "natural" skin-care products. Iclisoy told Fast Company that they will be "working closely" with those in the Senate, including Senator Dianne Feinstein, who sponsored the 2015 Personal Care Products Safety Act, which is still being actively pursued. If passed and enacted, the bill would amend the long-standing Federal Food, Drug, and Cosmetic Act to require cosmetics companies to register facilities with the FDA, and to submit lists of ingredients. Basically, the act would empower the FDA to act much more directly in matters of safety in skin-care products and cosmetics.
This bill would cover all skin-care products and cosmetics — so what makes a "natural" product different? The FDA does not distinguish between any "natural" or "organic" labeling process in skin care, and it likely will not in the foreseeable future, even if the bill is enacted, so an organization like the Natural Advisory Council might be important in establishing these guidelines in the future.
*This post has been corrected to state that California Baby was founded two decades ago, not one.