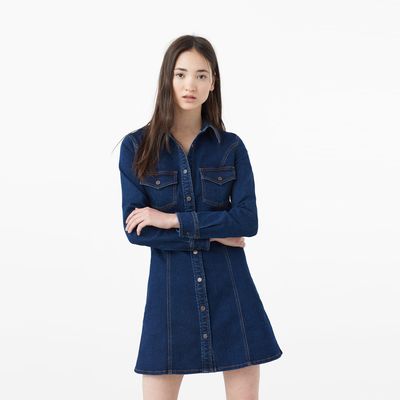 Every week at the Cut, we're highlighting one great purchase that won't take up your whole paycheck. If you're looking for a splurge instead, check back every Friday for one great purchase that's worth eating ramen noodles for the rest of eternity.
We've seen denim take all shapes and forms this fall, so why not add to your collection? Just under $70, this dress from Mango is a dark-denim version of the classic staple. Wear it with a pair of cool sneakers. Thrown on a pair of luxe shades, and grab a sustainable bag to take on any errand-filled day!
Dark Denim Dress, $70 at Mango
If you buy something through our links, New York may earn an affiliate commission.