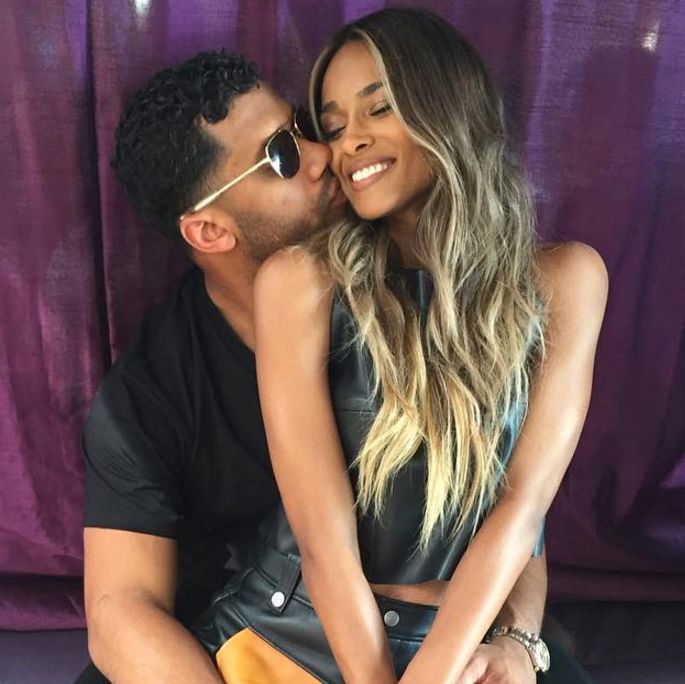 As has already been well-documented, Ciara and Russell Wilson consummated their marriage earlier this year after a very public pledge to wait till marriage. And if the couple has already checked off the "first comes love, then comes marriage" bit, well now they're on their way to checking off the last: Ciara is expecting her first baby with Wilson.
Ciara announced the news on her Instagram with a photo of her and Wilson's hands on her not-at-all-visible-but-perhaps-emerging baby bump.
Ciara kept the baby news secret from her fans earlier in the day as she celebrated her birthday and documented the occasion with #grateful. As such, we expect many bump photos in the future.