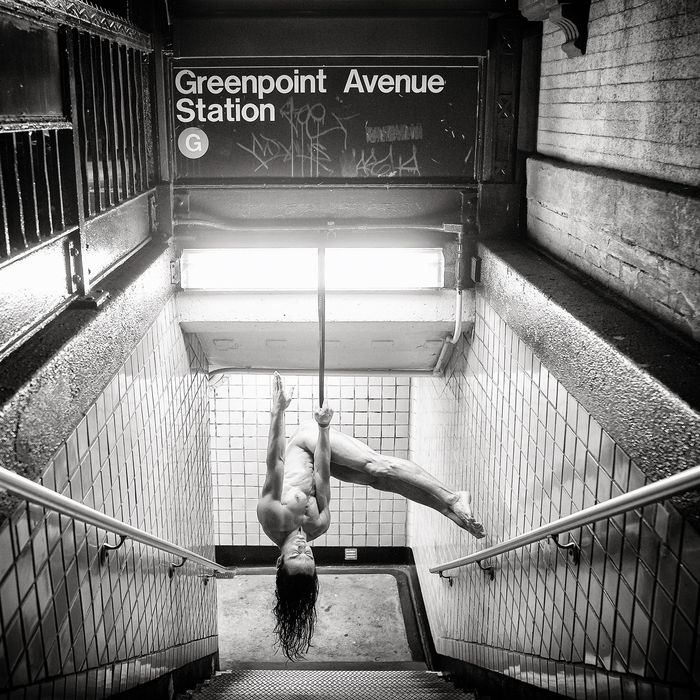 Photobombing the city.
Photo: Dancers After Dark, Jordan Matter, and Workman Publishing
Photographer Jordan Matter's 2012 book Dancers Among Us showcased the surreal results of his efforts to capture models — professional dancers, circus performers, and other extremely fit people — posing in largely metropolitan environments, a burst of human whimsy amid the daily doings of a city. In Dancers After Dark, he's taken things in a more risqué direction: Matter's models are now nude. "I was inspired by the commitment dancers put into their careers," he says. "I wanted to find a way to showcase that commitment visually." Hence the kind of photo you see here, which, as with all those in the book, was quickly created on the spot in the middle of the night — before authorities could interfere. There was a contingency plan in place, though. "A lieutenant gave me a police courtesy card," Matter explains, "which means a cop cuts you a break if you show it." He used it only once.
*A version of this article appears in the October 17, 2016, issue of New York Magazine.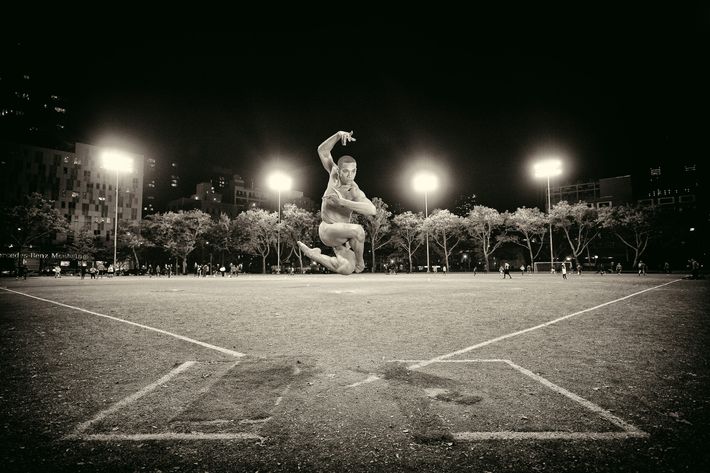 10:22 p.m.
Hell's Kitchen.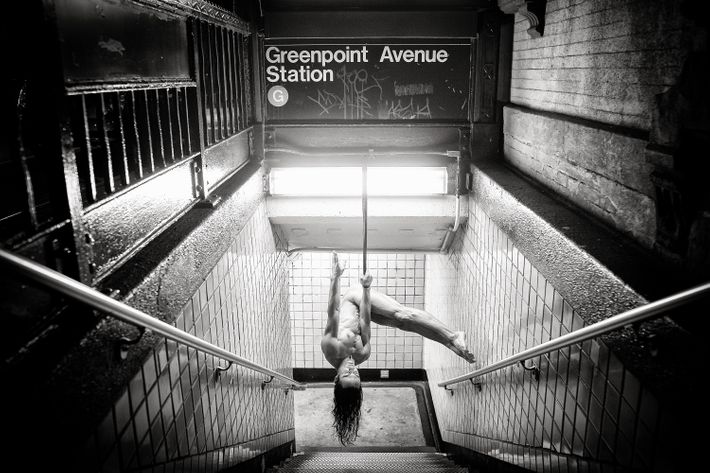 12:51 a.m.
Greenpoint.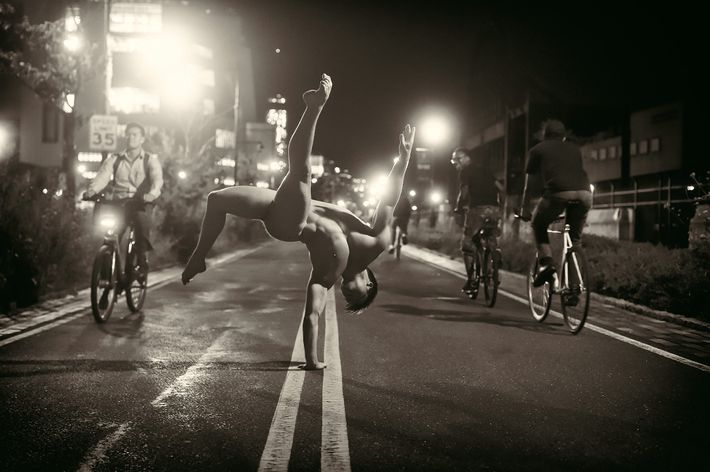 2:10 a.m.
Hudson River Park Bikeway.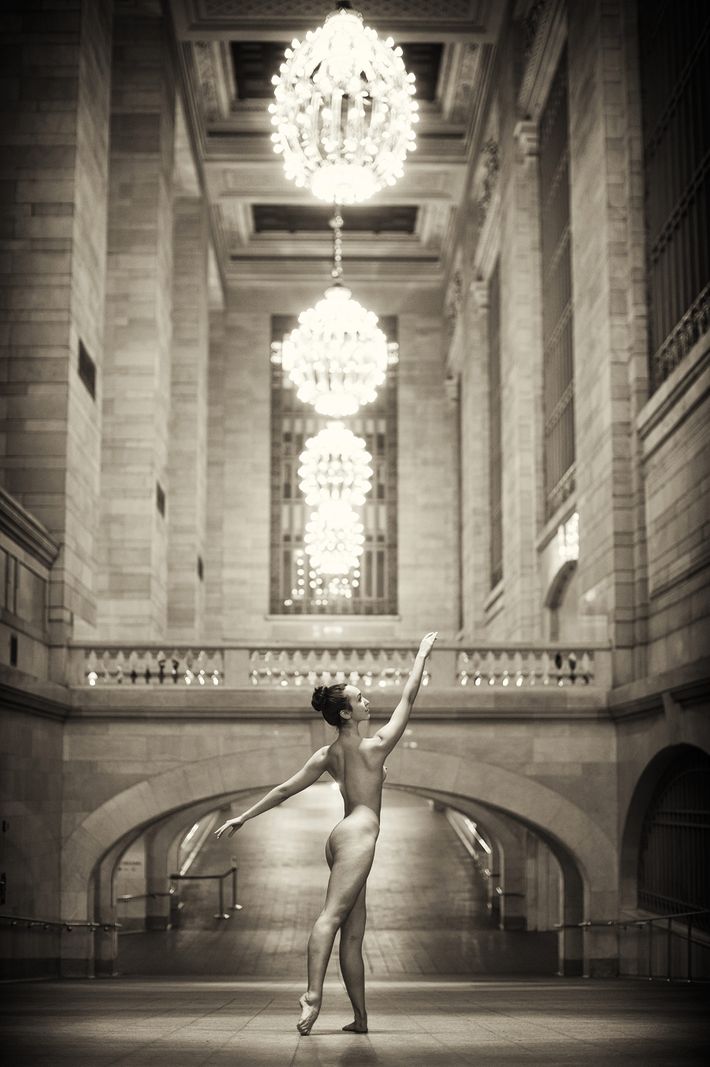 1:23 a.m.
Grand Central Terminal.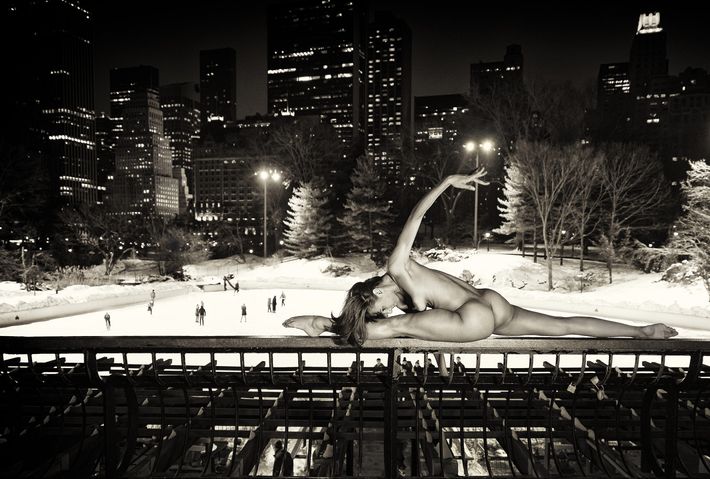 11:56 p.m.
Central Park.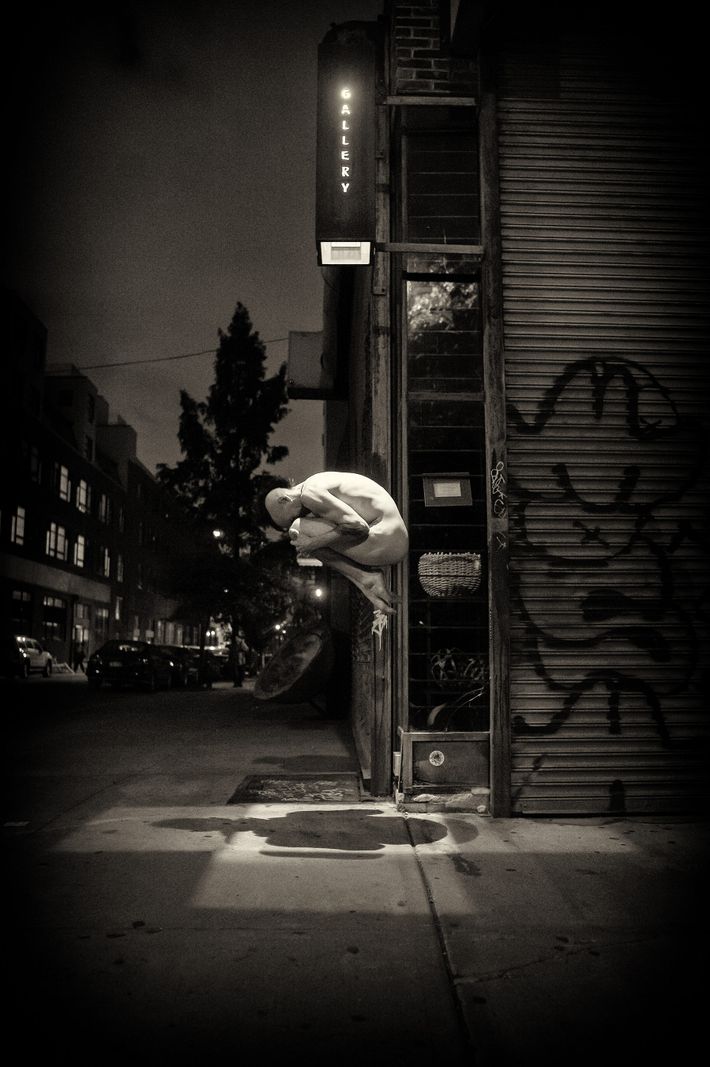 12:04 a.m.
Williamsburg.