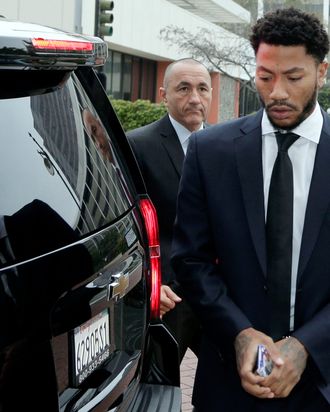 In 2015, an ex-girlfriend accused NBA player Derrick Rose of drugging and gang-raping her with two of his friends back in 2013. The civil trial against him began on October 4, 2016, and ended on October 19, when a jury unanimously found Rose not liable and cleared him of all charges.

Back in September 2016, the LAPD confirmed that it had also launched a criminal investigation against Rose because of the rape allegations. On October 12, Nadine Hernandez, the detective investigating the case, was found dead from a gunshot wound in a suspected suicide.

Update, 5:20 p.m.: As Los Angeles Times reporter Joel Rubin pointed out on Twitter, some members of the jury posed for smiling pictures with Rose following the verdict.

This is a breaking-news post. The Cut will update it as more information becomes available.