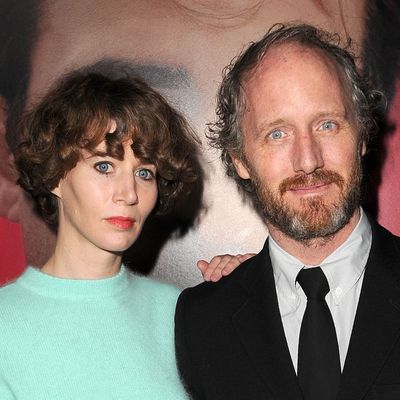 Photo: Steve Granitz/WireImage
Mike Mills's new movie, 20th Century Women, made its premiere as the Centerpiece Selection of the Film Society of Lincoln Center's New York Film Festival to a great deal of fanfare. While the film pays tribute to his mother, who's embodied by the effortlessly authentic Annette Bening, it's another woman who inspires the director — his wife, Miranda July.
"My wife is my 20th-century woman," Mills said on the red carpet Saturday night. "Big time." He added, "I think with all my films I'm trying to re-win my wife over, flirt with my wife, or give her something. Especially this one." The film co-stars Elle Fanning and Greta Gerwig as similarly willful 20th-century women, alongside Billy Crudup and Lucas Jade Zumann as a sort of stand-in for the teenage Mills.
July's multidisciplinary approach means that she can be found writing, directing, and starring in beloved indie fare, writing fiction like The First Bad Man, or falling in love with Rihanna for the New York Times. Her work is always surprising and challenging, and while Mills is no slouch — he directed Christopher Plummer in an Oscar-winning performance in 2011's touching Beginners — he admitted to being in awe of July's talent: "It's hard to keep up with her at my house."