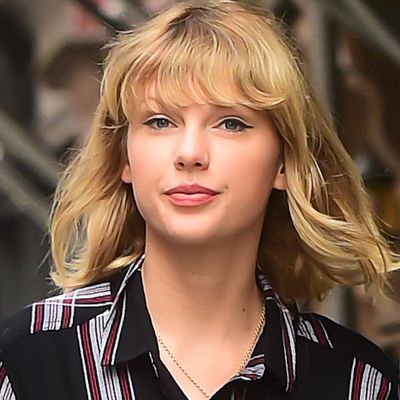 Okay, Taylor Swift experts. Get out your magnifying glasses and get ready to do a deep-dive into Calvin Harris's new music video, "My Way," so we can properly parse all the possible references to his ex-girlfriend. In the video, he's got a VR-girlfriend situation like in Ex Machina or Her, and although she's brunette, this clone seems awfully, well, familiar.
The android girlfriend wears several fetish-flavored outfits like the ones in "Bad Blood," both in white and in black. Then there's the weird barn full of girls doing dance routines whose outfits and moves look awfully similar to those in "Shake it Off," a stroll in the woods à la "Out of the Woods," and a super-depressing dinner scenario like the one in "We Are Never Ever Getting Back Together."
The refrain of Harris's song is "You were the one thing in my way." Let's just hope he doesn't forget how Her or Ex Machine end, or the fact that Swift wrote his latest smash hit.