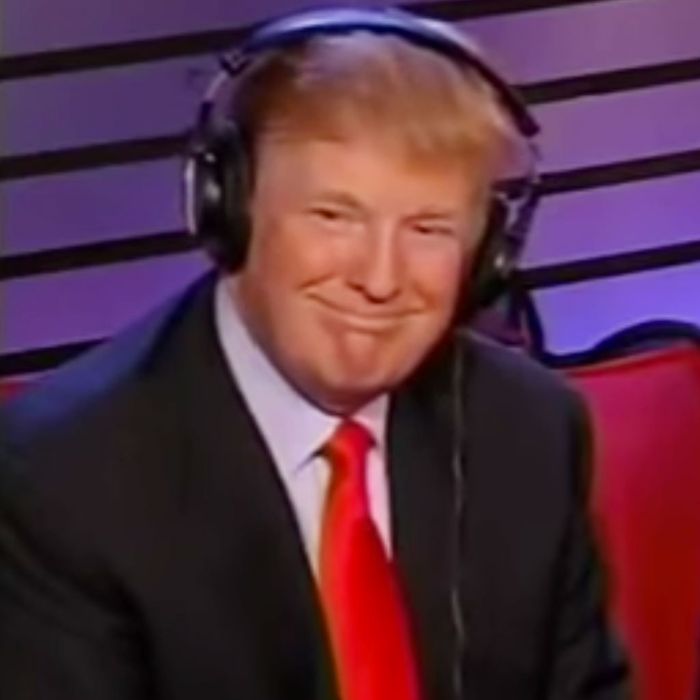 Donald Trump (left) and daughter Ivanka.
Photo: Courtesy of YouTube/Verda Devin
In a newly unearthed video from 2006, Donald Trump was referred to as a sexual predator on Howard Stern's show. Trump smiled, laughed, and appeared to silently say the word "true" two times in response. The video emerged shortly after several women accused Trump of sexual assault.
Trump appeared on the program in 2006, where he was joined by daughter Ivanka and son Donald Jr., to talk about a new season of his reality competition show, The Apprentice. Around the 21-minute mark of the interview, Stern asked Trump about Ivanka's ex-boyfriend, apparently named "Bingo." Stern then asked Ivanka if she "gave into him sexually" and whether she was still a virgin. From there, Stern asked, "Donald, do you ever discuss sex with your daughter?" to which Trump replied, "No."
Just before the 22-minute mark, Stern went on to say, "Donald, seriously, you know about sexual predators and things like that." His co-host Robin Quivers then interjected, "You are one!" Donald smiled and seemed to say "true" silently twice, while Ivanka laughed next to him.
Check out the video below.