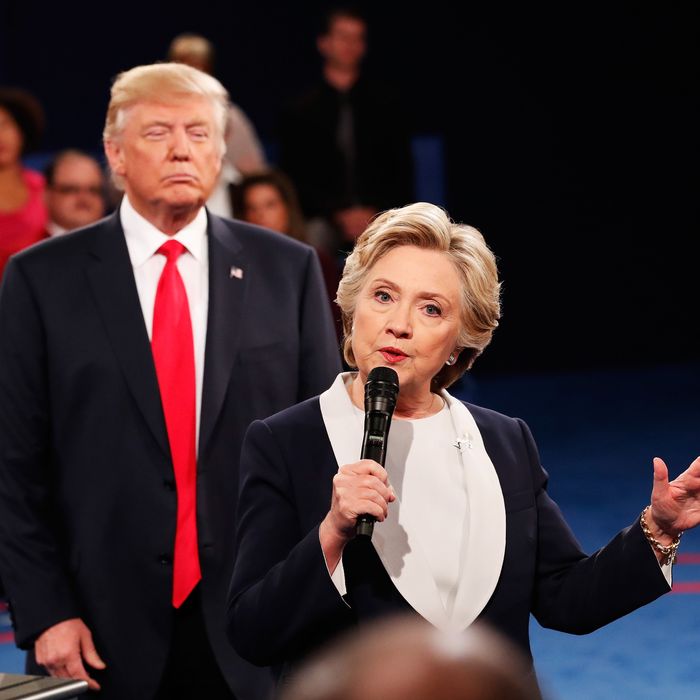 Look out, Hillary!
Photo: Rick Wilking-Pool/Getty Images
Donald Trump changed tack during the second presidential debate Sunday night — instead of losing his cool completely, he channeled his aggression by following Hillary Clinton around the debate stage like the guy you can't get rid of at the club. While Clinton attempted to shake him off by addressing the undecided voters before her, Trump straight-up lurked.
Great optics here, everyone.
Good luck not having nightmares tonight!