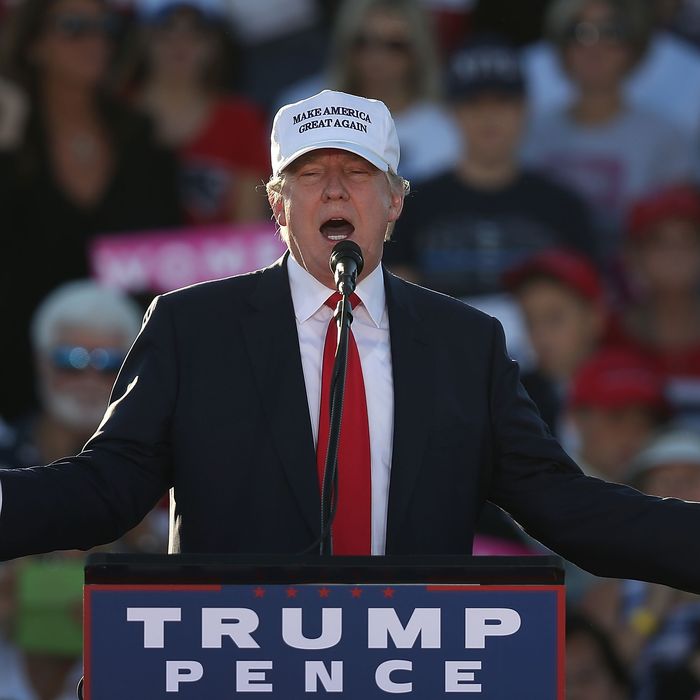 Photo: Joe Raedle/Getty Images
As polls show Hillary Clinton leading Donald Trump by double digits, the Republican presidential candidate is only doubling down on his absurd statements and blustering rhetoric. Most recently, and in the wake of several sexual assault allegations against him, Trump took the stage at a campaign event in Naples, Florida, and claimed that he was polling better with female voters.

Take it away, Donald:

"I'll tell you what. We're doing well in the polls but you know, I really think those polls are very inaccurate when it comes to women … I think we're doing better with women than with men, frankly. So we're setting records with men, but I want to set records with women. To me — and I hate to tell the men this but if I could swap, I'd swap you out so fast, you have no idea how fast."

The most recent ABC News/Washington Post poll puts Clinton and Trump at 55-35 percent, respectively, among women; other data analysis by FiveThirtyEight shows that if only women voted in this election, the result would be 458 electoral votes to Clinton and 80 to Trump. This is what the thinking face emoji was invented for.