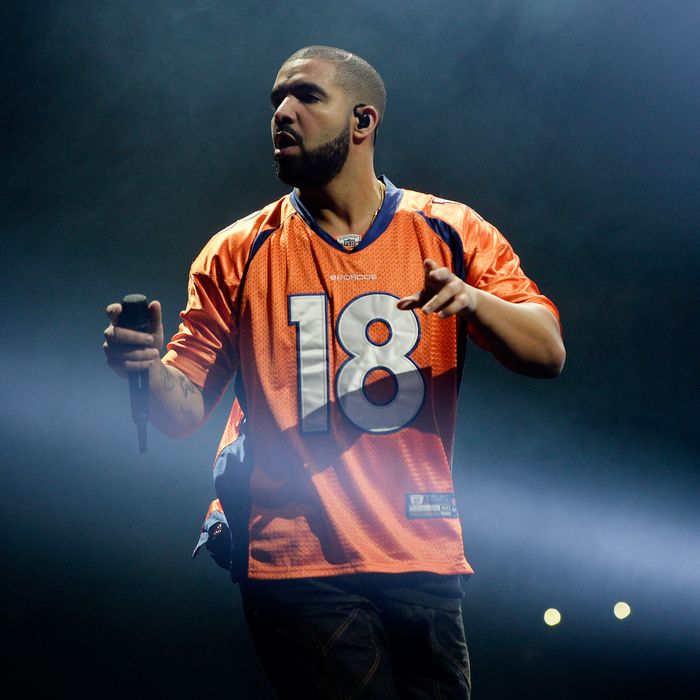 Photo: Seth McConnell/Denver Post via Getty Images
After his tour date in Des Moines last night, sneaky rapper Drake finally made his long-awaited appearance at collegiate namesake Drake University, making good on years of student pleas to #BringDrakeToDrake.
Unfortunately, nary a student was awake to tell the tale.
"Look! Kappa Kappa Gamma, I'm outside your sorority house now and you're all sleep," said Drake, in a (frankly quite rude) Instagram video from around 2:30 a.m. "Kappa Alpha Theta we out here waiting on you. We waiting on you!"
Let this be a warning to all college students: Never sleep when Drake is in town.