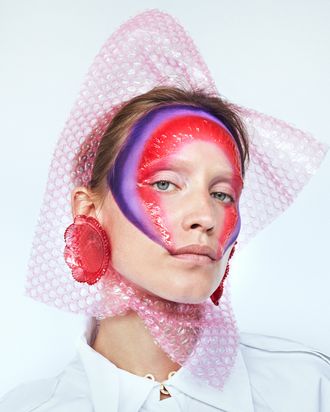 "The fashion community in the Netherlands may be small, but it's clearly a fresh creative force to be reckoned with," says photographer Christine Hahn. She traveled to Amsterdam to shoot clothing by Dutch designers during Fashion Month, capturing models in local designs and Bubble Wrap headpieces.
The city often leases abandoned buildings to artists, so Hahn found strange, beautiful places for this shoot — a 15th-century monastery in the Red Light District, and a crumbling building outside the city. The monastery is now the House of Orange, a hair, fashion, and makeup styling hub where she shot with makeup artist Chiao Li Hsu and stylist Majid Karrouch* (both are based in the Netherlands). The team met House of Orange founder John Kattenberg, who smoked cigarettes outside and shared his beginnings as a makeup artist.
"The timing of this photo shoot was tricky," Hahn says, remembering it was scheduled between Milan and Paris fashion weeks. "It was nearly impossible to pull clothing." As the shoot's stylist, Karrouch created the headpieces and accessories and chose local designers, like Edwin Oudshoorn, Ailene van Elmpt,* and Maison the Faux.
Click ahead to see the shoot.
Photography by Christine Hahn. Styling by Majid Karrouch. All headpieces and accessories by Majid Karrouch's studio. Makeup by Chiao Li Hsu @ House of Orange. Hair by Mark van Westerop @ VB020 for WELLA & Balmainhair. Styling assistant: Lana Riesebos. Makeup assistants: Roza Griffioen & Meltem Sahin. Special thanks to House of Orange Studio.
*This post has been updated to show the correct spellings of Majid Karrouch and Ailene van Elmpt.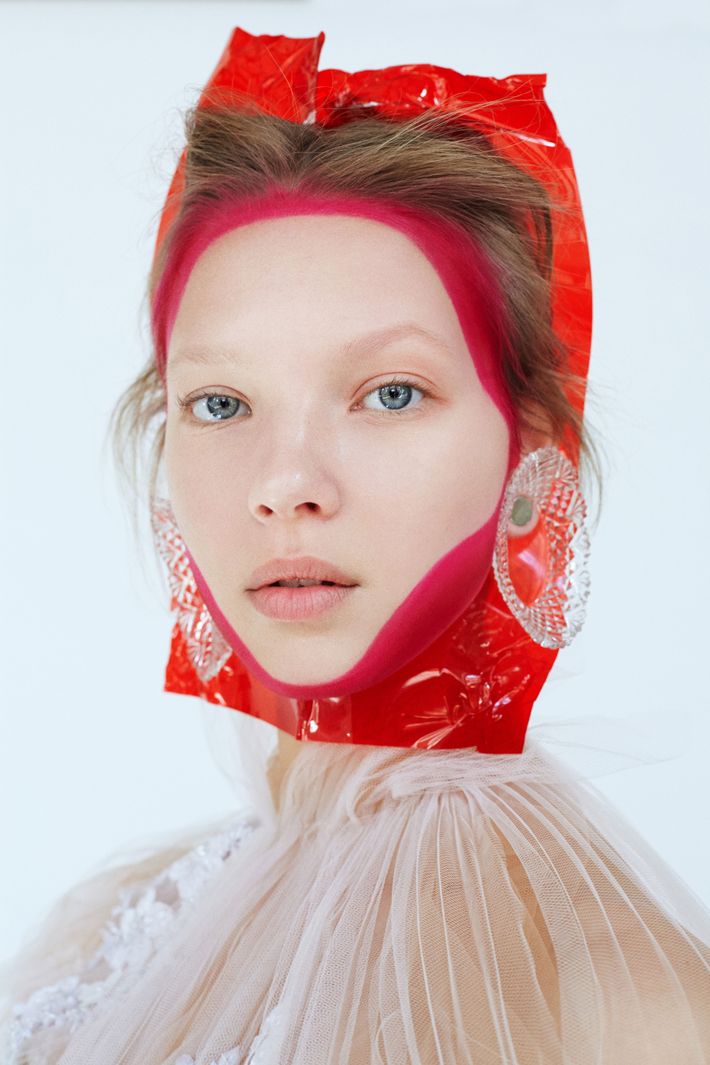 Lieke
Top by Edwin Oudshoorn.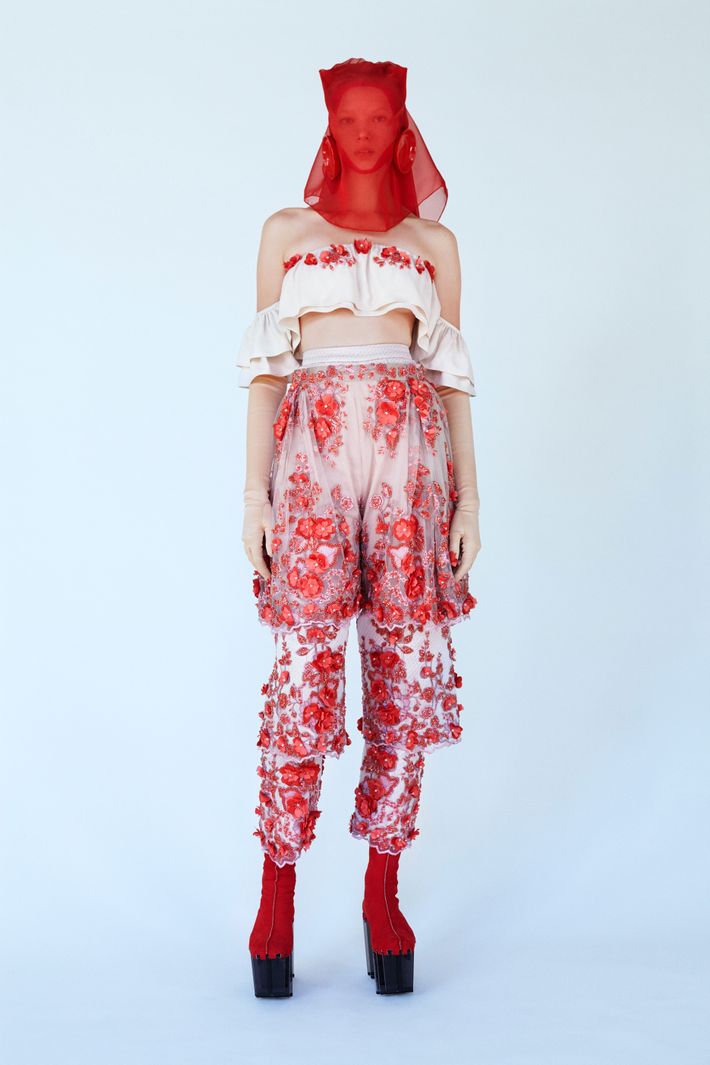 Lieke
Wearing ALA BLANKA by Anbasja Blanken. Shoes by Ailene van Elmpt.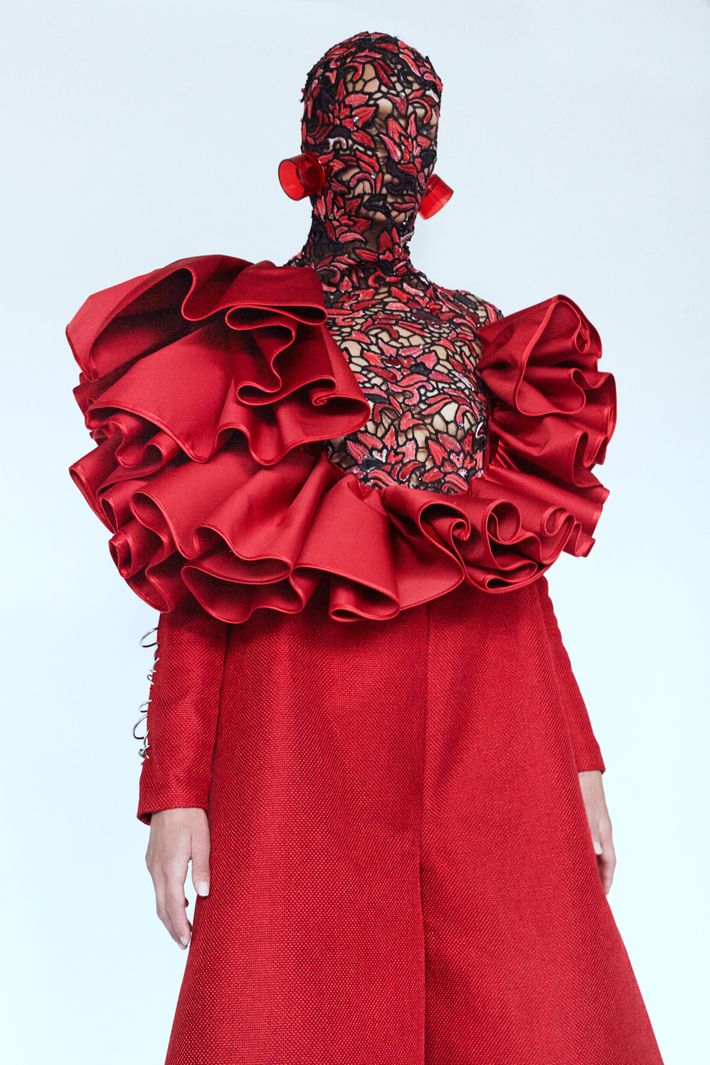 Simone
Dress by Marlou Breuls.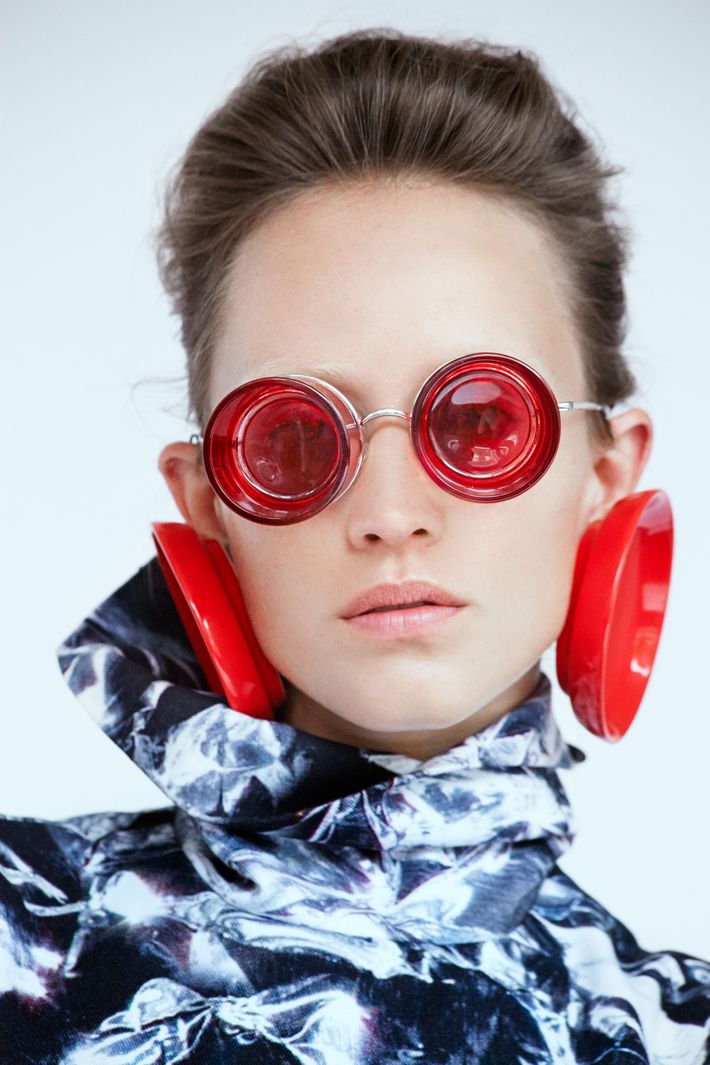 Simone 
Dress by Maison the Faux.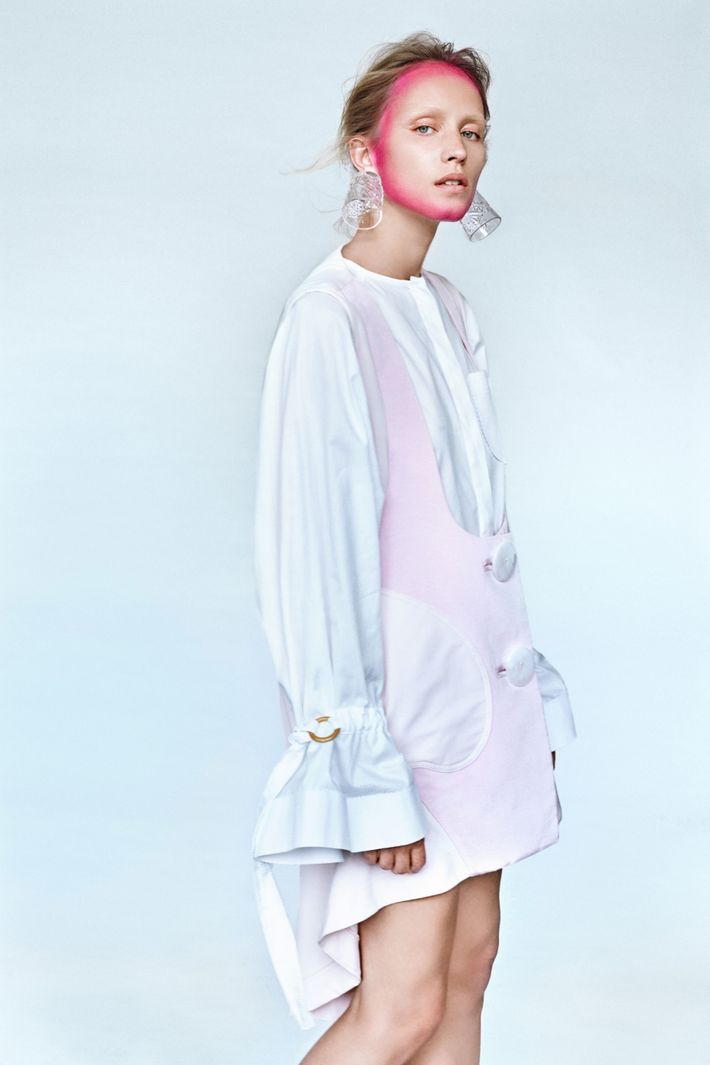 Simone 
Wearing Schueller de Waal.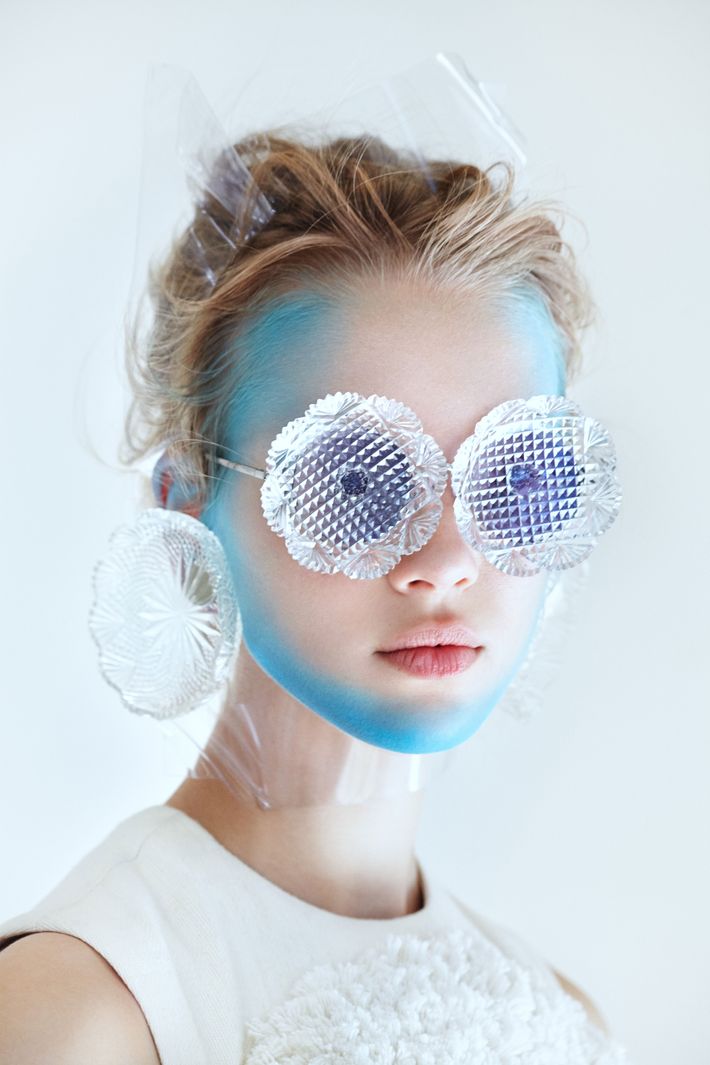 Lieke
Top by Karim Adduchi.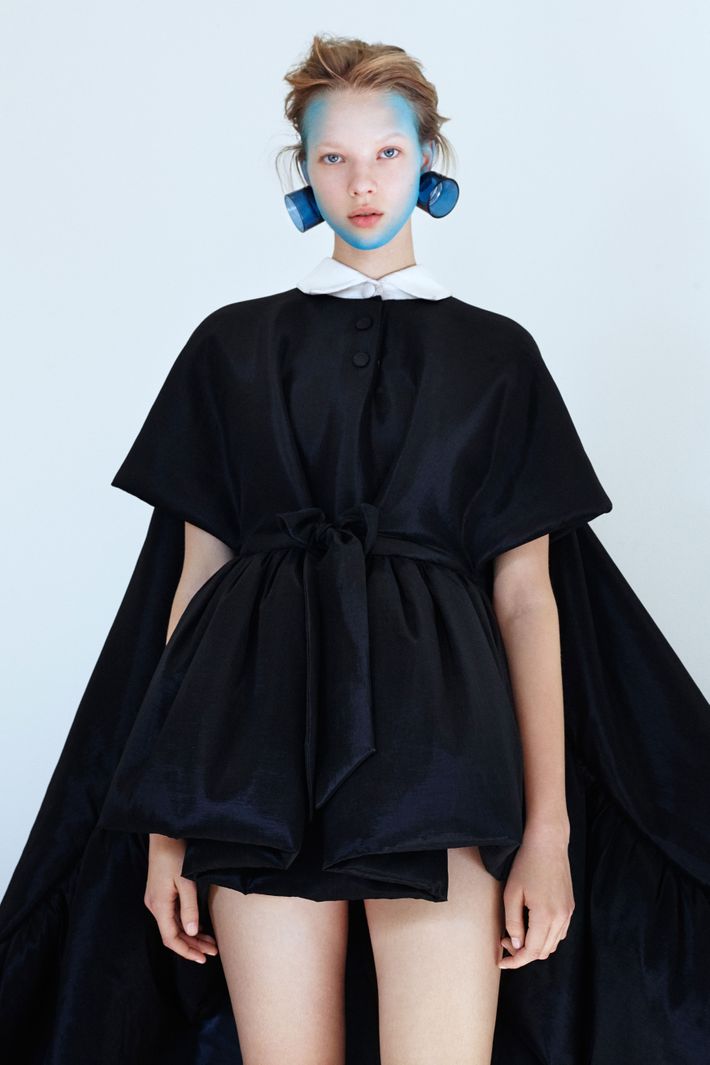 Lieke
Dress by Benchellal.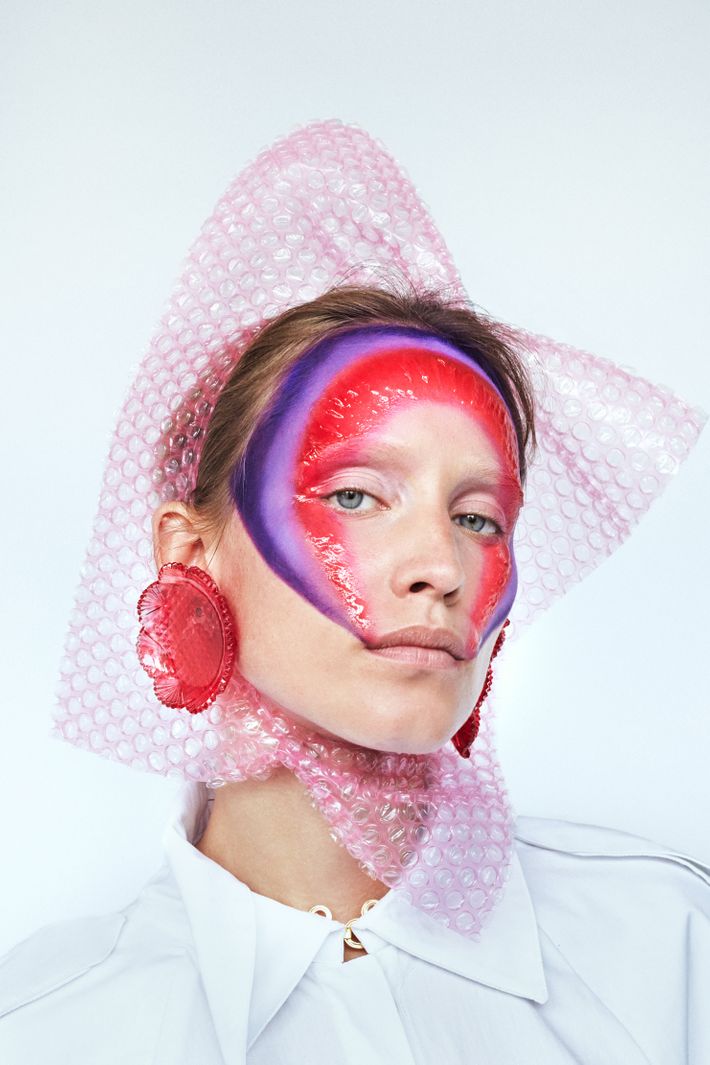 Simone
Blouse by Danial Aitouganov.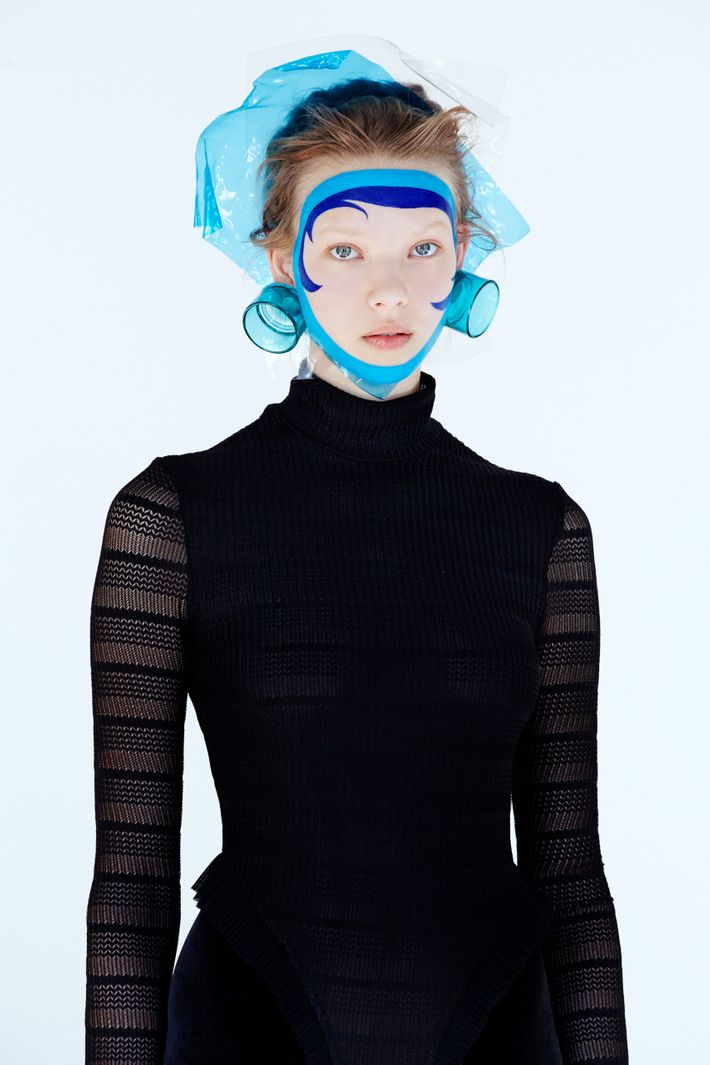 Lieke
Bodysuit by Tess van Zalinge.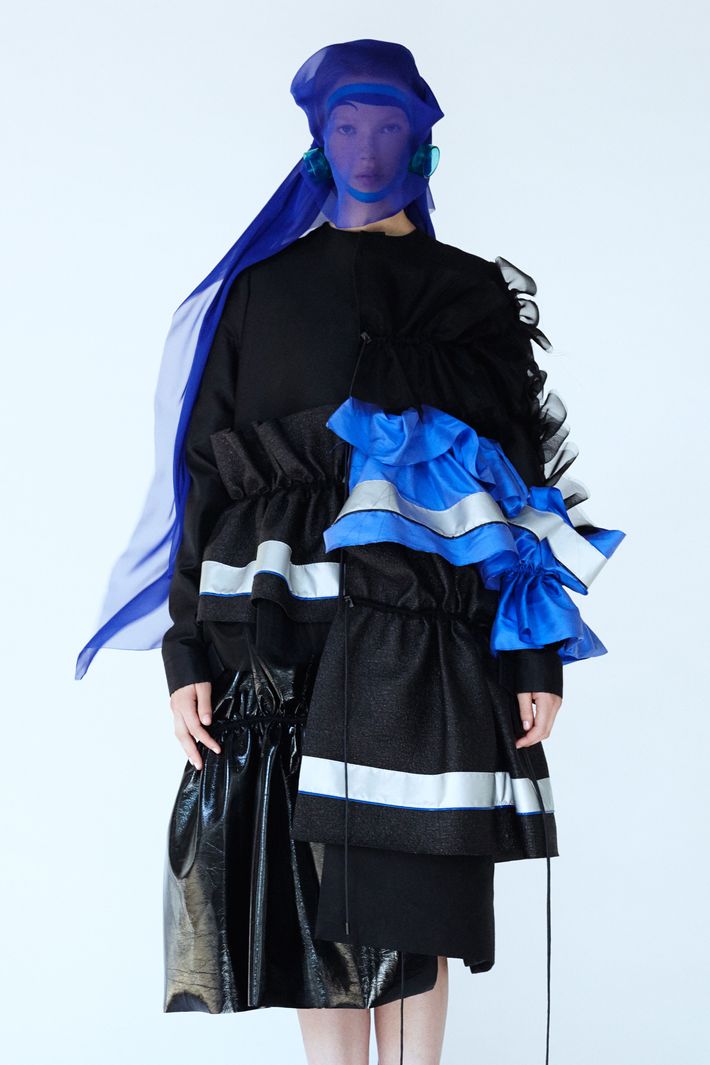 Lieke 
Coat by Ailene van Elmpt.