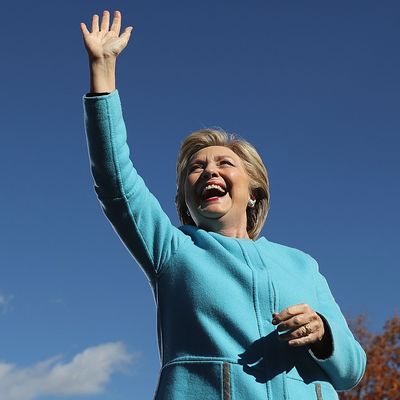 Elizabeth Warren (left) and Hillary Clinton (right) at a New Hampshire rally.
Photo: Justin Sullivan/Getty Images
Senator Elizabeth Warren spoke out on behalf of "nasty women" at a Monday rally for Hillary Clinton in New Hampshire. Responding to Donald Trump's comment that Clinton is "such a nasty woman," the Democratic senator from Massachusetts warned that "nasty women" vote.
"Get this, Donald — nasty women are tough. Nasty women are smart. And nasty women vote," Warren said. "And on November 8, we nasty women are going to march our nasty feet to cast our nasty votes to get you out of our lives forever."