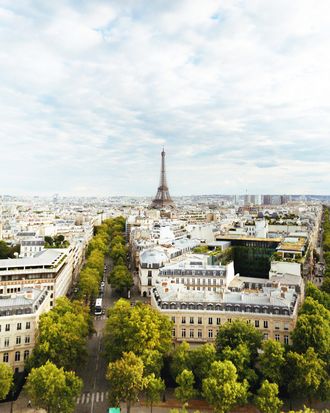 Faulstich's wide-angle photos give viewers a whole new look at Paris.
Photo: Emily Faulstich
Weekend With is an ongoing Instagram series that features people we like photographing places we'd like to be. Follow @thecut on Instagram to join in, and tag your photos with #weekendwith when you travel somewhere new.
Considering it's only about 20 minutes away by train, Versailles should be on the itinerary of any visitor to the City of Light — even if it's only for the chandeliers! Photographer, designer, and illustrator Emily Faulstich shared her photos of both Versailles and Paris and had this to say about her visit:

"I walked for hours and was sometimes completely on my own — sitting in a garden among tiny daisies where nobody was for miles. I climbed marble staircases, imagining what it was like in the 1700's — powdered wigs and satin dresses — blush and intense formalities — a surreal life."