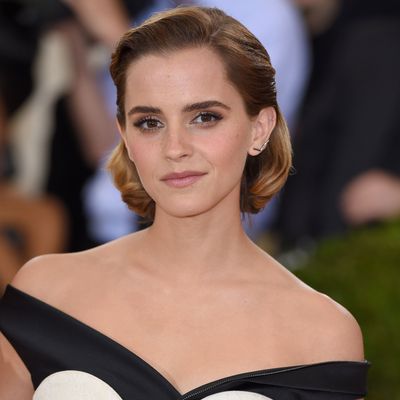 Hermione to the rescue.
Photo: Karwai Tang/WireImage/Getty Images
Emma Watson has saved Hogwarts and ostensibly the world from Voldemort before, but there are limits to even her powers. Unfortunately for us Stateside muggles, Watson is British and ineligible to vote in this presidential election, but that doesn't mean she can't cast a spell on America's women to get them to vote on her behalf. Taking a page from J.K. Rowling's book, Watson has penned a letter on Twitter imploring women to turn out in droves November 8 because "your vote could swing this election." Just, sadly, not her own: "America is my second home. I have friends there that I think of as family. It has been excruciating to sit on the sidelines in the months leading up to this election. Goodness, I wish I could cast a vote." Goodness, we wish Hermione Granger had a charm for this. Now, Watson doesn't say who women should be voting for, but you can safely bet it ain't He Who Must Not Be Named.