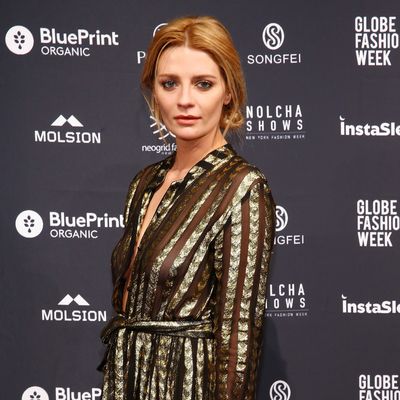 Photo: Brian Ach/Getty Images for Nolcha
A little while ago, we gazed up at the constellations and concluded that Mischa Barton was poised for a comeback. As our own Allie Jones suggested, the erstwhile O.C. star was just "one cable TV show away from becoming Minka Kelly." Close! As it turns out, she was actually one cable TV show away from becoming Top Gear–era Matt LeBlanc.
According to Entertainment Weekly, Cooper will be a co-host of Joyride, the Esquire Network's new car show, in which she and co-hosts T-Pain, Oliver Trevena, and race-car-driver Brian Vickers team up to test-drive cool cars and see which is the best car of all time. Barton's credentials? She's a "screen siren" (according to the trailer) who apparently collects vintage Cadillacs. Also, lest we forget, Marissa Cooper had a fine road-safety record until the one time Ryan was driving. It's going to be fine!