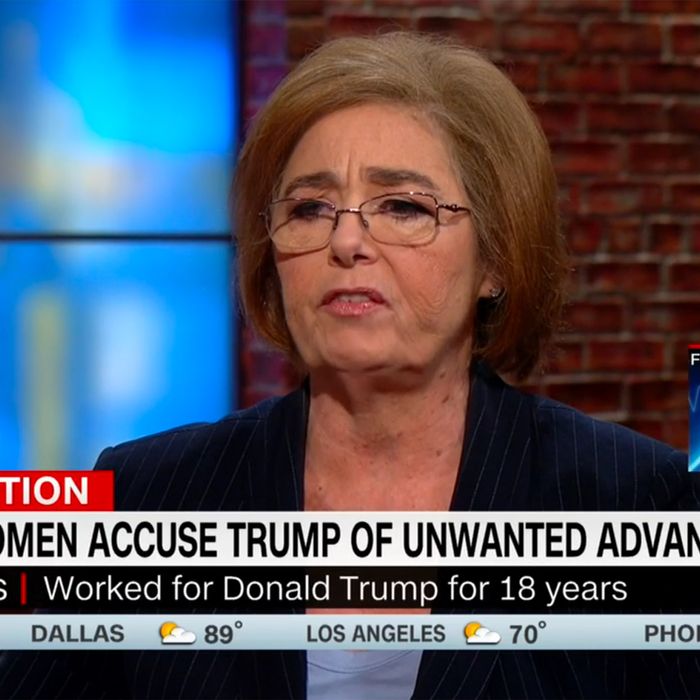 A People magazine writer, a former Miss USA contestant, a Trump Tower receptionist, and several other women have recently come forward to share allegations of sexual assault — including unwanted groping and kissing — by Donald Trump. While Trump took to Twitter to deny the claims, a former executive of his steadfastly says she believes them.

Barbara Res — who worked for Trump for 18 years and served as the executive vice-president and senior vice-president of the Trump Organization — has previously told reporters that Trump is sexist, pointing to a time she says he stated "men are better than women." And in a new interview with Alisyn Camerota on CNN's New Day, she commented on the newest round of Trump's sexual-assault allegations, calling him a "blatant sexist" and pointing to his history of speaking openly about his womanizing.

"I saw him be aggressive in business and throw his weight around and the fact that he had power. I think that sexual assault, sexual harassment, are really about the abuse of power: 'I can do this to you because I am who I am,'" Res said. "I do think that it went to his head. So much else went to his head that it does make sense to me that he would do something like that."
Watch the full interview here.