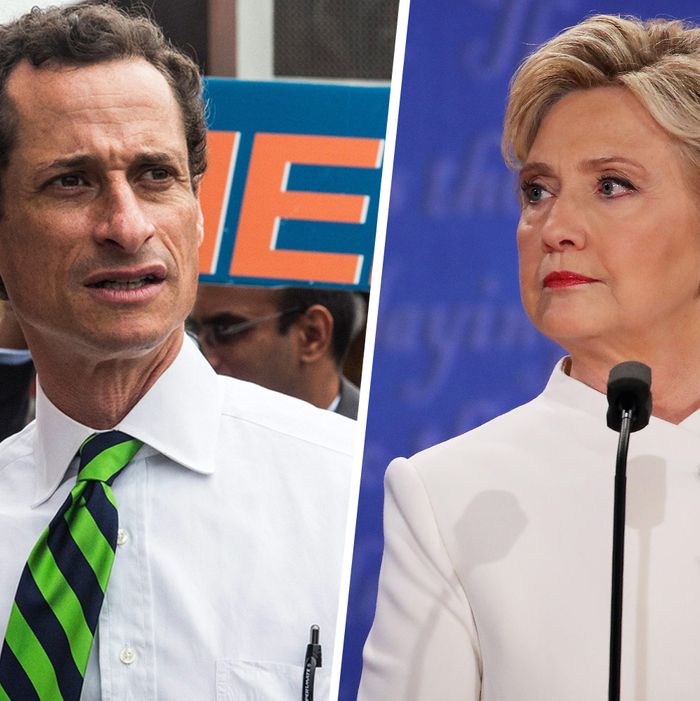 On Friday afternoon, FBI director James Comey announced that the bureau had "learned of the existence of emails" it didn't review during its investigation into Hillary Clinton's server and would "allow investigators to review these emails to determine whether they contain classified information." And very shortly afterwards on Friday afternoon, it was revealed that said emails had turned up while combing through Huma Abedin and Anthony Weiner's electronic devices — devices that were seized by the FBI while investigating Weiner following reports that he sexted with a 15-year-old girl.

This is Weiner's fourth sexting scandal, and while prior incidents brought down his political career and his marriage, it is the first time his dick pics might affect a presidential election. (Such ambition!) It's a situation too outrageous for even a Veep episode, and Twitter responded as such.
Ten more days, everybody.