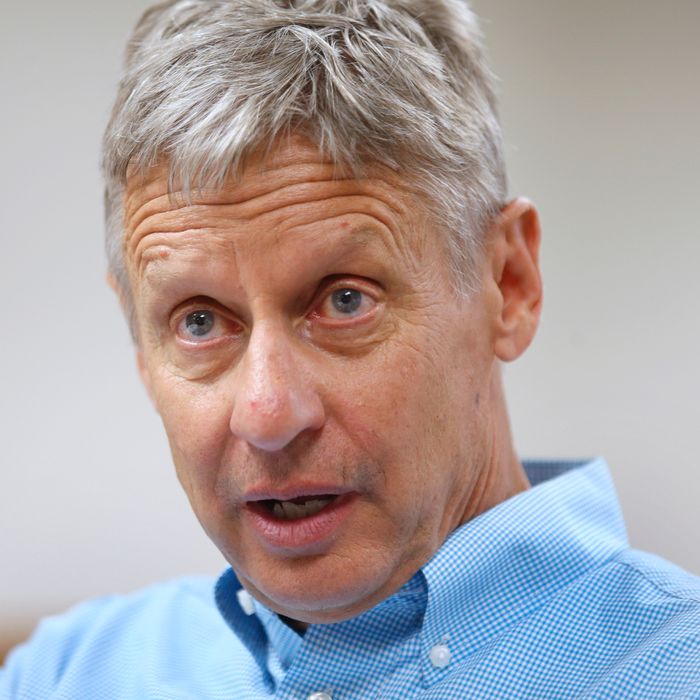 Photo: George Frey/Getty Images
In the past couple of days, several women have come forward with sexual-assault allegations against Republican presidential candidate Donald Trump. His opponent Hillary Clinton's campaign responded with a statement that called the accusations "disturbing," adding that it "sadly fits everything we know about the way Donald Trump has treated women." And even Libertarian candidate Gary Johnson (née WeedLover420) has felt it necessary to speak out about the issue.

In an email sent on Wednesday night, Johnson — or, rather, a member of his campaign staff, perhaps even Melissa Joan Hart herself — wrote that he was releasing a statement "re: allegations of inappropriate behavior by Donald Trump towards" … "mowmen." Who???
Aw, Gary, c'mon. Mowmen?! Spell-check, my man.