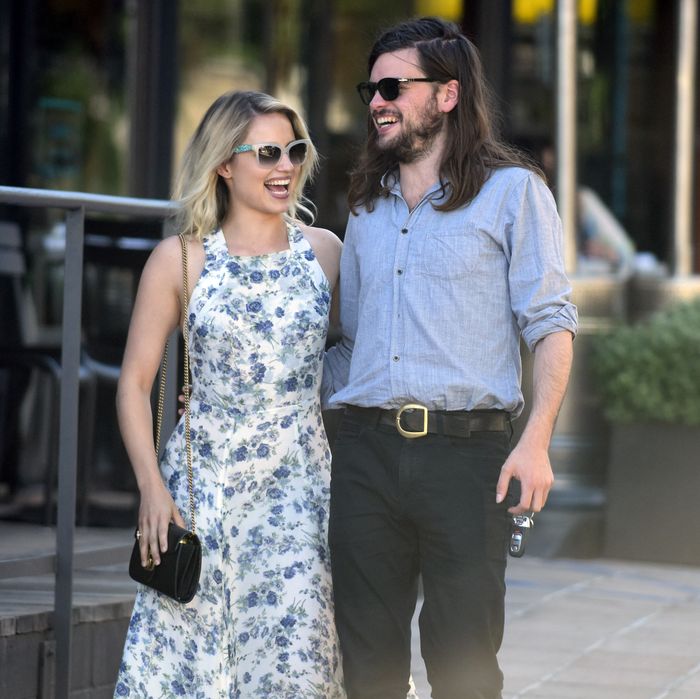 Photo: Splash News/Splash News
Glee's Dianna Agron and Mumford & Sons' banjoist Winston Marshall were joined in holy, beardy matrimony Saturday in Morocco. As per US Weekly, it was a destination wedding, which is a great way to keep your wedding headcount low.
The two were first seen together in July of 2015, and Marshall popped the question last December. Was it a coincidence that Mumford & Sons released their decidedly banjo-free Wilder Mind in May 2015? Did laying down his banjo — in fact, declaring to Vulture, "Fuck the banjo!" in 2014 — open up Marshall's heart and mind to the possibilities of true love? Did it?

Let us all lay down our banjos and find out.