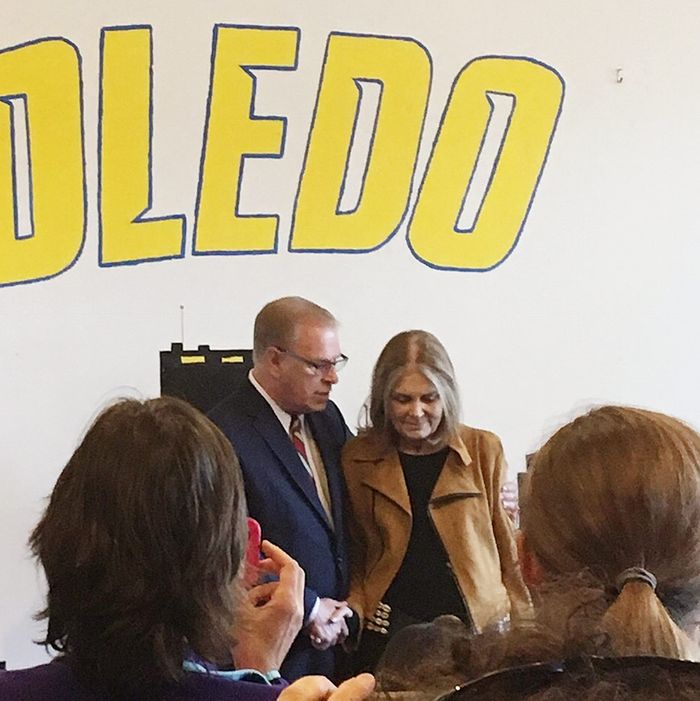 Gloria in her hometown of Toledo, supporting her friend Ted Strickland in his senatorial race.
Photo: Courtesy of Gloria Steinem
Weekend With is an ongoing Instagram series that features people we like photographing places we'd like to be. Follow @thecut on Instagram to join in, and tag your photos with #weekendwith when you travel somewhere new.
It seems appropriate that Gloria Steinem, feminist activist and writer, took over the Cut's Instagram the same weekend as the second presidential debate. Steinem is traveling through the Midwest for her paperback book tour for My Life on the Road and campaigning for Hillary Clinton in critical states. Here's what the road looks like through her camera lens.