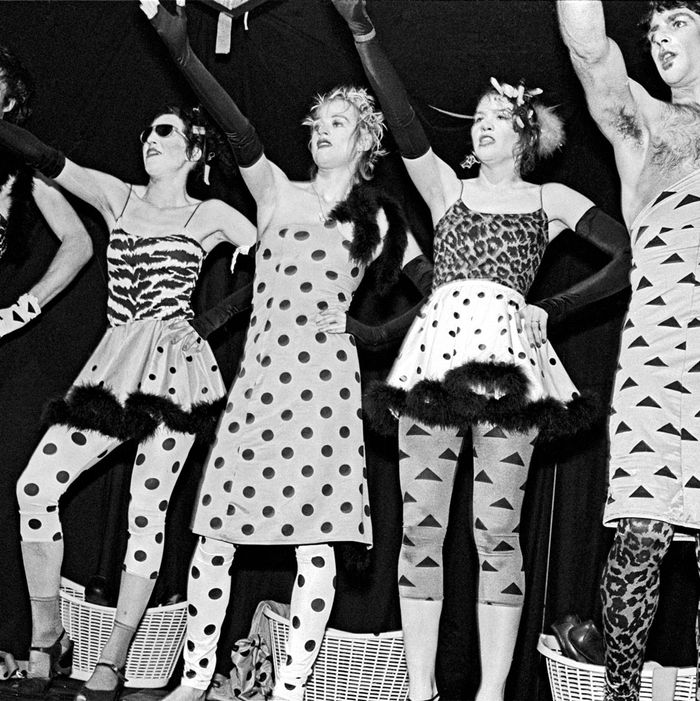 Models wearing Betsey Johnson at the Mudd Club, 1979.
Photo: Allan Tannenbaum/Polaris Images
In New York in the 1970s, the photojournalist and author Allan Tannenbaum rented a room in a communal Fort Greene brownstone for $45 a month (there was a darkroom on the top floor). He worked as a bartender and taxi driver and motorcycled to Soho while looking for work as a photographer, until one day in Ken's Broome Street bar when he noticed the SoHo Weekly News on the bar's cigarette machine. He interviewed with the paper a few weeks later and became its photo editor and chief photographer.
Tannenbaum's photographs are now iconic of the era (example: one portrait of John Lennon and Yoko Ono, taken ten days before Lennon's murder). "I would hang around West Broadway and Spring Street on a Saturday or go to Central Park, Washington Square Park," Tannenbaum says. "It was such a dynamic, interesting, groundbreaking scene."
His fourth book, Grit and Glamour: The Street Style, High Fashion, and Legendary Music of the 1970s, out this week, showcases the fashions within every aspect of New York in the '70s, including nightlife at the Mudd Club, street style, and the music scene. Debbie Harry wrote the book's foreword.
The collection shows changing styles of the era, like women in clunky shoes and floppy hats, men in plaid suits, and everyone wearing so much polyester. Fittingly, Tannenbaum's photographs inspired the costumes for American Hustle. The photographer remembers East Village gangs, congo players at Bethesda Fountain in Central Park, and punk looks that started with the Ramones. Then came Betsey Johnson, disco styles, and Space Age looks like jumpsuits, miniskirts, and futuristic geometric patterns.
"I'm overcome with waves of nostalgia looking at these pictures, just the feeling of the time," Tannenbaum, now 71, says. "I was young and I loved New York." He eventually became an award-winning international photojournalist working in places like South Africa, Burma, and the Middle East.
Click ahead to preview the book.
Photos from Grit and Glamour: The Street Style, High Fashion, and Legendary Music of the 1970s, published by Insight Editions. © 2016 Allan Tannenbaum / Polaris Images. All rights reserved.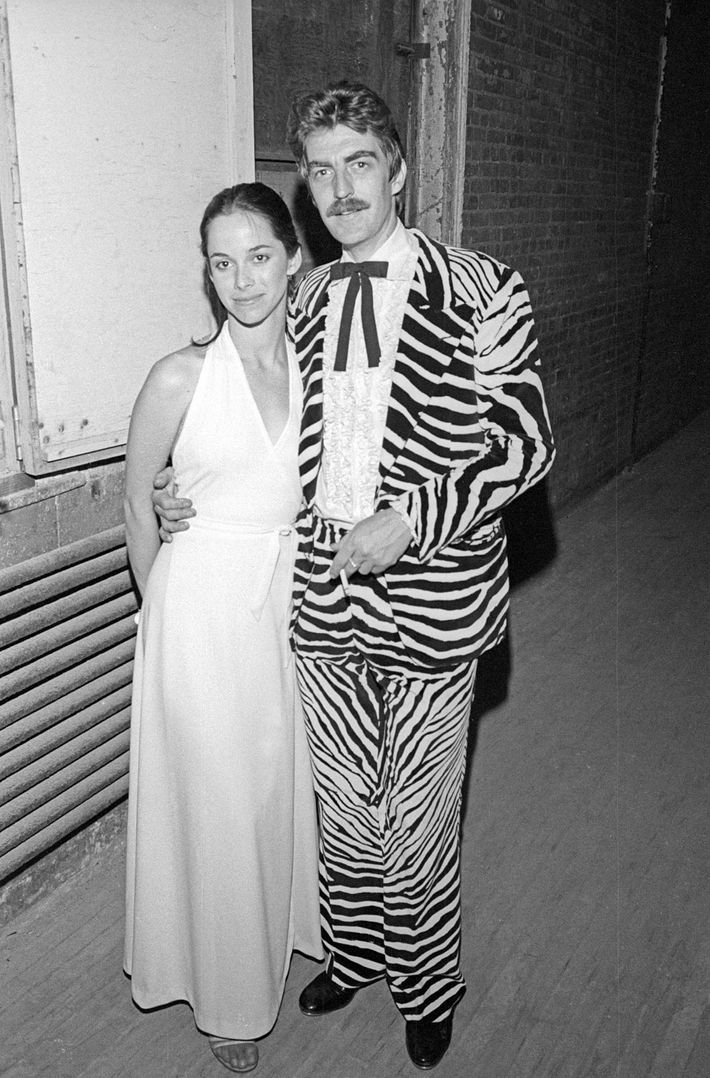 Artist Frosty Myers, in a zebra-pattern suit, with his wife Debora at the PS1 Prom in 1976.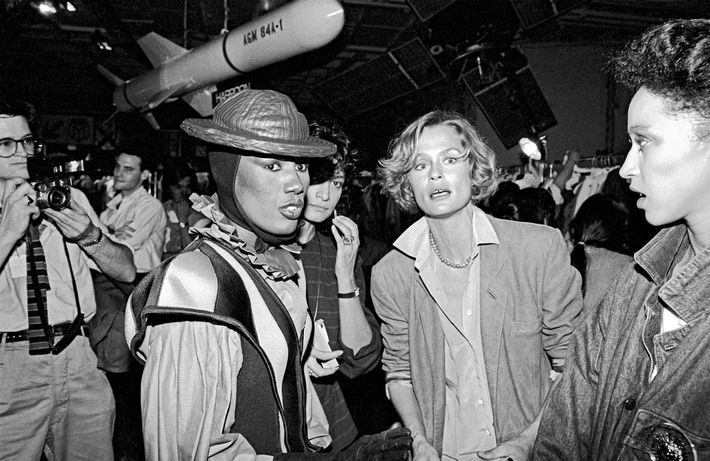 Grace Jones with models Lauren Hutton and Pat Cleveland at the Issey Miyake spring collection fashion show at the USS Intrepid Air and Space Museum in 1982.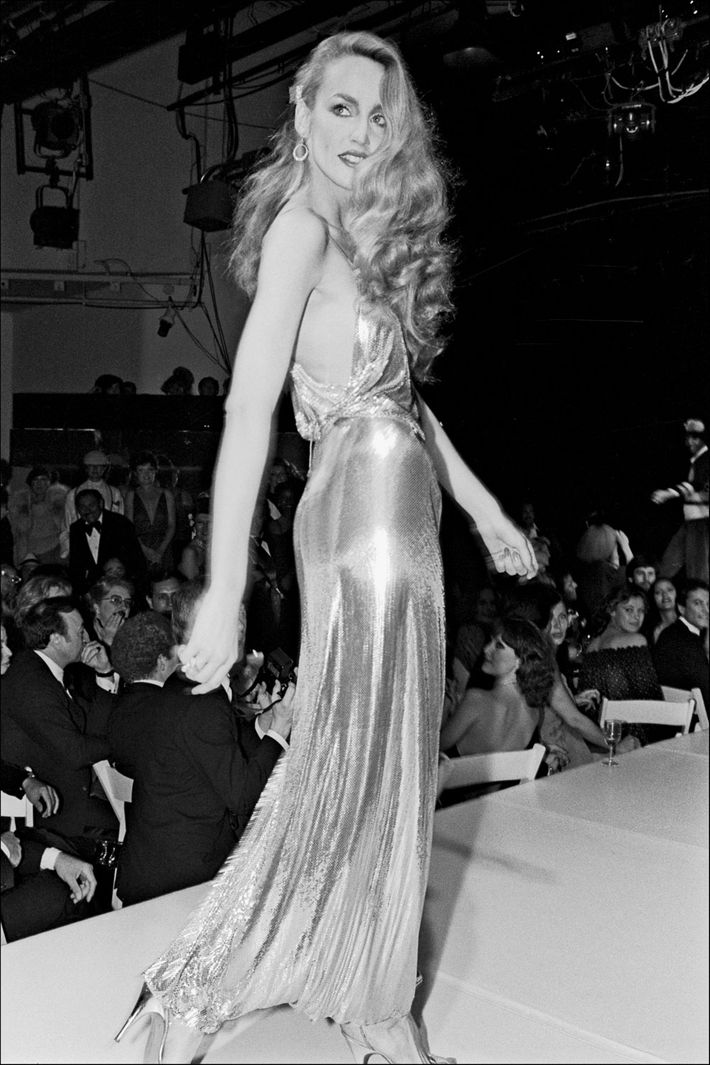 Jerry Hall models in the Fashion Makers show at Studio 54 in 1978.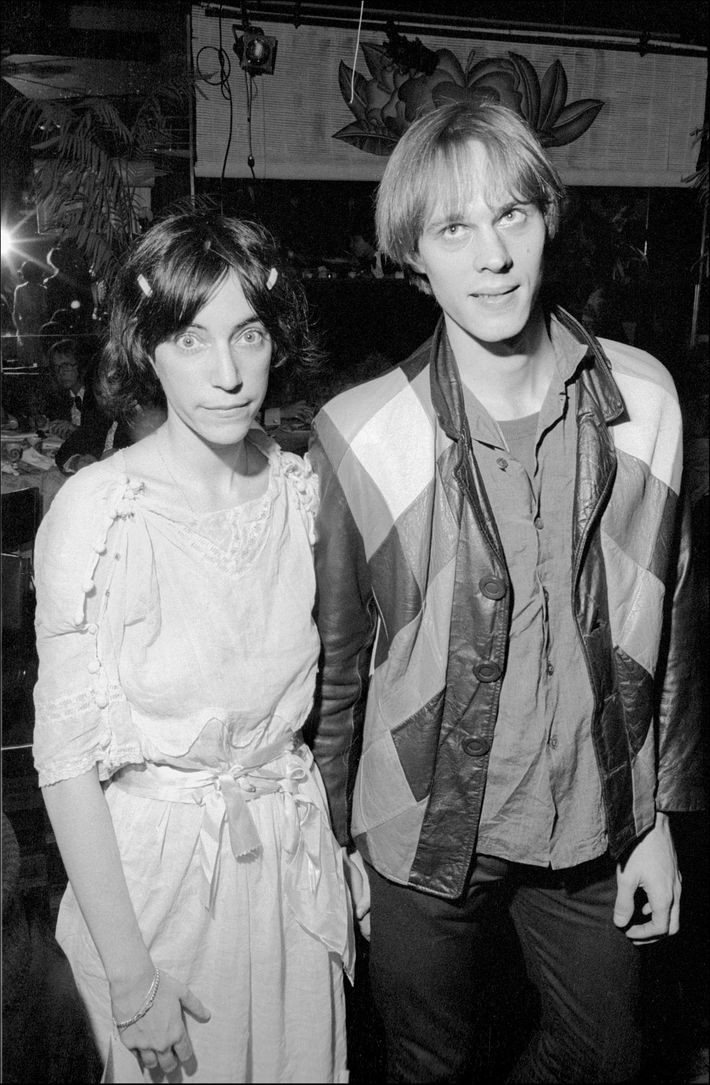 Patti Smith and Tom Verlaine at a birthday party for Frank Zappa in 1974.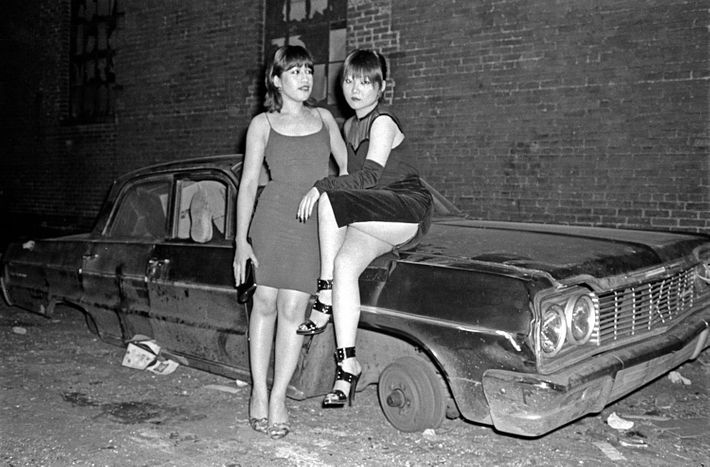 Punk scene makers Sylvia Morales and Anya Phillips in the empty Bowery lot next to CBGB, 1977.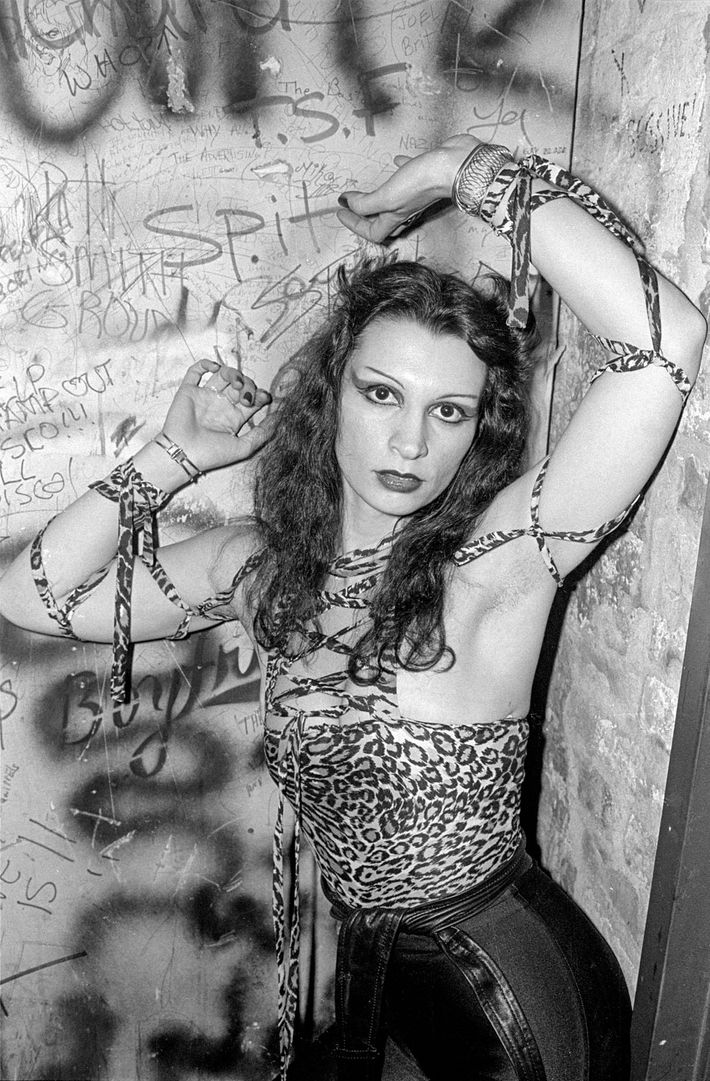 Designer Natasha Adonzio shows off her clothes backstage at CBGB, where she was a regular, 1977.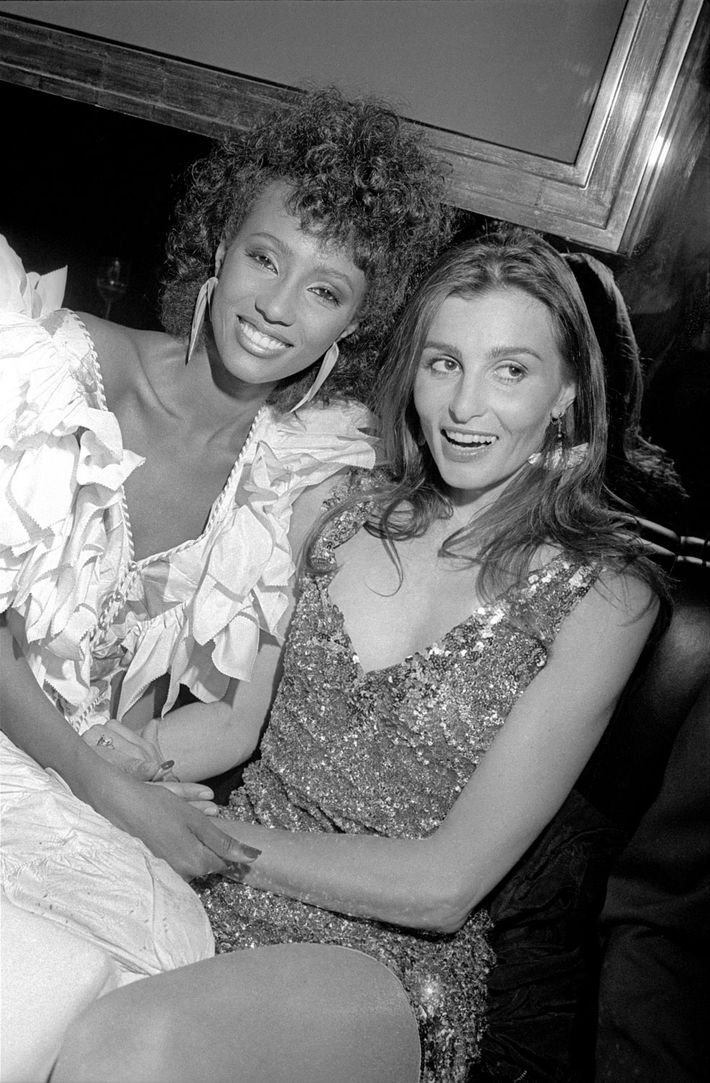 Model Appolonia von Ravenstein (right) at a party for model Iman (left) in 1981.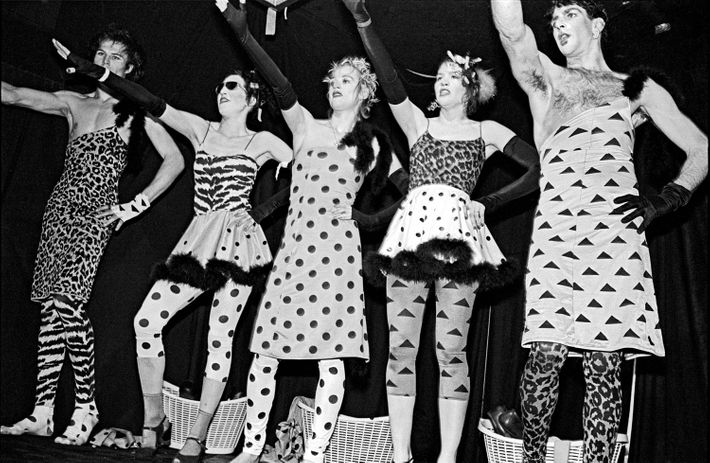 Models wearing Betsey Johnson creations walk the runway at the SoHo Designers fashion show at the Mudd Club in 1979.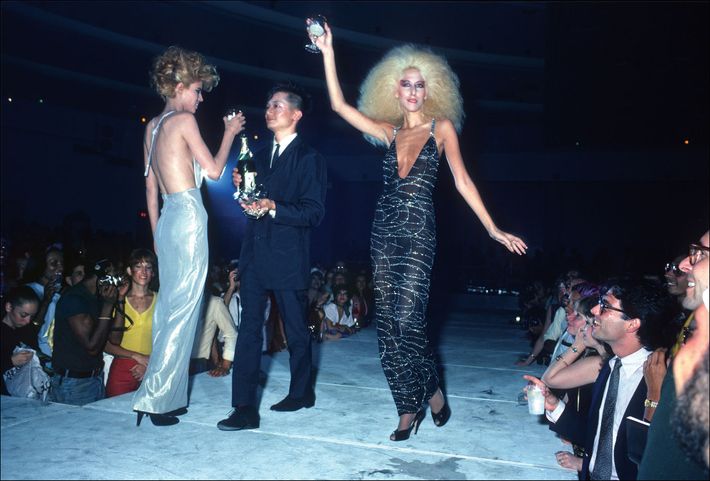 Models Lucile Reader, Benjamin Liu, and Jenna Torres from the new wave agency La Rocka on the runway at Bond International Casino in Times Square in 1980. The women wear fashions designed by Charles James, America's first couturier.