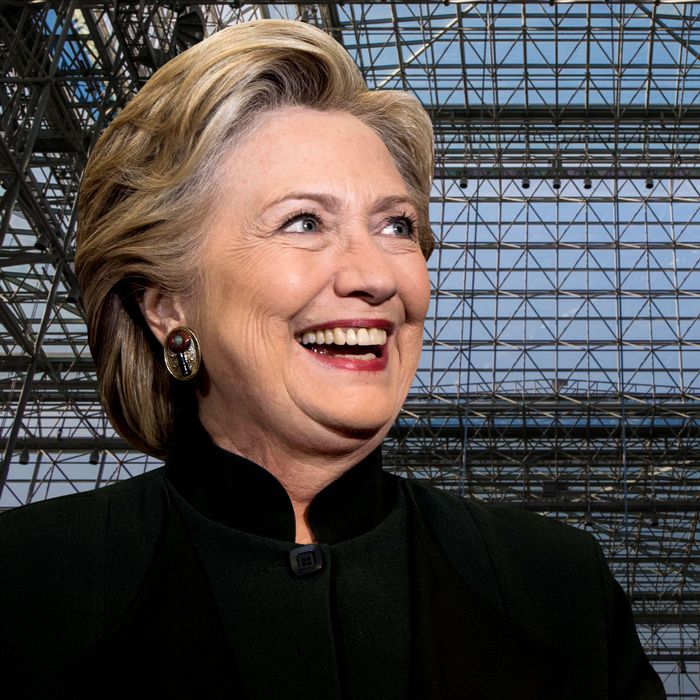 Hillary Smash!
Photo: George Rose/Getty Images
Hillary Clinton has spent her whole damn career breaking through glass ceilings, and in 2008 she called the presidency the, "highest, hardest glass ceiling" of them all. So when her staff announced she'd host her election-night party at the Jacob K. Javits Center in New York, it made sense. According to Politico, her campaign sent out a round emails telling lawmakers to "save the date" for the festivities. And oh yeah, here's why:
Twenty bucks says she parachutes in through the roof.