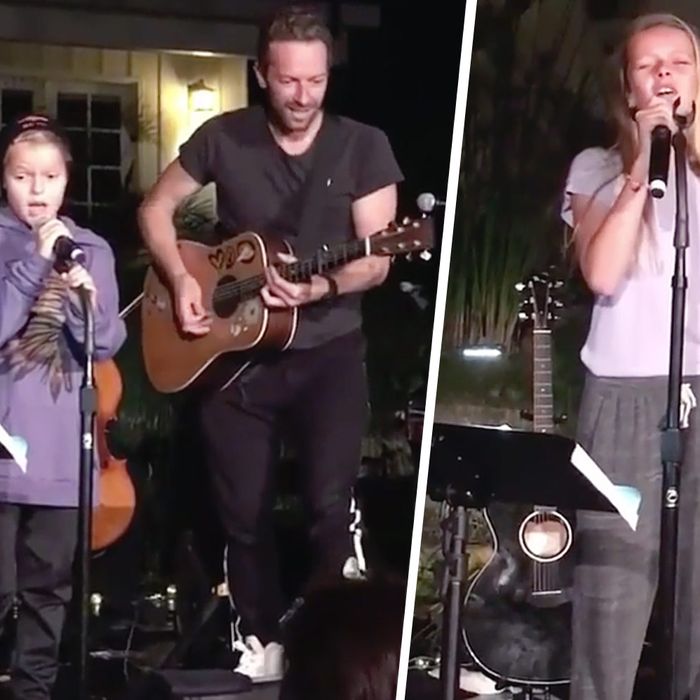 Photo: Courtesy of Instagram/coldplaycolombiaofficial
As far as celebrity children go, Apple and Moses Martin have kept a fairly low profile since their auspicious baby naming announcements. Apart from various updates on what they are and aren't allowed to eat, the personalities of the two Gooplets have remained largely a mystery … until now.

This Sunday, the children of Hollywood's most famously uncoupled couple stepped decisively into the spotlight, delivering two impressive vocal performances at a charity fundraiser at the Malibu Boys and Girls Club. Apple, 12, a dead-ringer for mom Gwyneth, covered Ariana Grande, while Moses, 10, echoed his dad's leading man charm while belting out a track by Stone Temple Pilots.
Will Apple and Moses unseat Willow and Jaden Smith in the precocious showbiz spawn department? Only time will tell.