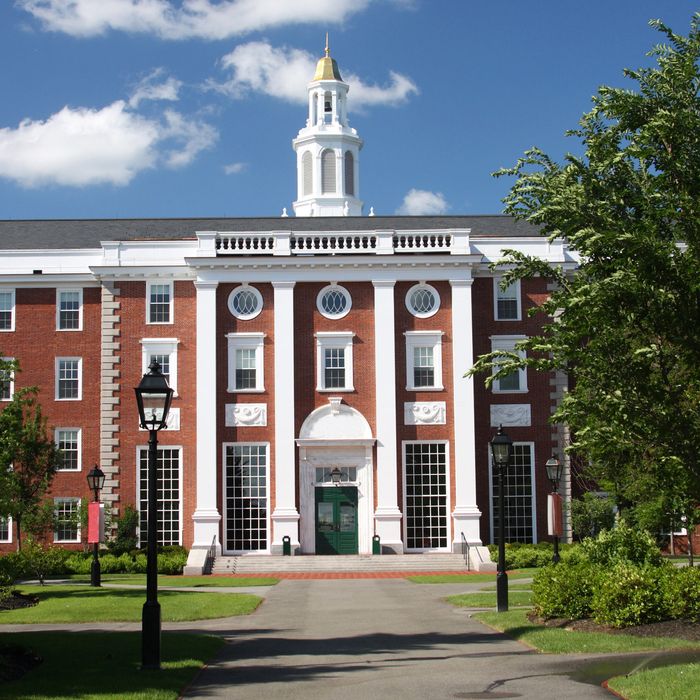 Photo: DenisTangneyJr/Getty Images
In what appears to be a yearly tradition, the 2012 Harvard men's soccer team penned a "scouting report" that assessed the incoming female soccer players in sexually explicit terms, the Harvard Crimson reports.
The report, which was publicly available and searchable on Google Groups until recently, "individually evaluated each female recruit, assigning them numerical scores and writing paragraph-long assessments of the women," using photos of the female soccer players from Facebook and the internet to attach to the assessments, according to the Crimson. In the report, there were references to earlier years — "while some of the scouting report last year was wrong" — pointing to the fact that this was an annual tradition for the soccer team. Here is some of what could be found in the document:
Each woman was assigned a hypothetical sexual "position" in addition to her position on the soccer field.

"She seems relatively simple and probably inexperienced sexually, so I decided missionary would be her preferred position," the author wrote about one woman. "Doggy style," "The Triple Lindy," and "cowgirl" were listed as possible positions for other women.

The report also assigned lewd nicknames and number ratings to each player.
Members of the current men's soccer team at Harvard declined to comment on the matter, though Harvard's director of athletics Robert L. Scalise, after seeing the document for the first time, said, "Any time a member of our community says things about other people who are in our community that are disparaging, it takes away from the potential for creating the kind of learning environment that we'd like to have here at Harvard. It's very disappointing and disturbing that people are doing this."