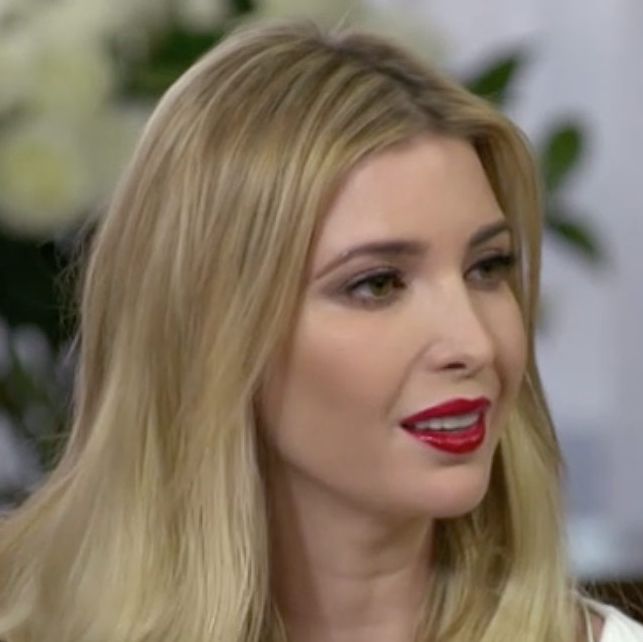 Ivanka Trump on Good Morning America.
Photo: Courtesy of ABC/GMA
Ivanka Trump tiptoed around a question about how she'd like to respond to the many women boycotting her clothing line with the #GrabYourWallet hashtag, by saying she's never "politicized" her brand. Huh.
Good Morning America anchor George Stephanopoulos sat down with most of the Trump family — Donald and Melania, as well as Ivanka and her siblings Donald Jr., Eric, and Tiffany — to talk about the impact the presidential campaign is having on their brand. After Donald insisted that the Trump brand is "hotter than it's ever been," Stephanopoulos asked Ivanka what she'd like to say to the women boycotting her clothing line.
"Well, the beauty of America is people can do what they like, but I prefer to talk to the millions, tens of millions of American women who are inspired by the brand and the message that I've created," Ivanka said.
She went on to say that her "advocacy of women" started long before the presidential campaign began. "I never politicized that message," Ivanka added. "People who are seeking to politicize it because they may disagree with the politics of my father, there's nothing I can do to change that."