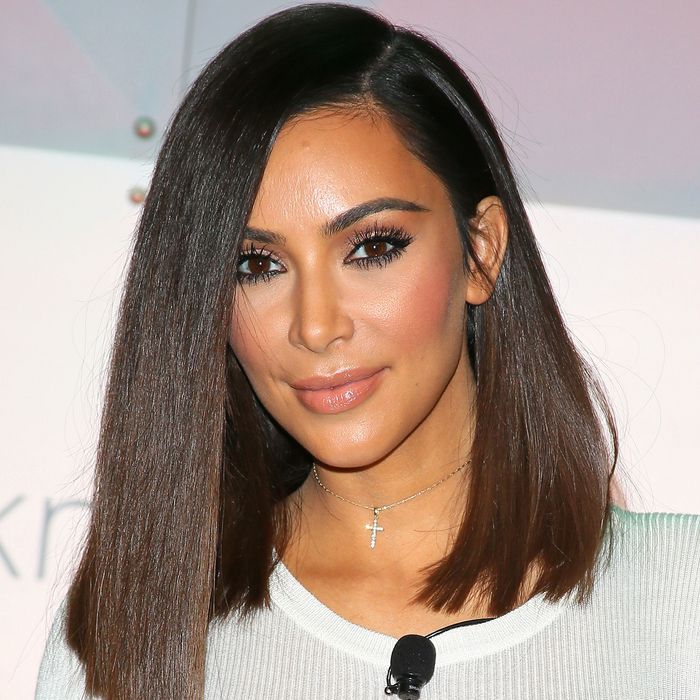 Kim Kardashian.
Photo: JB Lacroix/Getty Images
Kim Kardashian reportedly agrees with Paris police and other critics that her social-media presence made her an easy target for the robbers who held her up at gunpoint on Monday, and will no longer be displaying her personal wealth as a result, according to TMZ.
Kardashian has always been very open about her personal life, including her wealth, with social-media posts detailing her expensive jewelry (including the $4.5 million ring that was stolen during the robbery), private-jet flights, and Balmain attire. The robbery in Paris, however, was life-changing for the reality star, Us Weekly reports. She now knows that she isn't invincible, and is therefore putting her safety first.
"She realizes she was living in a bubble doing what she was doing," a source told Us Weekly. "She loved flaunting her wealth and being so public. She felt safe and never really thought about her vulnerability. Now she knows she was so naive. Everything has to change going forward."
Kardashian is currently taking a month off of work, and will be scaling back on social media after her break. The reality star is reportedly telling people close to her that "material things mean nothing. It's not all about the money. It's not worth it," according to TMZ.
Meanwhile, E! News reports that Kardashian is struggling with the fact that so many people are questioning whether her robbery actually took place. "It's crazy to her that people, even for a second, think she is fabricating this story," a source told E! News. "She feels like no one understands her and what she been through."