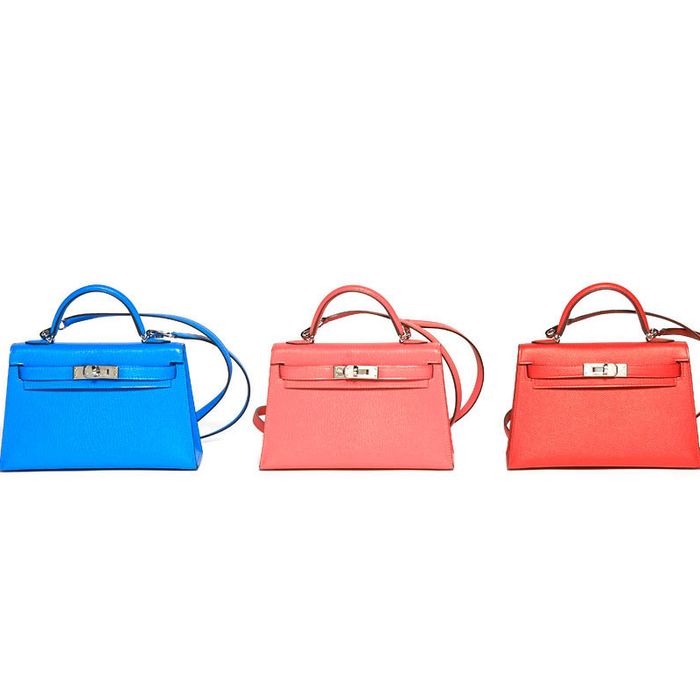 Despite the fact that Hermès makes plenty of elegant handbags, only two bags really come to mind the minute you mention the brand: the Birkin and the Kelly. They're the ones that make the sanest of shoppers go crazy, whether it's waiting for years on end to buy one or going to extreme lengths to preserve them. And that's not even counting the hardcore fans who like to amass every minute variation in color and size.
If you count yourself among those who obsess over each new addition to the Hermès family, here comes the latest version of the Kelly, called the Kelly Mini II collection. It's smaller than the classic style, though not so absurdly tiny that you can't use it — they measured the interior to accommodate up to the largest of cell phones. Meant to be worn casually slung across the body, it's precisely the bag to use when you absolutely can't put down that damn phone.
Hermès Kelly Mini II bag, $8,150, Hermès locations
If you buy something through our links, New York may earn an affiliate commission.