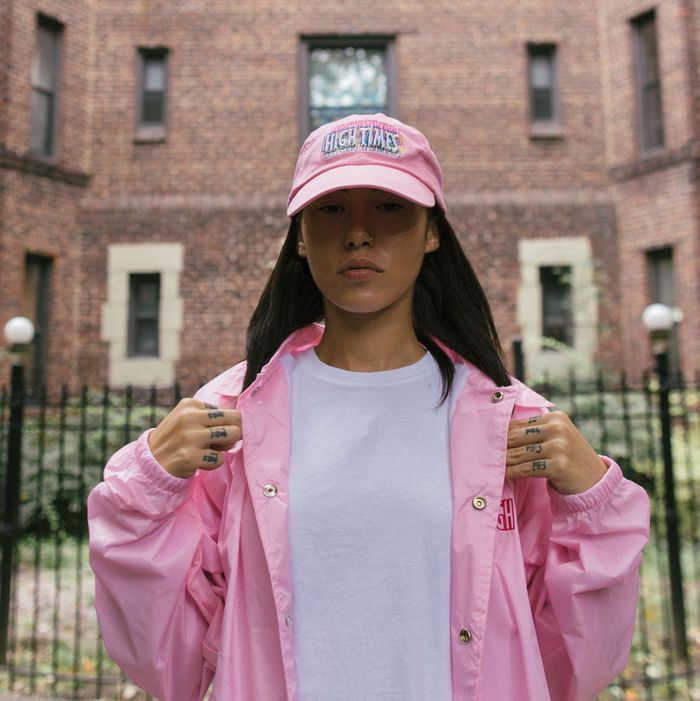 Photo: Courtesy of High Times
Blame it on Vetements but we're currently living in a time when merch reigns supreme. You only need to look at the street-style bunch to see evidence of this trend. Whether it's a T-shirt that reads "Pink as Fuck" (merch from an all-pink restaurant), a Yeezus tee (more traditional merch), or a top that's an ode to Elton John and Billy Joel (vintage merch), it's all about showing off your pop-culture interests.
Which is why it was only a matter of time that High Times got into the game. They just released a capsule collection called Reefer Madness and it has everything that you would need to bait a street-style photographer. Millennial-pink dad-hat with matching jacket? Check. Vetements-meets-DHL T-shirt? Check. From lighters to tees to logo bomber jackets, it's possibly the most brilliant, timely collection to drop in ages. Scroll down to see the rest of the merch.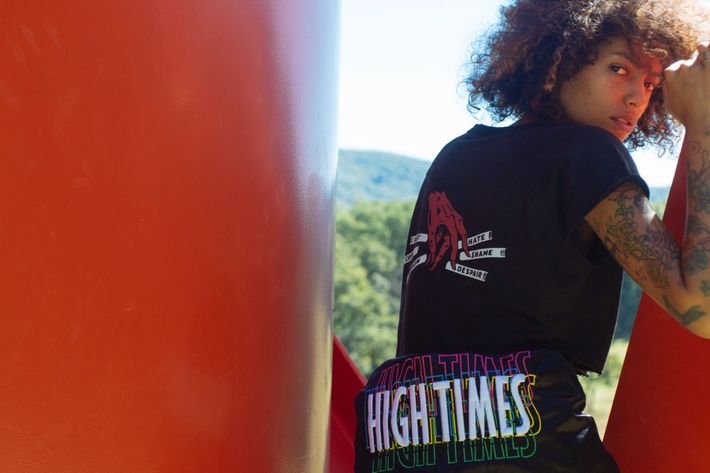 Unleashed Passions T-shirt, $45; Infamous logo satin jacket, $120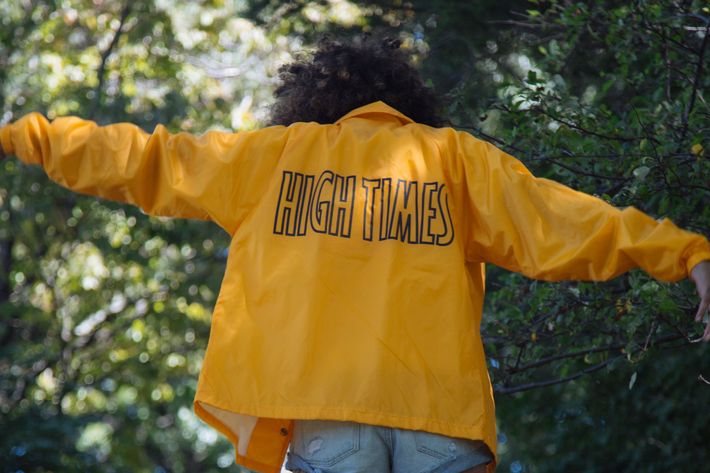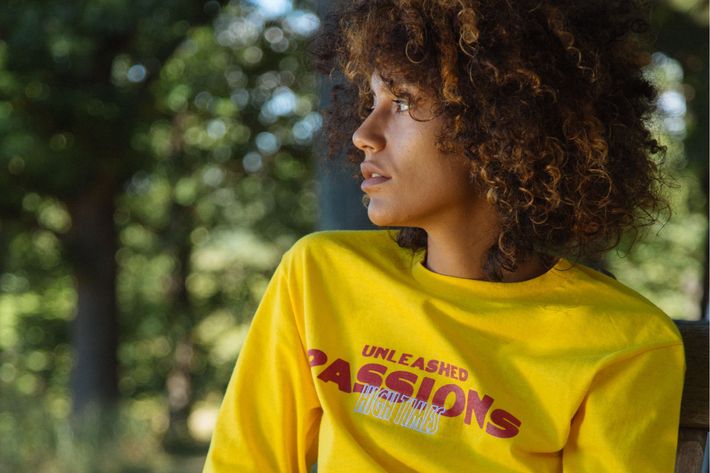 Unleashed Passions T-shirt, $45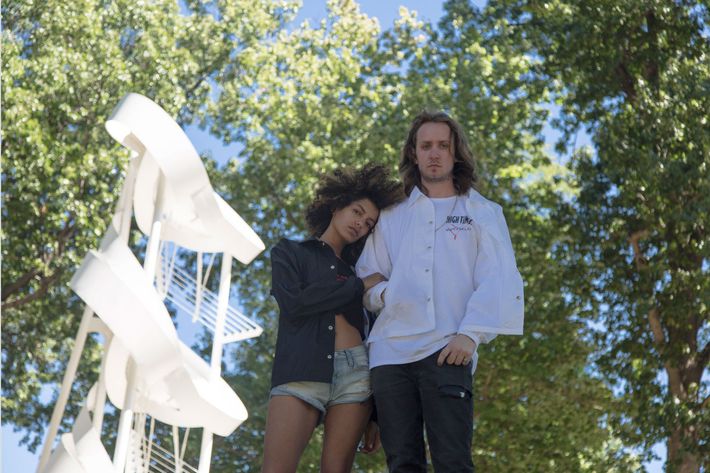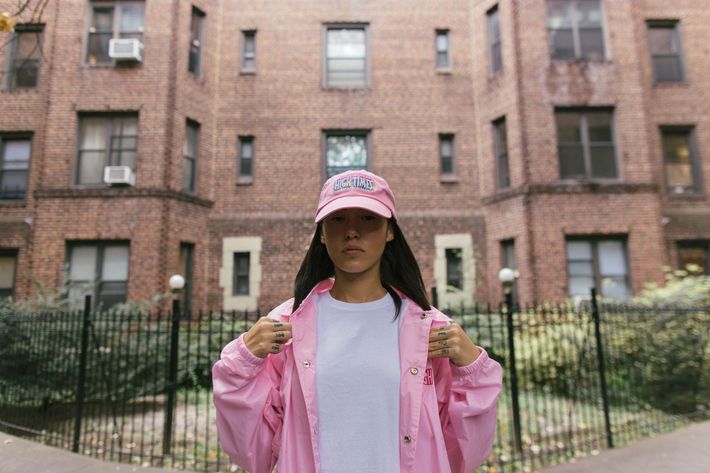 Infamous High Times logo cap, $42; Logo Coach's jacket, $69
If you buy something through our links, New York may earn an affiliate commission.