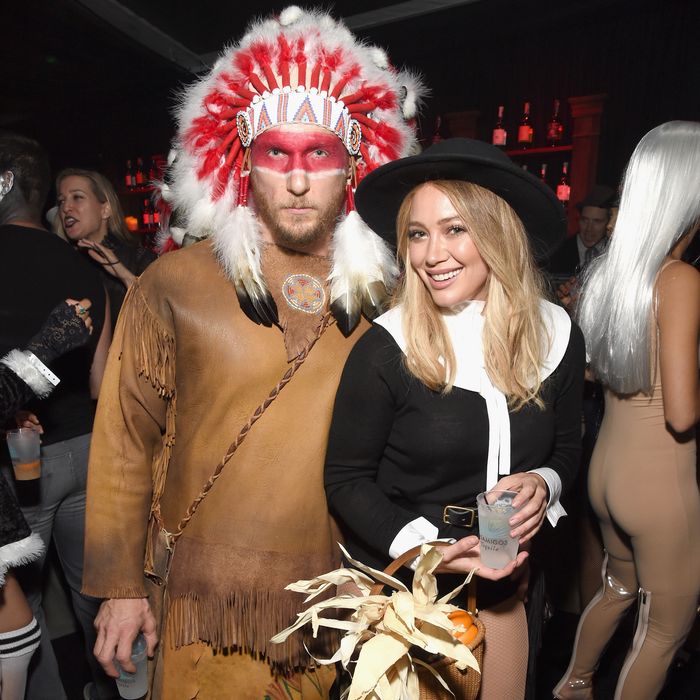 How is this still a thing?
Photo: Michael Kovac/Getty Images for Casamigos Tequi
If you joined a betting pool at work last week that at least one celebrity would attend Halloween festivities wearing a culturally insensitive costume, congratulations! You won. Hilary Duff and her boyfriend, personal trainer Jason Walsh, put together a couples costume… as a sexy Thanksgiving pilgrim and Native American chief, complete with a feather headdress and face paint. Duff also posed for photos with Alisa Libel in a matching sexy pilgrim outfit. It's an especially poorly timed choice given the ongoing protests over the Dakota Access Pipeline, which have grown increasingly contentious.
If Duff and Walsh need any tips on how to apologize, they can look to Chris Hemsworth's recent Instagram post showing his support for the DAPL protests, alongside Thor: Ragnarok director Taika Waititi.

As opposed to this:

And this, for good measure: