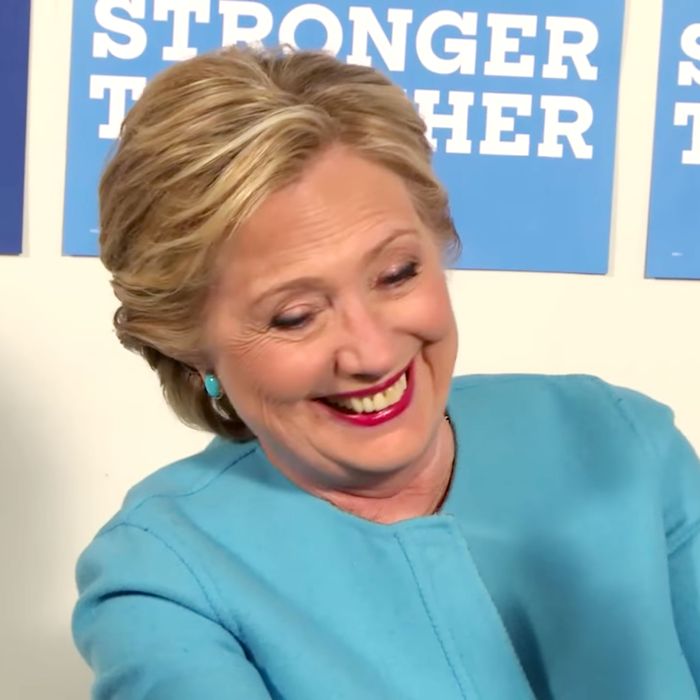 Hillary Clinton on The Breakfast Club Wednesday morning.
Photo: Courtesy of YouTube/Breakfast Club Power 105.1 FM
Hillary Clinton kicked off her 69th birthday with an appearance on 105.1 FM's The Breakfast Club where, among other things, she announced her plan to hold a national prom — something to "bring everybody together" — and was serenaded by Stevie Wonder.
She also addressed the conspiracy theory that's been floating around since the third presidential debate linking her irrefutably to Death Row Records. And listen, whoever coined this theory, they have a point.
When Breakfast Club co-host Charlamagne Tha God showed her the meme, she burst out laughing. And when asked whether she did, in fact, draw inspiration from Tupac, Snoop Dogg, and Suge Knight, Clinton replied, "I think Death Row and a lot of other fashion sources have influenced my look, don't you?" No wonder she finally caught on with millennials.