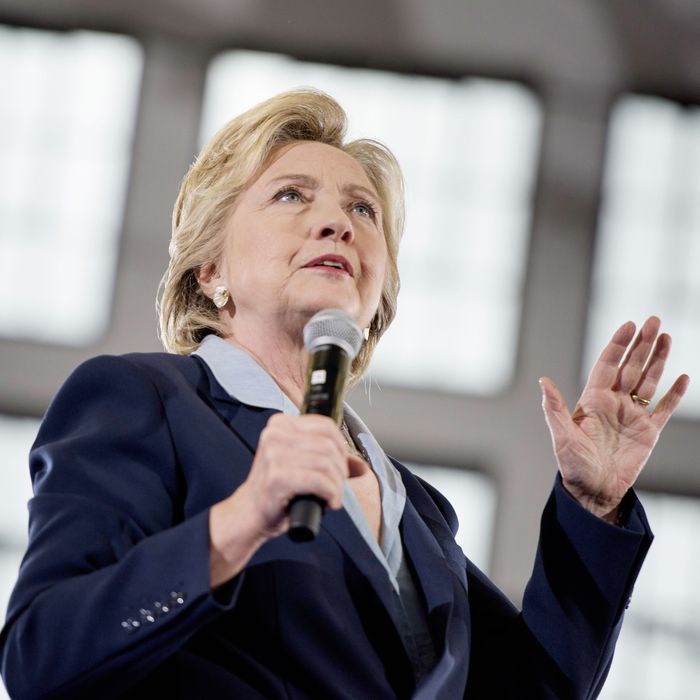 Moms gonna mom.
Photo: BRENDAN SMIALOWSKI/AFP/Getty Images
Everyone is blaming Kim Kardashian and her social-media presence for the fact that she was robbed at gunpoint and tied up in a bathroom — even Kim Kardashian. But Hillary Clinton, who's taken at least one selfie with the Kardashian Klan, doesn't care whose fault it is; she's just glad Kim is okay.
In an interview with Extra TV, Clinton said, "I feel really bad for her. I'm just glad no one was hurt." She also gave Kanye West props for rushing to his wife's side, saying, "He was in the middle of the concert and he ran offstage, bless his heart."
Police have yet to release the names of suspects, but they reportedly believe someone in Kardashian's inner circle tipped off the robbers about the best time to enter her Paris apartment undetected. As for Kanye, bless his heart, he just wishes he could be the one to solve the case.