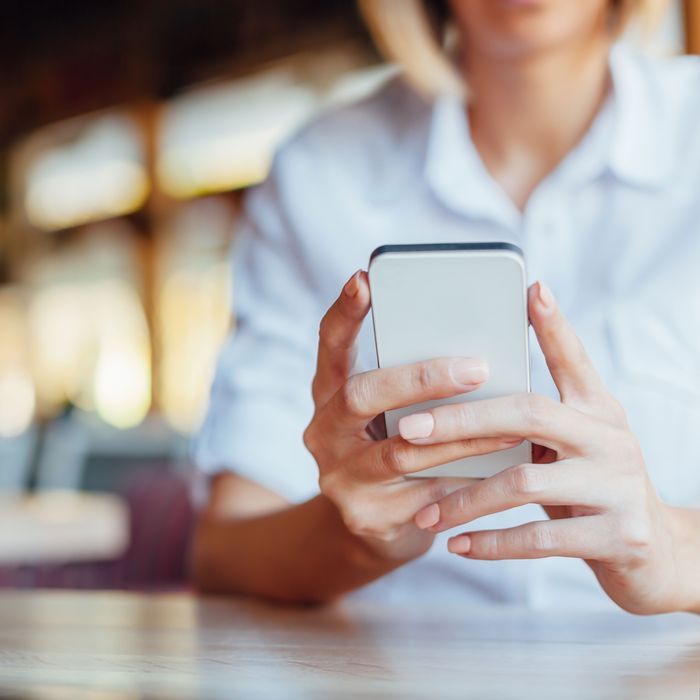 Photo: Kikovic/Getty Images/iStockphoto
A new survey released this month found that white-collar workers are spending 4.1 hours a day checking their work email (almost a full hour more than they spend checking personal email). The Adobe Digital Insights survey interviewed 1,000 American workers on their habits, and found the the usual culprit for our email obsession: the rise of smartphones, which makes it almost impossible for anyone to clock out.
But research has proven that people who check their work email on their smartphones are more prone to anxiety and depression than those who don't. Want to save yourself from, well, yourself? Here are some handy tips for detaching yourself from your work email.
DON'T CHECK IT
Okay, I know this sounds crazy, but you gotta start somewhere, right? What if, instead of checking your work email outside of office hours, you just don't? Great. We're getting somewhere.
BUT IF YOU HAVE TO CHECK IT, RESPOND TO EMAILS WITH A WACKY PSEUDONYM
Do you remember how kids who bit their nails were made to wear nail polish that, should they bite their nails, would taste would so disgusting that they'd stop? If you find yourself absolutely needing to check your work email more than you should outside of office hours, the rule is that you must sign off with a wacky pseudonym like Tarts McShoohorn. I didn't make the rules, I'm just telling you what they are!
FOR EVERY ONE WORK EMAIL YOU RESPOND TO OUTSIDE OF WORK HOURS, DO 100 PUSHUPS
Nothing will make you want to check your work email less than the threat of vigorous exercise.
ALTERNATIVELY, YOU COULD THROW YOUR PHONE OUT A WINDOW
Oh yeah. This is a good one. What if you found the closest window (bathroom, kitchen, widow's walk), creaked it on open, and tossed your phone out? But my unwatched Instagram Story, you may yell. People only watch those when they're supremely bored, so I don't think anyone will be mourning.
NOW THAT YOU DON'T HAVE A PHONE, YOU'LL PROBABLY HAVE TO QUIT YOUR JOB
That's not so bad. You disliked your job enough that you didn't want to check your work email on your phone anymore, so it sounds like a win-win.
GET A NEW JOB
You lost your job because you didn't have a phone. Now you have to get a new job, probably after getting a new phone. You'll resist putting your work email onto your phone. But you are told you cannot climb the success ladder without it. And thus the cycle will continue. Do you hear that? It's the sound of your inbox filling up with work emails. Better get to it.