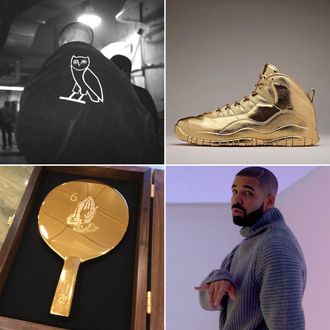 Photo: Courtesy of Instagram/champagnepapi
Nowadays, it seems like every celebrity worth their artisanal salt has a lifestyle blog of their very own. But there is one person conspicuously absent from the lifestyle-blogging sphere: Drake. Which is a shame, because if anyone knows how to live like a God — a 6 God, specifically — it's Drizzy himself, a tastemaker so decisive and influential that he literally turned his birthday into a lifestyle. And so, in the spirit of Goop, we give you Droop. On this brisk fall day, step up your game with some lifestyle tips from Champagne Papi:
… Attire with a bird on it.
Declare your allegiance to OVO with the brand's signature owl logo.
… Puffer jackets and turtlenecks.
Perfect for chilly Toronto winters as well as air-conditioned, luminescent dancing cubes.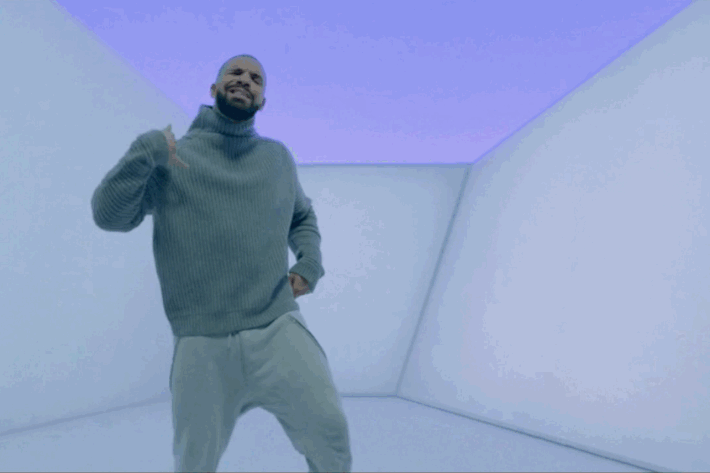 … Sports jerseys.
Remember, there's no shame in being a bandwagon fan.
… Whatever bae's wearing.
… On solid-gold Air Jordans.
Even more lavish than a solid-gold dildo (sorry, Gwyneth).
… On really big rings.
For your really big team.
… On novelty tattoos.
Inspired by plush toys and emoji.
… With a refreshing ice-cube bath.

More swag than an ice pack.
… By the infinity pool.

Custom poolside robe required.
… Dance.
Like a dad chaperoning a school dance.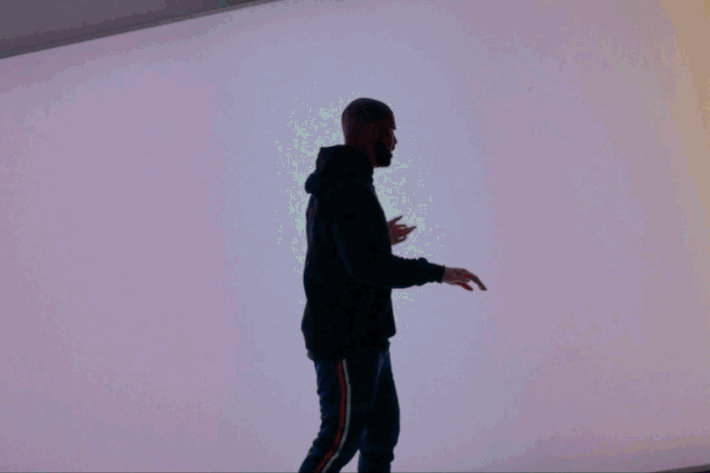 … Get swoll.

Werk werk werk werk werk.
… Support the Toronto Raptors.

And catch a courtside glimpse of the team's "global ambassador."
… Practice your pong.
With a solid-gold racket, natch.
… To Drake's Houston nightclub.

Where you can celebrate "the culture of dancing" (just don't call it a strip club).
… To the 6ix.
Nowhere else matters.
… At Toronto's finest establishments.

Such as Fring's, Drake's very own (potentially RiRi-inspired) eatery.
… At "Cheesecake."
For when you know you're going to fight with boo, but you don't want to get into a dust-up at French Laundry.
… Bottles of $7,000 Champagne.
The 24-hour Champagne diet: Drake encourages you to try it.
… Drake's own Virginia Black Whiskey.

For when you run out of $7,000 Champagne bottles and need to hit the harder stuff.
… With on-trend alphabet balloons.

An Instagram-friendly party accessory.
… Mama's birthday, cause she raised you real good.
The most important day of the year.
… Always carry a lint roller.
In case of a courtside fuzz emergency.
… Make bold facial-hair choices.
RIP Drake's beard — gone, but not forgotten.
Drake, if you're reading this, it's not too late — droop.com is still up for grabs. Please make this happen.