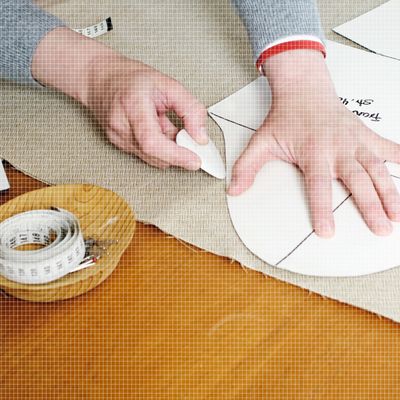 Countless fashion-school grads and assistant designers daydream about starting their own label someday. But while pretty much everyone who's done it will tell you it's rewarding, absolutely no one will say it's easy or 100 percent fun. Daydreams don't usually center around things like "buying paper clips for the entire office again" or "working on payroll late into the night," but when you start your own business, that's the unglamorous reality.
Beckett Fogg, the co-designer of Area, went from working under Francisco Costa at Calvin Klein Collection to more modest circumstances when she started her own brand. "I think Calvin's vintage rental budget is, like, our budget for three years," she says with a laugh. "There are so many nitty-gritty things that I think a lot of people don't think about, necessarily, when they're starting off."

The Cut spoke to the designers behind six independent labels to see what they recommend to aspiring entrepreneurs — and they had some counterintuitive and surprising suggestions. Here, we've narrowed it down to some of their best advice.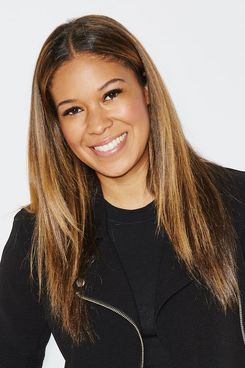 Yes, seek advice from other people — but first, figure out what you want.

Before Brittany Kozerski started her line, Jade Swim, she took a type-A approach, googling "everything from creating an LLC to retail pricing to sizes of hang tags," she recalls. As the senior fashion market editor at Marie Claire — a job she now balances with her design work — she had access to plenty of people in the industry from whom she could get feedback. But instead, she researched every facet of the business herself. "I wanted this project to stay private to me," she says, "until I had it perfected, ready for the industry to see."
Think beyond "the fun stuff."
Melissa Coker started out in business school, so she was perhaps better prepared to tackle the financial side of her fashion label, Wren. "I've seen a lot of people launch a company, thinking since they have great taste or they love clothes that it's sure to be a success, but I would challenge them to really think beyond that," she says. "What are your sales goals and how are you going to realistically achieve them? What is your production plan? What is your pricing strategy and are your margins high enough?" Those questions aren't as fun as thinking about design inspirations, but it's necessary to nail them down before you start.

Be prepared to give up some creature comforts.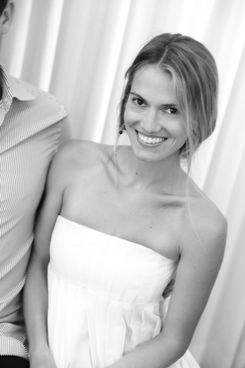 Especially if you're pulling double duty like Kozerski, you'll need to learn to function on, as she puts it, "little sleep, limited social activities, and using every free moment wisely." (On the bright side, you now have a built-in excuse to skip happy hour with that person you realized you don't really like.)

If you're not a finance whiz, call on people who are.

If, like many designers, you're a persistently right-brained type, you may need to find the Pierre Bergé to your Yves Saint Laurent — the person who will help you navigate the logical side of things. For Laura Vassar from Brock Collection, that meant partnering with her more business-savvy husband as co-designer on the line. Jordana Warmflash, the designer of Novis, availed herself of a service called Launch Collective in the early years of her label.

You can't be all things to all people.
This is good general life advice, but it applies particularly when it comes to fashion. If you design caftans, you will inevitably encounter people who urge you to switch to body-con dresses (and vice versa). Kaelen designer Kaelen Haworth found that she had to tune out some of the feedback from people who didn't get her concept. "It's easier to say, 'This is me, take it or leave it,'" she says. "It really helps you find your customer."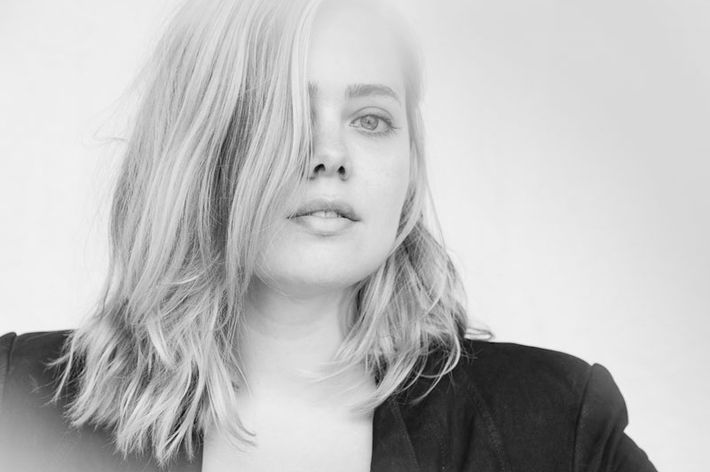 Look out for surprises and adapt to them.

Warmflash isn't a bridal designer, but when lots of customers started scooping up a white jumpsuit from her Resort '15 collection, she considered the possibility of making more pieces with weddings in mind. She's also found that selling directly to the consumer, via her website, requires a completely different approach than traditional retail."The customer doesn't care what season things are from," she says. "They don't care if it's from two years ago, and they'll pay full price. They just want to find something that they like."
Similarly, Vassar's line is made up of elegant, elevated basics, but her denim offering has proved to be an entry point for new customers. It's brought the customer to see the collection: "A customer buys a pair of jeans and sees how great they fit," she says, and that prods her to explore the more high-end offerings.

You don't need everything you think you need.
"You don't necessarily have to start out with that $5,000 per month PR agency," Fogg says. She and her co-designer Piotrek Panszczyk were able to get the word out about the brand effectively themselves early on, contacting editors and buyers directly.
Whether or not to draft a business plan is somewhat a subject of debate. Haworth says it makes sense to at least write down an objective, "even if it's 'We're this, not that,'" while other designers started without one. Every so often, Haworth does a check-in referencing her original plans for the line to make sure she's on track. "It's not really enough to make beautiful clothes," she says. "You have to have a strategy, a clear plan: This is where I'd like to be in three years, in five years. And know that it can change."
Just do it.
All of the designers stressed that the best way to figure things out is by trial and error. Yes, you'll inevitably make a lot of mistakes, but you'll learn by doing. As Vassar puts it: "You don't know how hard it is to start a business until you actually start it."