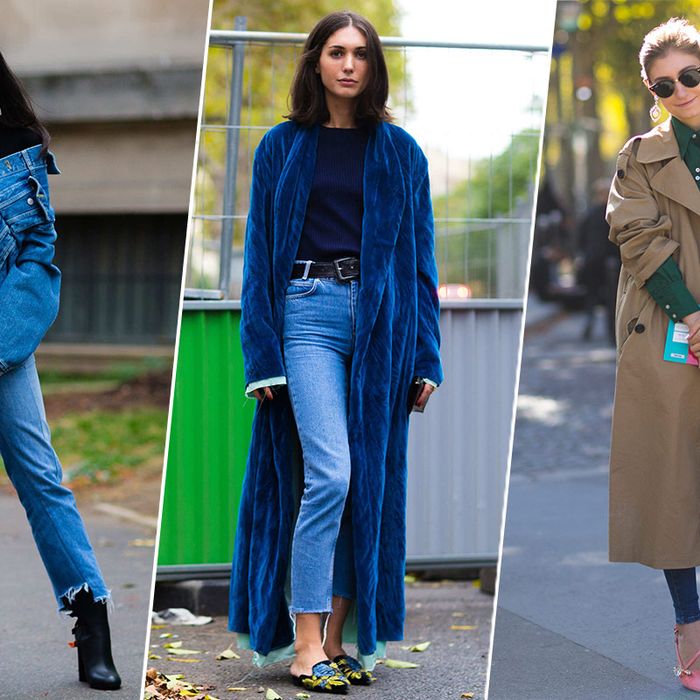 In the past few years, it's felt as if street style has turned from an expression of personal style to an all-out battle, where it's not just about the clothes but the ability to demand fresh-off-the-runway looks immediately. But if you look past the peacocking, you'll find that plenty of people are still dressing for themselves. You can see it in the little details like a turned collar here, or a hacked-off hem there. With that in mind, here are the best nine lessons from street style, all of which you can probably re-create with clothes you already own.
1. Hack Your Denim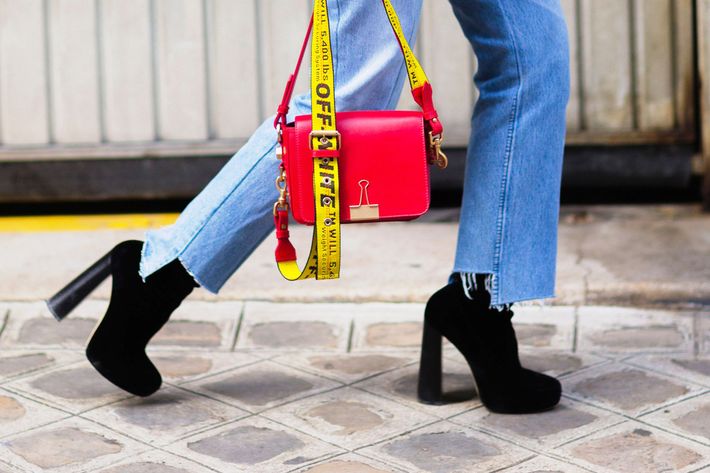 So you have a pair of jeans that are too long and you're too lazy to go to the tailor. Instead of letting them languish in your closet, give them a quick trim with a pair of scissors. They may end up longer in the front and shorter in the back, or vice versa. The idea is less about being precise and more about creating a distressed finish.
2. Wear Your Robe As a Jacket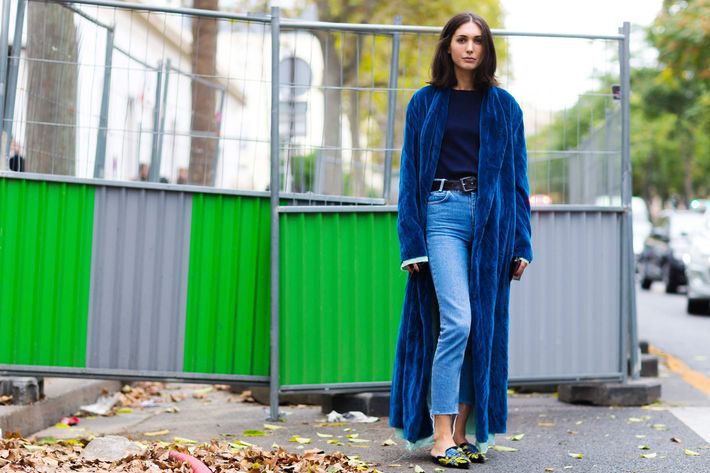 Not only is this trick cozy, but it's one of the most resourceful. Look for robes or kimonos that are not too thick so you can layer underneath when it gets chillier.

3. Socks Can Be a Fashion Statement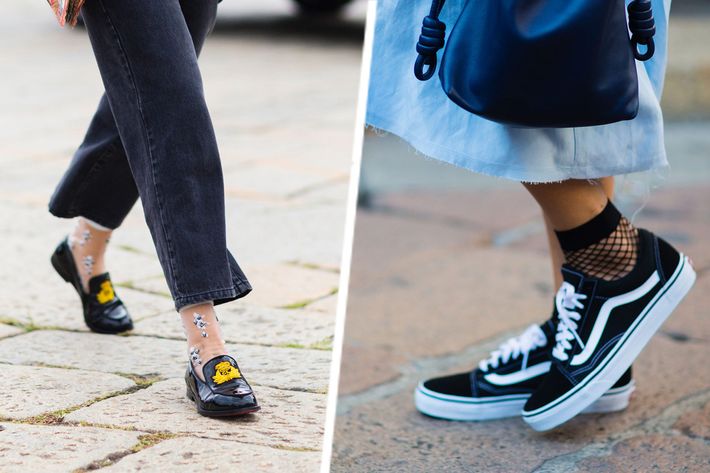 Turns out socks do more than keep your toes warm. They can also breathe new life into your footwear by giving off a quirky vibe. You can choose to be really out there with a pair of patterned socks, or go for a more demure look with sheer versions.

4. Wear Your Denim Jacket the Balenciaga Way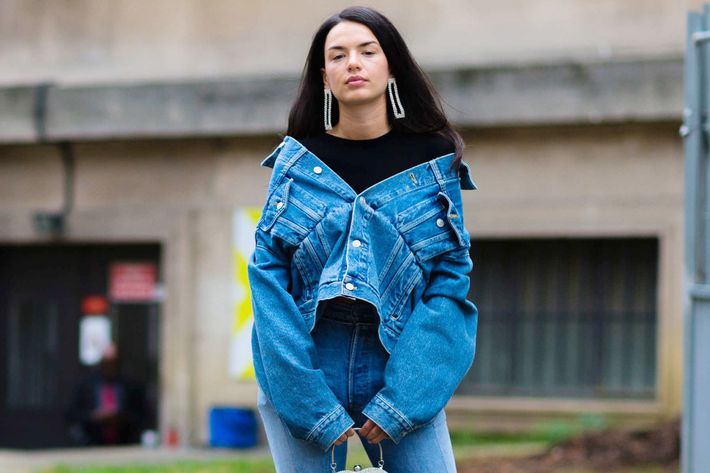 Last season, Balenciaga threw everyone for a loop with its slightly off-kilter outerwear, but the effortless look was achieved through styling. Instead of wearing your denim jacket the conventional way, drape it over your shoulders to show off your décolletage.

5. Just Push Up Your Sleeves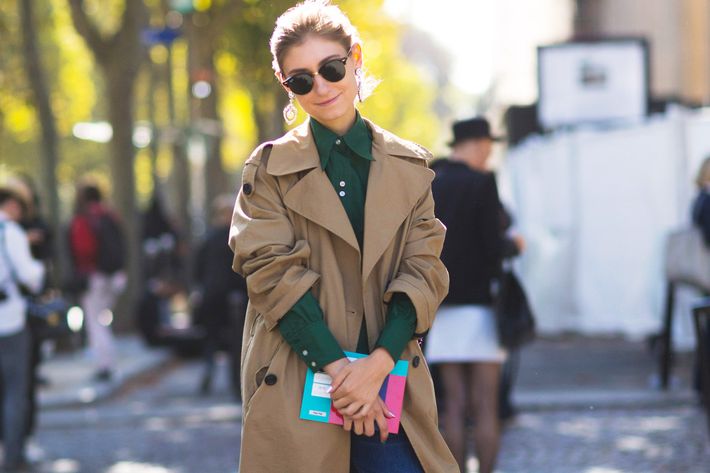 This sounds almost too silly to be a good tip, but think about how you wear your jackets: The sleeves are almost always down at the wrists, right? What if you just pushed them up to show off a jewel-tone button-up underneath? It's a subtle trick that makes a big impact.
6. A Dress Is the Best Top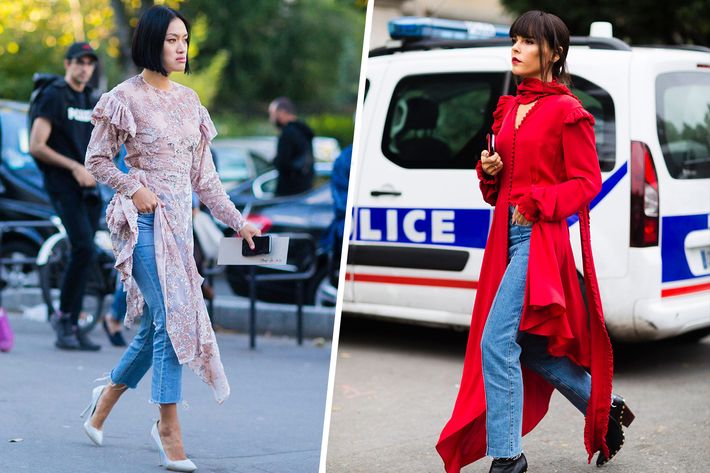 Before you relegate that fancy dress to weddings only, consider bringing it back out for everyday wear. Layered over jeans, it's more casual but still holds all of the drama required for a good street-style shot.
7. Size Up Your Blazer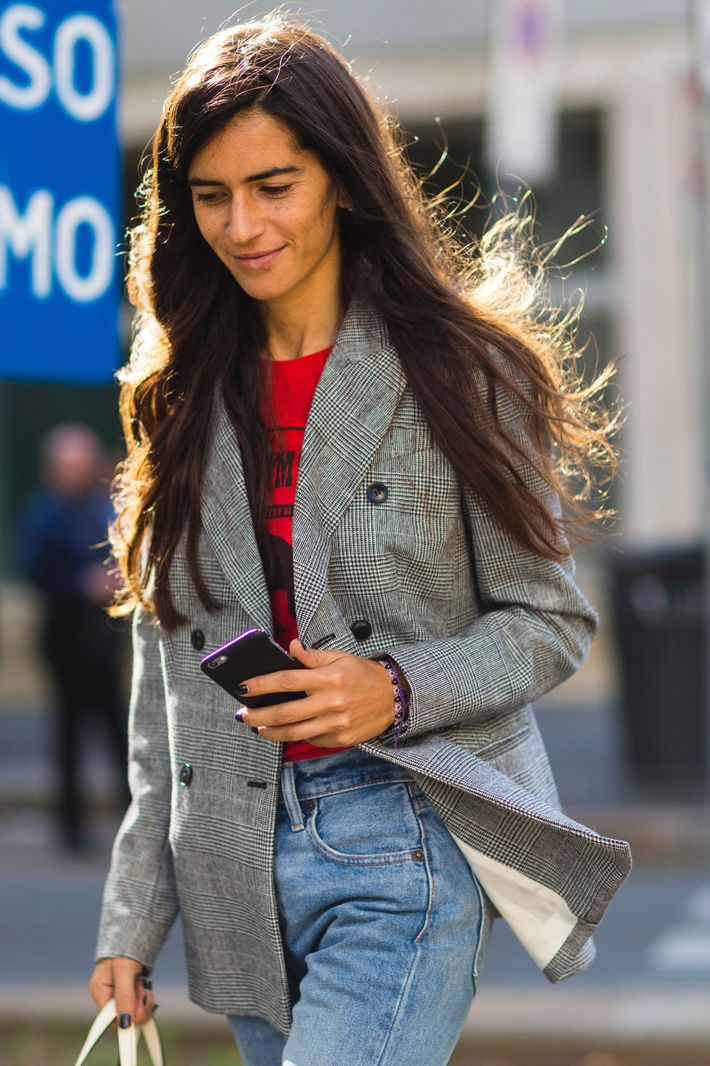 Fashion's silhouettes are trending toward oversize shapes, so naturally your blazer should be next. The easiest remedy is to go up a size. A looser fit looks more relaxed and creates the appearance of a smaller upper body.

8. Use Big Earrings to Play Up Your Piercings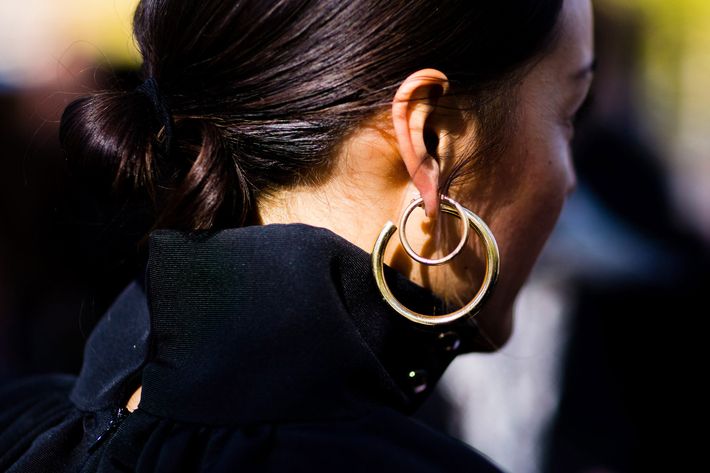 Take a glance at Instagram and you'll notice that most women who have multiple piercings favor layering on tiny studs. But why not go full-on and wear big earrings instead? The trick is to vary the scale — try a big hoop in the main piercing and gradually go smaller as you climb up the ear.
9. Double Up Your Outerwear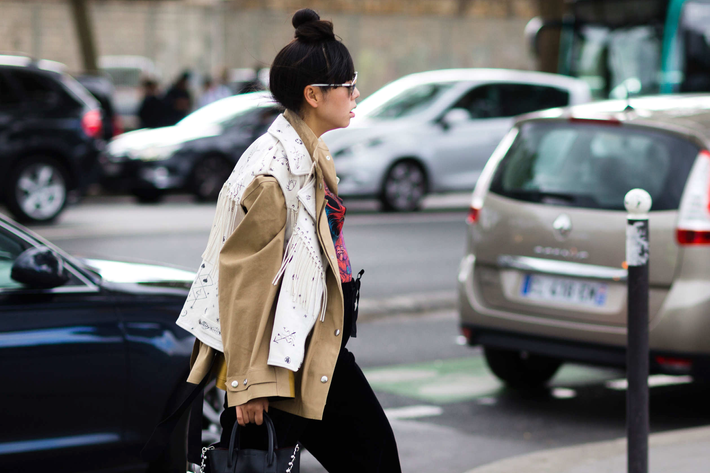 Wearing a vest over a jacket seems a little weird, but Susie Lau may be on to something. Layering a vest over your trench can extend its life into the winter season and keep you extra warm.

If you buy something through our links, New York may earn an affiliate commission.