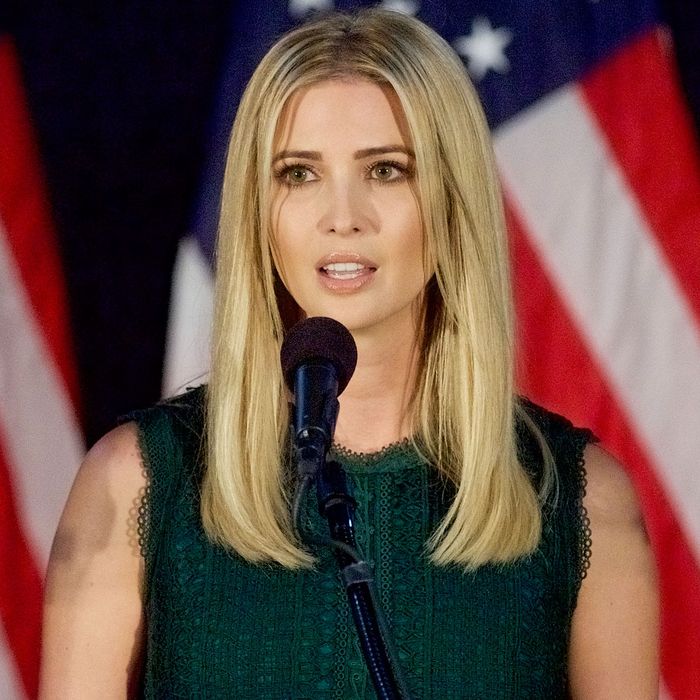 Photo: Mark Makela/Getty Images
Ivanka Trump — businesswoman, shoe designer, and daughter of Donald — has been an ardent supporter of her father throughout his presidential run. She's been highly visible at rallies, helped him craft his proposed maternity-leave policy, and is arguably the most palatable member of the Trump brood.

But her involvement in the campaign ends on Election Day, she told Fast Company in a new interview. Either Trump loses or … that other thing happens, but Ivanka won't join Trump's administration. "No, I don't intend to be part of the government," she said.

Should that other thing happen, leaving Trump looking to fill cabinet seats, there is one guy out there who really needs a job right now.