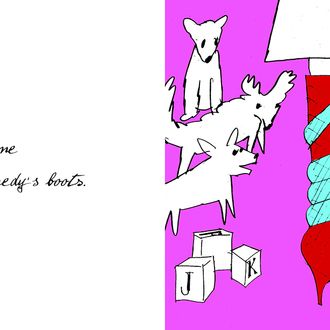 "I became Jacqueline Kennedy's boots."
Photo: © The Andy Warhol Museum
Andy Warhol's fashionable children's tale The Autobiography of a Snake, never published during his lifetime, stars a snake slithering through the 1960s while dressing high-society icons like Jacqueline Kennedy (he curls up on her red boots), Diana Vreeland (as a pair of heels), and Elizabeth Taylor (as a bracelet on her wrist).
The book's playful aesthetic evokes an earlier time in Warhol's own childhood, when he was diagnosed with the neural disorder Sydenham's chorea as a third-grader. The condition often locked him in bed, so he drew, forming a basis for illustrations that earned him fame years later in the 1950s. Warhol went on to build a career in art and fashion, featuring designers like Yves Saint Laurent and Karl Lagerfeld in the pages of Interview, his magazine.

Click ahead to preview the book, out October 11 from Thames & Hudson.
Copyright of the Andy Warhol Museum Pittsburgh, P.A., a museum of Carnegie Institute. Works included in this volume were created for Fleming-Joffe, Ltd., New York, N.Y., and are gifts of Teddy and Arthur Edelman.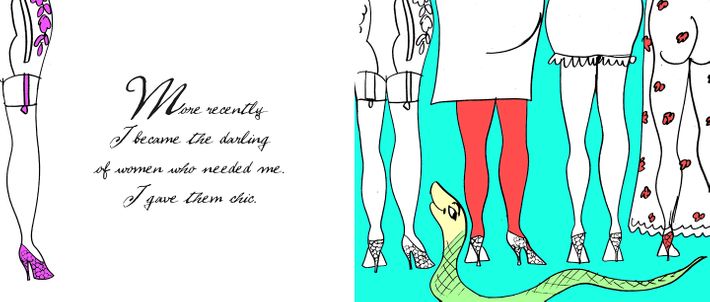 Snake and Four Pairs of Female Legs, 1963 Graphite on tracing paper 183/4 x 24 in. (47.6 x 61 cm)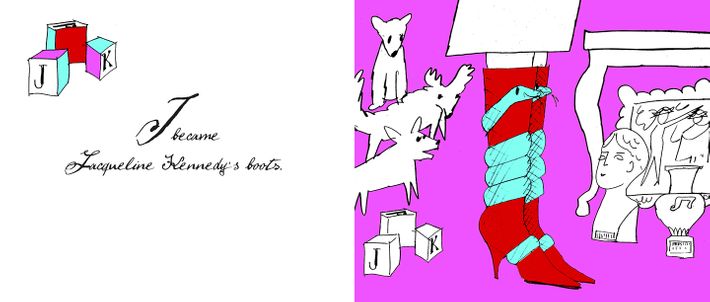 Jackie's Boots…, 1963 Graphite on tracing paper 183/4 x 237/8 in. (47.6 x 60.6 cm)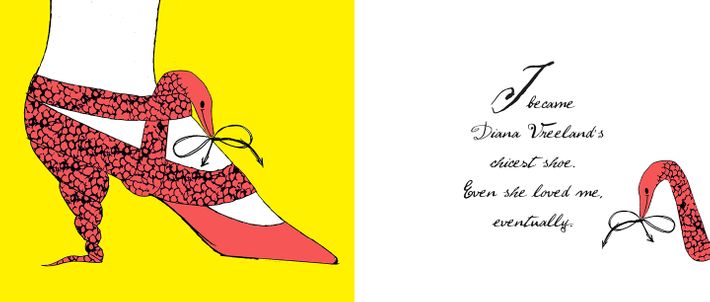 Diana's Shoe, 1963 Graphite on tracing paper 183/4 x 24 in. (47.6 x 61 cm)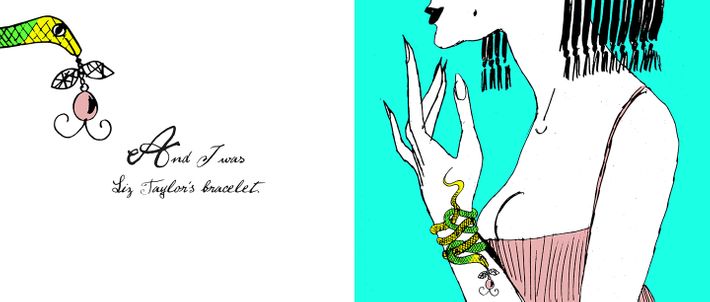 Liz's Bracelet, 1963 Graphite on tracing paper 183/4 x 237/8 in. (47.6 x 60.6 cm)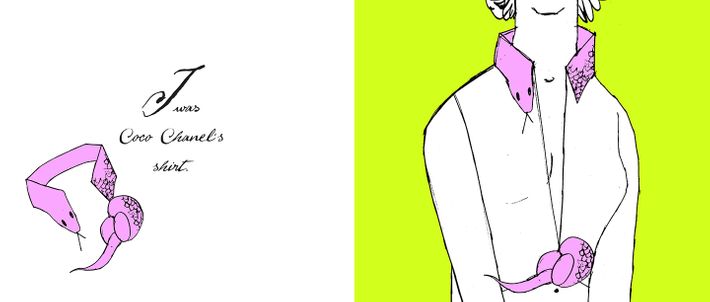 Cece's Shirt, 1963 Graphite on tracing paper 183/4 x 24 in. (47.6 x 61 cm)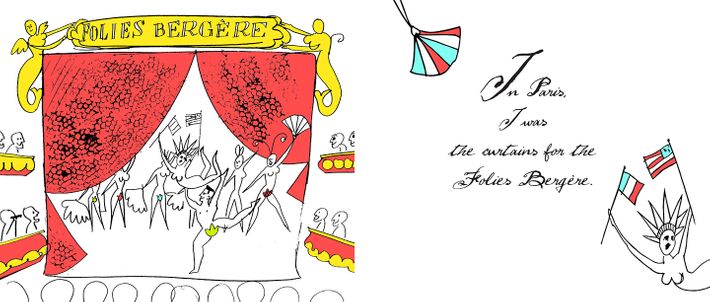 Folies Begere, 1963 Graphite and ink on tracing paper  183/4 x 24 in. (47.6 x 61 cm)