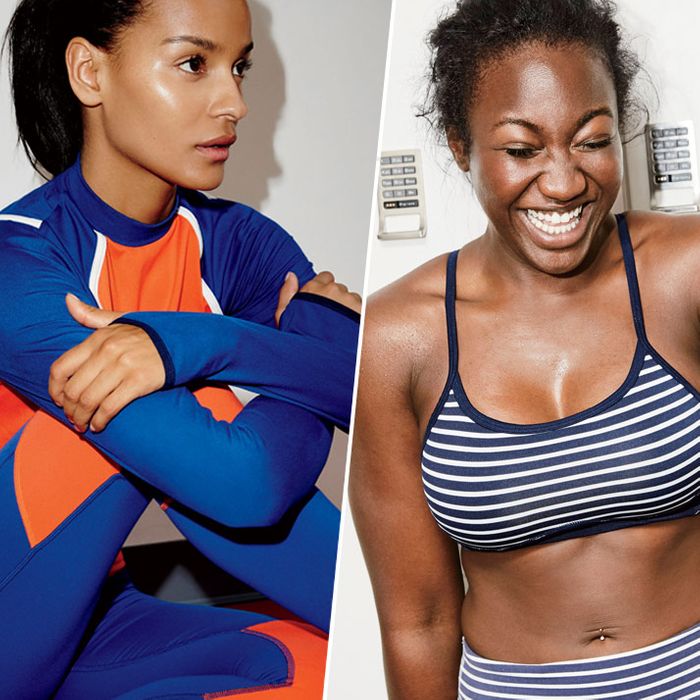 Looks from New Balance for J.Crew.
Photo: Courtesy of J.Crew
While everyone in fashion chases the athleisure rabbit, J.Crew has been content to stick with its preppy ready-to-wear vision, at least thus far. CEO Mickey Drexler said in 2014 that the company had considered getting into the activewear space, but decided not to. The same year, at a CFDA/Vogue Fashion Fund event, Jenna Lyons told the Cut, "I just don't think it is the right thing for us to do, but it is out there. I think it is super-important, [but] we're not planning on taking over the active world." And last year, at a talk at Hearst Tower, Lyons reiterated that stance. "Everyone's getting into that game right now. And I'm like, let them have at it. I would much rather do jewelry and sparkly things."
Jewelry and "sparkly things" are still very much a part of the J.Crew image, but now they are — finally — dipping a toe into the activewear pond via a new 20-piece collaboration with New Balance. In keeping with the retailer's affection for real-women models, they shot the pieces on Allure editor and Golden Peacock stalwart Rachael Wang, fitness gurus Taryn Toomey and Taye Johnson, and Gracie Cavalho (okay, yes, she's a model, but she's also a competitive boxer.)

The collab goes on sale next Tuesday at select stores and online. But tomorrow morning, the brand is doing an Instagram pre-sale of three pieces from the collection — a color-blocked top and leggings, and a navy-and-white sports bra — if you'd like to buy them off Toomey & Co.'s well-muscled backs.